A new refuge ground takes shape above seawater, by agglomeration of crystalline salt
Synopsis : In a country flooded with salt water, Bangladeshis build a new ground by extracting salt from seawater, pervasive in most parts of the country. Able to reconfigure seawater desalination techniques (already used today in the middle east), they transform the brine (obtained through electrodialysis) into a construction material. The sodium chloride present in the water passes from a disordered liquid state to an ordered rigid material. Thereby, salt, once responsible for the biotic transformation of Bangladesh and the disappearance of good soil, is being used in the development of an artificial, hybrid nature of architectural elements and rocks salt.
---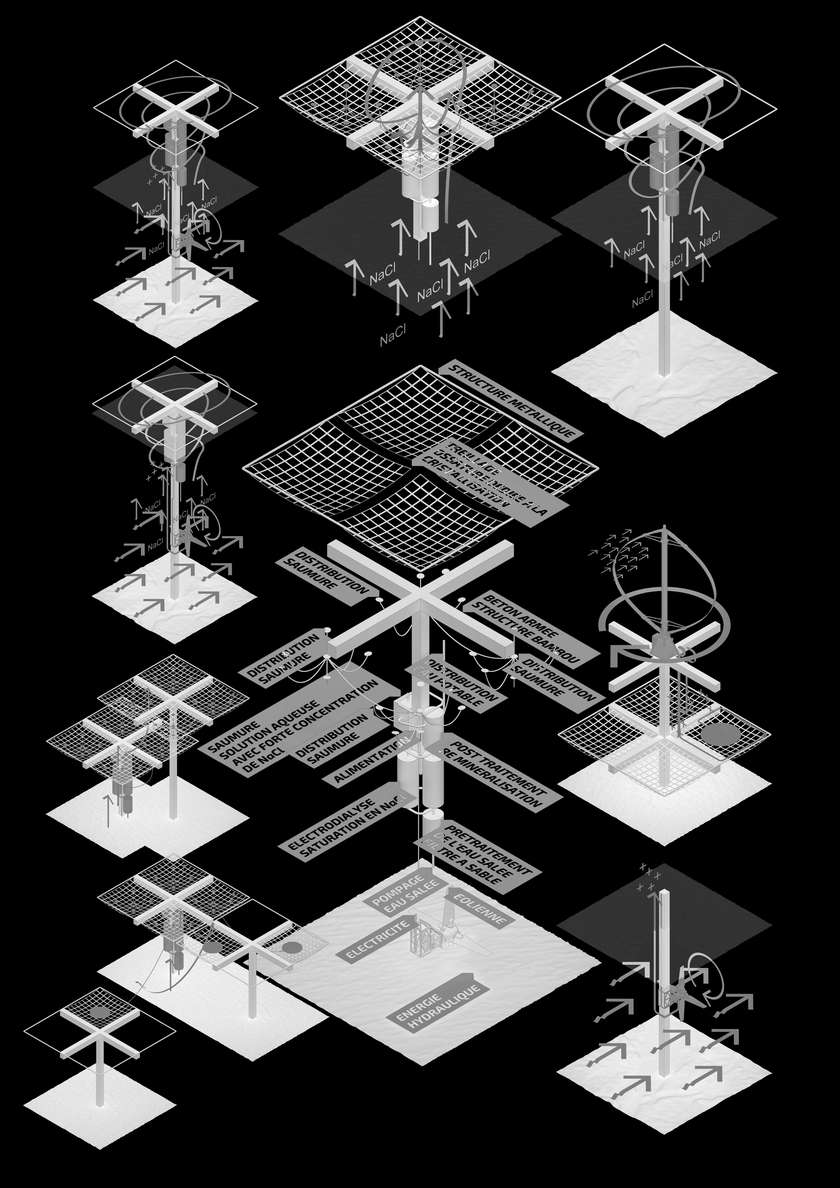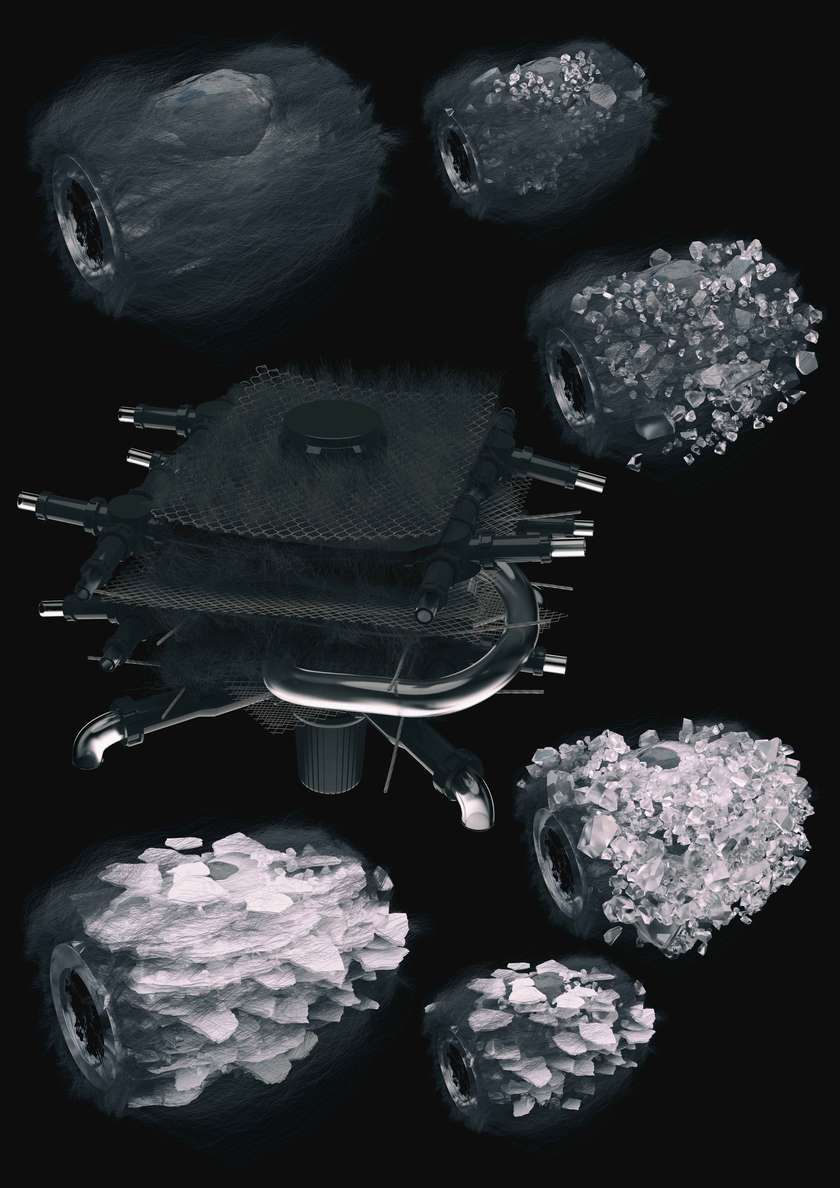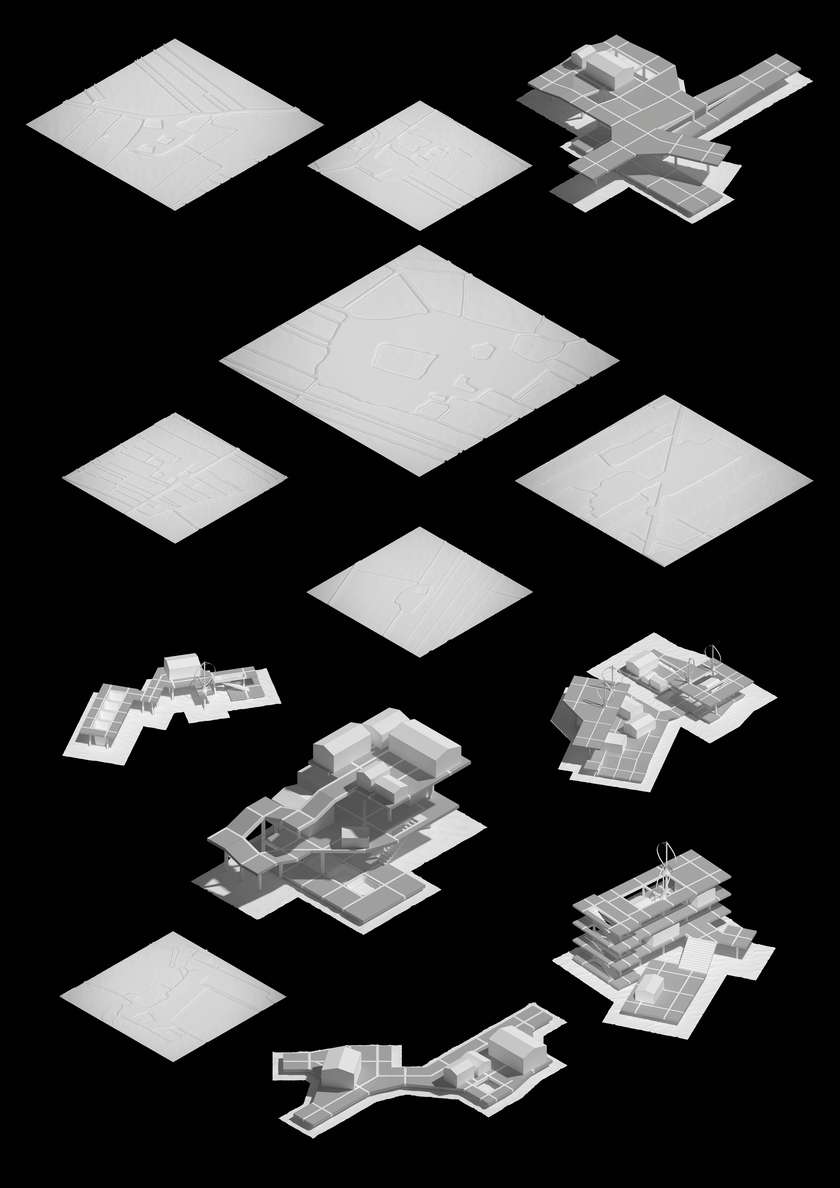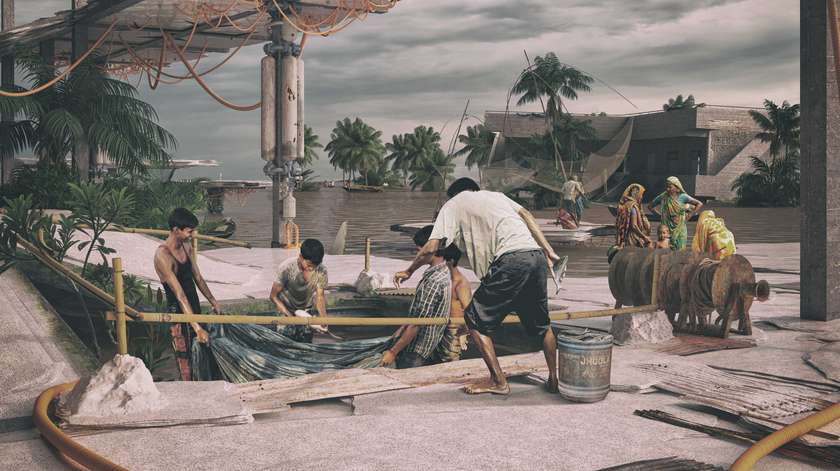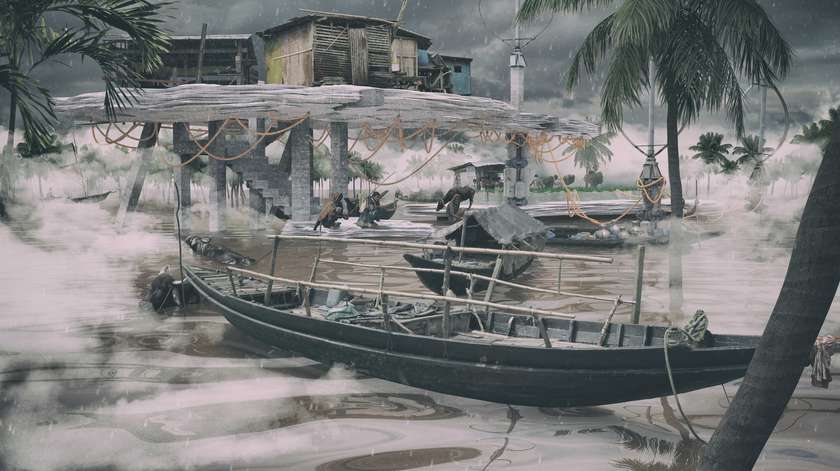 ---
---
Join the discussion and select your favourite idea!
The author(s) of the most popular idea will be invited to attend the match-making conference in Ljubljana and pitch their idea of future architecture, where they will get the chance to become a part of the Future Architecture programme of exhibitions, conferences, lectures and workshops.
→

View other ideas