Italo Calvino envisioned some of the relevant values for this millennium; architecture can translate them into a physical space and experience
Architecture can hardly be considered without its physical presence. Therefore we illustrate here our first executed project, the Workshop Garage in a Garden (Suzzara, Italy 2016).
Lightness
The floating roof doesn't divide the plot and allows the continuity of the garden to be perceived in all directions. It becomes a device to connect with the environment.
Quickness
The building is composed of four massive wooden panels. They have been assembled in one day to guarantee efficiency during the building site.
Exactitude
The roof touches the wall with the minimum surface of contact – only one point. This composition avoids the enclosed space.
Visibility
The large scale of the wooden panels contrasts in size with the small scale of the building and rather relates to the presence of the surrounding nature and trees.
Multiplicity
The thin metal pillars inside the workshop stiffen the structure against horizontal forces but are perceived only as a piece of furniture.
---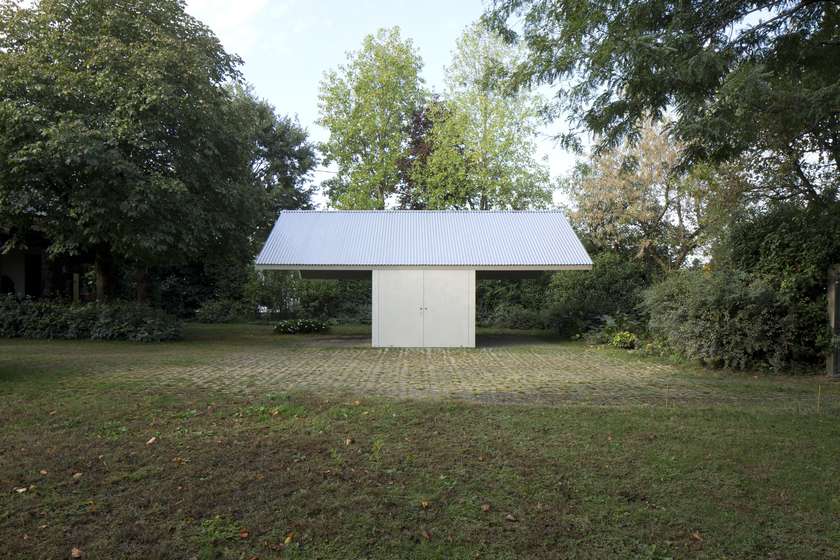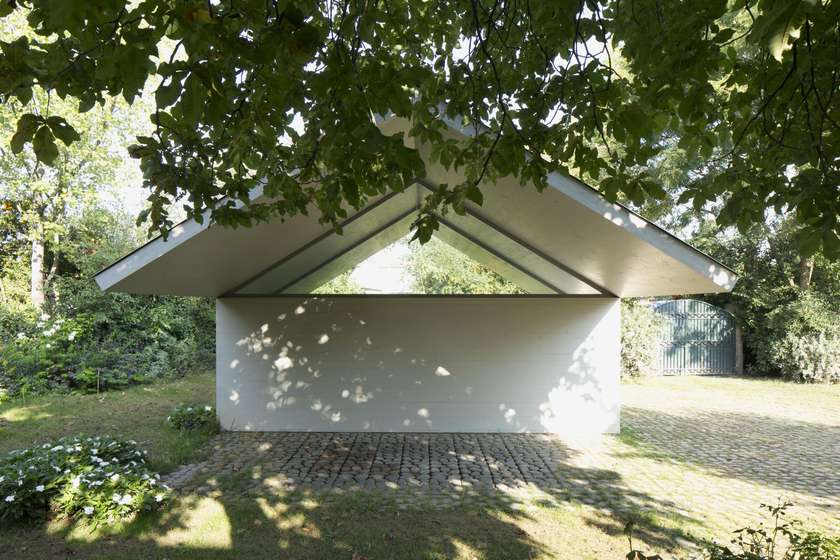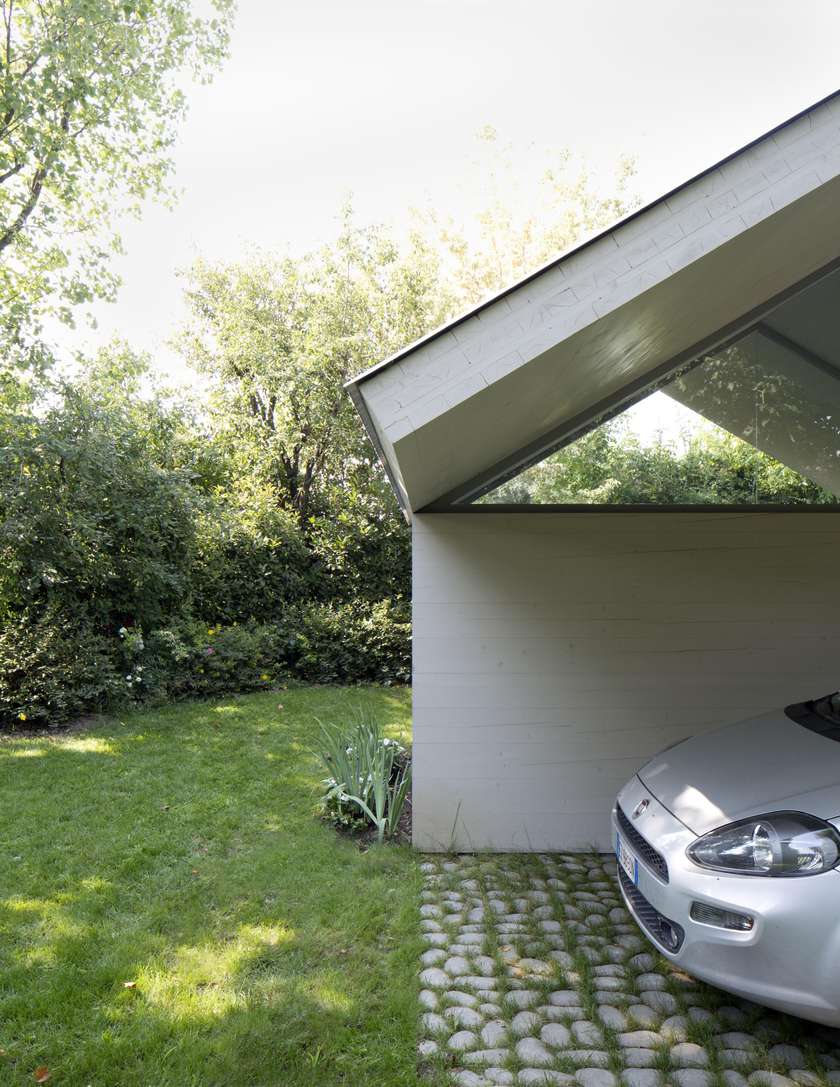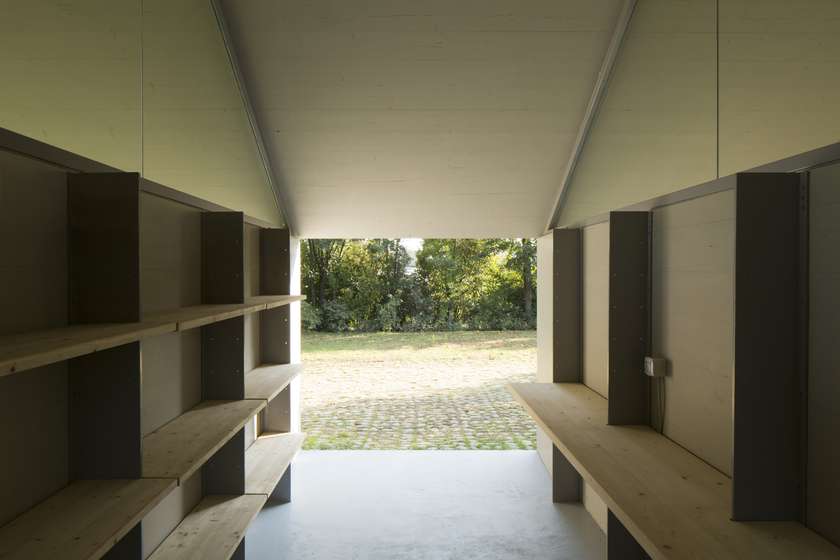 ---