New Vocabulary of Terms
Help create a common understanding of terms that are crucial for discussing the contemporary urban challenges! Submission deadline is 12 June!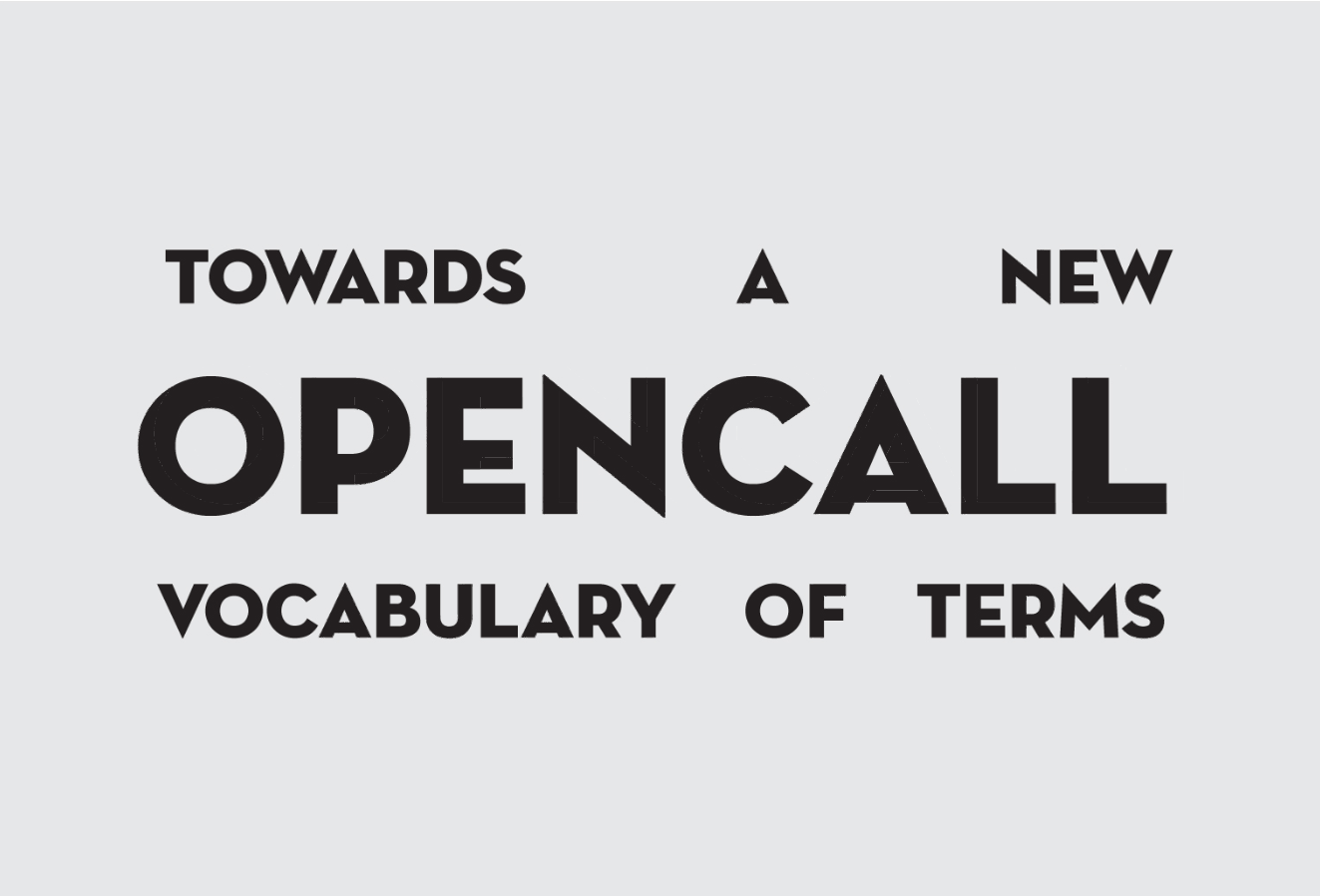 Cities as an urban habitat offer a lot of opportunities, but are not free from flaws and threats. They face many challenges on grounds such as the environment, economy, technology and society. Urban challenges should concern us all, because they can have an enormous impact on the way we live. In the time to come, us – citizens together with governments and NGOs will need to find ways to address them. If we won't others will do it for us, not necessarily for our benefit. To tackle urgencies, however, we first need to understand them no matter if we are scientists, designers, florists, lawyers, community workers or doctors. We are all city dwellers.
You are invited to be a part of this initiative and help discover terms that you think should be understood better and included in our common vocabulary. They can be words that you find urgent, hyped, promising or simply unclear.
HOW TO TAKE PART?
Think of 4 terms that relate to urban challenges within four topics defined: New Ecologies, Urban Assets, Digital Toolkit and New Collective. Think of the relationship between the city and nature, built environment and infrastructure, the digitalization of urban life and the influence of technology on cities, changing social relationships and collective living. Think of terms that matter to you as a citizen. It might be because you use them often, because they annoy you, or because you hear them repeatedly, but you still don't know what they mean. If possible think of professional jargon you might come across in what you do, that others might find difficult to understand, but you think should be included in the New Vocabulary of Terms. Apply NOW!
The information collected through this open call will become the first step in the process of creating the new vocabulary. 100 terms from all of the submissions will be selected, which will become a stab open to further extensions. This collection will be the starting point for research, an interview series with experts from different disciplines and a conference that will take place in Florence in November 2016.
REWARD
Because the open call is such an important part of the project the selected will be awarded 3 of the most inspiring and best reasoned submissions with a ticket to the Urgent City conference in Florence (including travel and accommodation). The jury will review all fully completed submissions. The winners will be notified by email by June 27th.
ABOUT THE PROJECT
The New Vocabulary of Terms is part of Urgent City, a project initiated by Amateur Cities and New Generations. The project has been supported by the Creative Industries Fund NL, Dutch Embassy in Rome as a part of the Olandiamo program, the Board of Architects of Florence and FAF – the Foundation of Architects of Florence.