NEW! IMPROVED!
Dezeen Jobs is the world's most vibrant and popular architecture and design jobs board, and they have just relaunched with a new design and new features.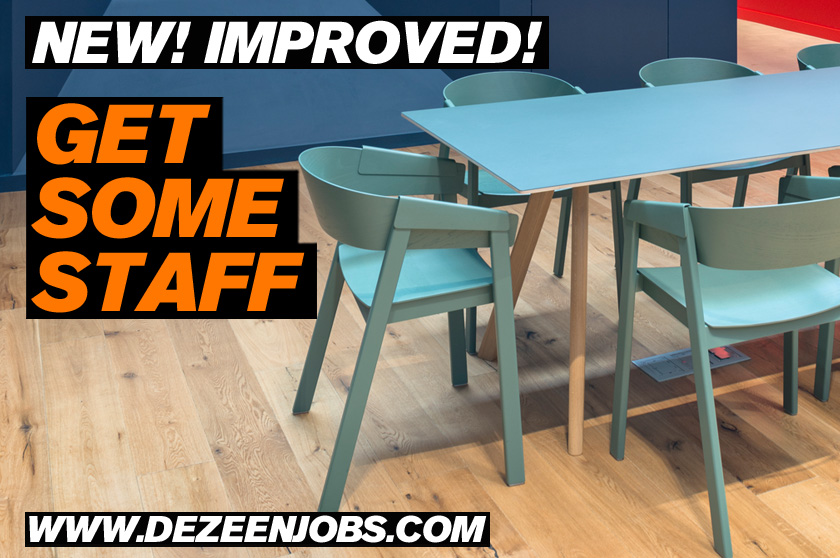 An advert still costs just £100 for 28 days, and with a global readership of 2.3 million, your advert will reach a huge international audience. Click here to post your ad and get some staff!
An ad will remain on the site for 28 days and they'll be in touch before the advert expires with the option to rebook. Your job posting will get a dedicated listing on the Dezeen Jobs site, an announcement on Dezeen Jobs' Twitter page, a listing in their weekly jobs update posted on www.dezeen.com and an inclusion in Dezeen Jobs Daily newsletter.
Dezeen Jobs now also offers enhanced listing options to ensure maximum exposure of your ad. Contact the Dezeen Jobs team to find out more at jobs@dezeen.com.