Call for Ideas is Closed!
Call for Ideas
11 Jan 2017
337 applications by 594 creatives from 56 countries!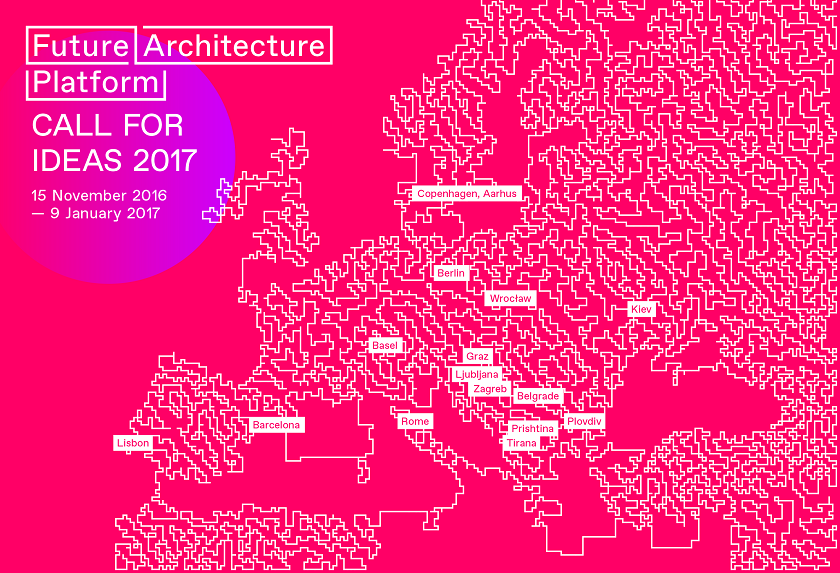 The second Call has received 337 applications by 594 creatives from 56 countries (Albania, Argentina, Armenia, Austria, Belgium, Bosnia and Herzegovina, Brazil, Bulgaria, Cameroon, Canada, Chile, Croatia, Cyprus, Czech Republic, Denmark, Ecuador, Finland, France, Germany, Greece, Hungary, India, Indonesia, Iran, Ireland, Israel, Italy, Japan, Kenya, Latvia, Lebanon, Macedonia, Mexico, Netherlands, Norway, Philippines, Poland, Portugal, Romania, Russia, Serbia, Singapore, Slovakia, Slovenia, South Korea, Spain, Sweden, Switzerland, Thailand, Tunisia, Turkey, Ukraine, United Kingdom, United States of America, Venezuela, Vietnam). Most of the creatives, who applied, are architects followed by designers, urban planners and curators. The average age of the creative is 32 years.
In the following days members of Future Architecture will select 20 creatives, 1 creative will be selected via the ongoing public vote, while this year for the first time, Future Architecture alumni of 2016 will select 4 creatives.
The total of 25 selected creatives will be invited to the Matchmaking Conference from 16–18 February 2017 at platform coordinator the Museum of Architecture and Design (MAO), Slovenia. There they will present their ideas on future architecture and get a chance to become part of the programme of events 2017 by 18 platform members from 15 countries.