Open Call for Trieste/Koper - BorderLand Heritage
SummerLab taking place between 28 August and 2 September will reflect on how the construction and reconstruction of national borders affect the identity of frontier-cities, with a particular focus on the mechanisms of preservation vs. obliteration of urban heritage. It will host students in two cities across the Italo-Slovene border: Trieste and Koper. Application deadline is 3 July!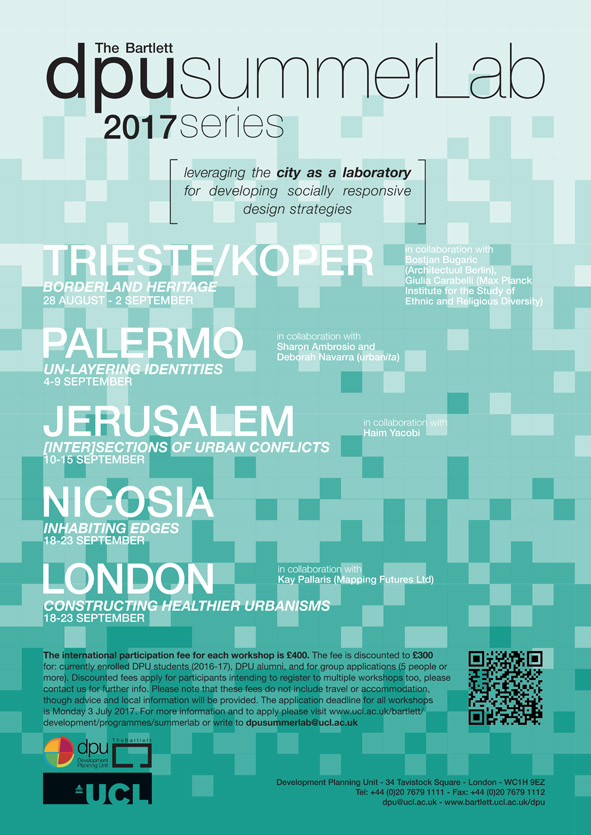 This year's edition made in collaboration with Bostjan Bugaric (Architectuul, Berlin) and Giulia Carabelli (Max Planck Institute for the Study of Ethnic and Religious Diversity) will explore two cities set twenty kilometres apart, that are different in size and nationality but share a rich history that testifies for the intense movements of people across the contemporary border..
Participants will visit both cities to explore and survey the visible and invisible traces of the shared heritage, and map instances of their shared history in the urban space. Their task will be to excavate and uncover in a critical fashion the ways in which the urban heritage has been re-appropriated, re-fashioned and silenced. Participants will be asked to think conceptually about how urban practitioners can engage with cities to recuperate uncomfortable and conflictive, pasts as a means to tell different and more inclusive stories. How can we intervene in the curatorial practice of selecting, preserving or destroying urban heritage as a political act that creates space for accommodating what exceeds national rhetoric and discourses?
The material produced during the Lab will be presented in the city of Koper where key stakeholders from both Koper and Trieste will be invited to attend and discuss the participants' final projects. Further, selected works from the participants will be published in the online platform Architectuul and will be given the opportunity to join the Scout Programme, which gives a fellowship to join the Architectuul editorial team in Berlin in 2018.
The projects will be developed in partnership with the University of Primorska -The Faculty of Humanities (FHS), University of Ljubljana - The Faculty of Architecture and the Max Planck Institute for the Study of Ethnic and Religious Diversity, where Giulia Carabelli is a research fellow. Participants can stay in Koper city centre at special rates agreed with the organisers – close to the seaside and natural resources. The city of Koper is well connected and at a short distance from the airports of Trieste, Venice and Ljubljana, where budget airlines operate frequently from all over Europe.
Application deadline is 3 July.