Building Narratives
#Lecture Series
Architektūros fondas, Vilnius, LT
Vilnius, LT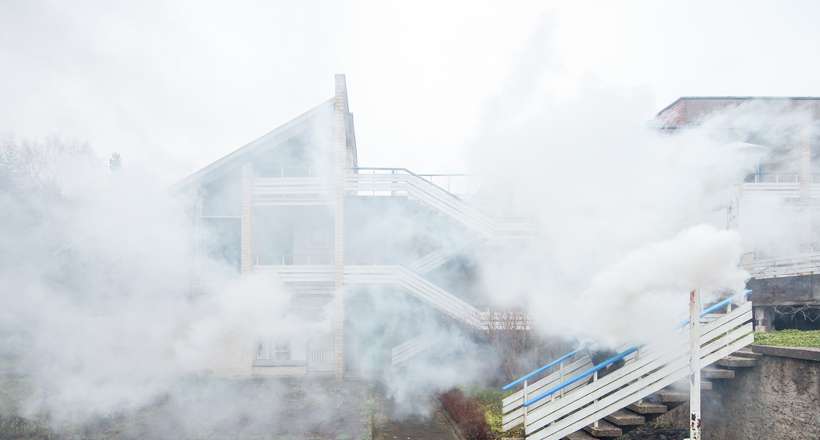 © Hidden Architecture, photo: Norbert Tukaj
Buildings aren't shaped by mortar and concrete anymore – crucial and sometimes the most important ingredient is narrative. Whether it is purely PR product or an organic construct it creates perceptions and shapes the way we see and understand our environment. Hearing, reading or assembling a narrative from smaller pieces helps us to determine if something is good, useful and even beautiful. At the same time, changing narrative has the power to change perceptions of our environment. Bad can become good, ugly – beautiful, all without any changes in physical structure.
Architecture through history was based on the idea of growth and creation of the new physical objects, but this situation is no longer true. Method of shaping the environment through narratives is becoming increasingly important when population growth stalls or starts to decrease most people already live in cities and the need for massive new expansions and constructions becomes unnecessary. Reuse, reconstruction, and repair are becoming the main preoccupations for the architects. Often the existing situation is already good as it is, then new interventions become less intrusive and focus more on the creation of new narratives. This is true in cases of reuse of old factories, office buildings and changing perspectives of the heritage buildings.
By investigating this increasingly important, but overlooked area which is shaping our lives, we aim to discover a new set of tools that both architects and other professionals can harness for their use. This includes searching for untold stories, looking at projects making new connections, objects changing their meanings and other cases demonstrating the power of narration. During this process, we want to discover people building narratives and encourage new people to get involved in this affair.
Architektūros fondas' programme Building Narratives will be a platform investigating the relationship between architecture and stories surrounding it. As a new narrative has the power to transform architecture on its own, it becomes extremely important to understand how different ways of talking about architecture can shape its future.
During 2020 Architektūros fondas will invite a group of thinkers and practitioners to its Building Narratives platform. Through involvement in various Architektūros fondas' activities participants will be invited to explore and test the intricate power of narration over architecture and vice versa. The platform aims to discover new curatorial methods and tools for critical operation by utilizing diverse mediums of architecture. Invited creatives will lead workshops with children, give lectures, suggest guided tours for the public and experiment by creating new approaches for the future of narration.