A housing typology that combines home profitability with dwellers' protection.
File under
# Construction
# Social
# Economy
The present 4th industrial revolution, in which everything is interoperable and systems are being decentralized, is triggering new employment patterns. According to EFIP, ¼ of EU workers are freelancers, and is the fastest growing segment of EU labour market. In the USA by 2020 it is estimated to be 50%.
Independent workers, working anytime-anywhere, move through space in a different way from the traditional home-work-home daily routine. This is re-designing the housing-services dichotomy. "Working at home" and "working aboard temporarily" are common habits of today that are polarizing the permanence of citizens at home.
Sharing economy appears as a way to strengthen independence from vertical systems, being housing a key product. But soon house profit became business system in which "home" came out of the equation.
It's an ideological approach but also, and mainly, its interpretation synthesized into form, relying on form as transformer of ideologies into daily life changes.
---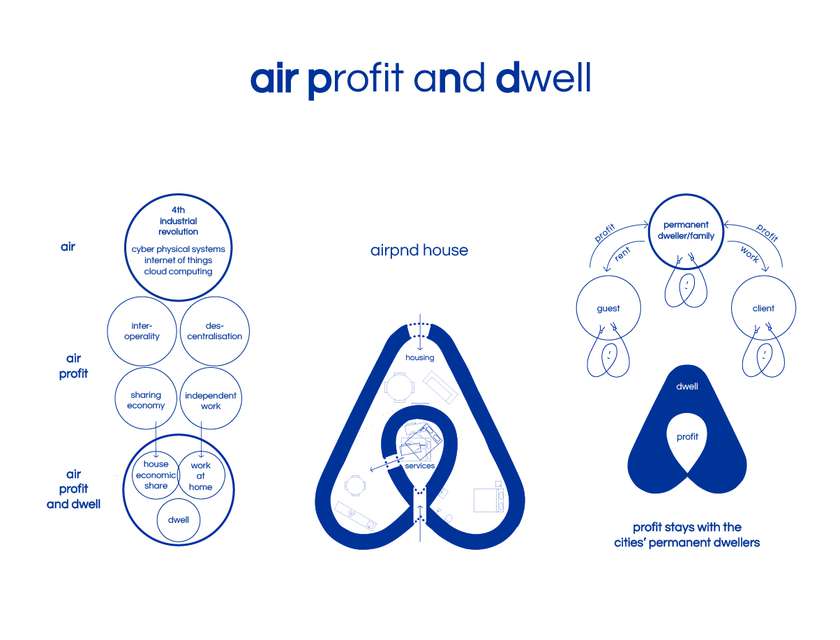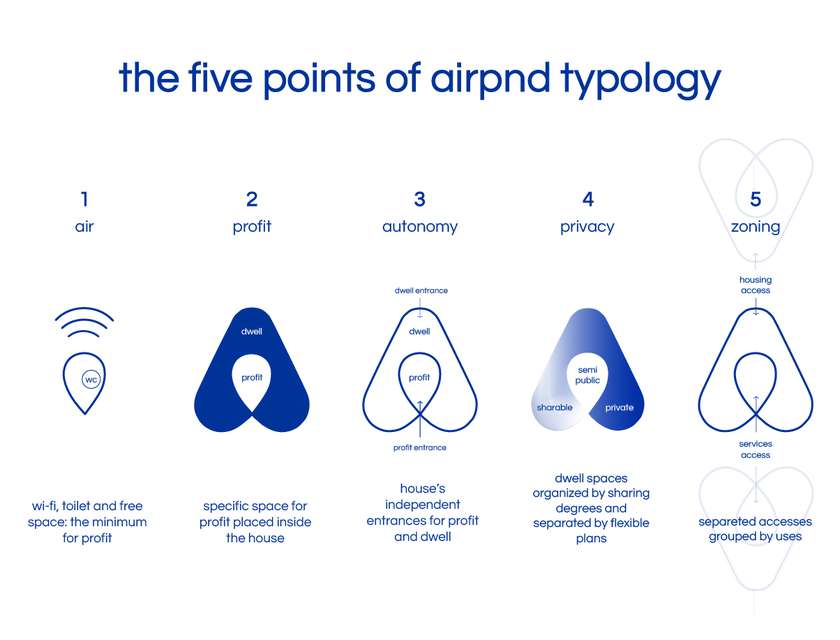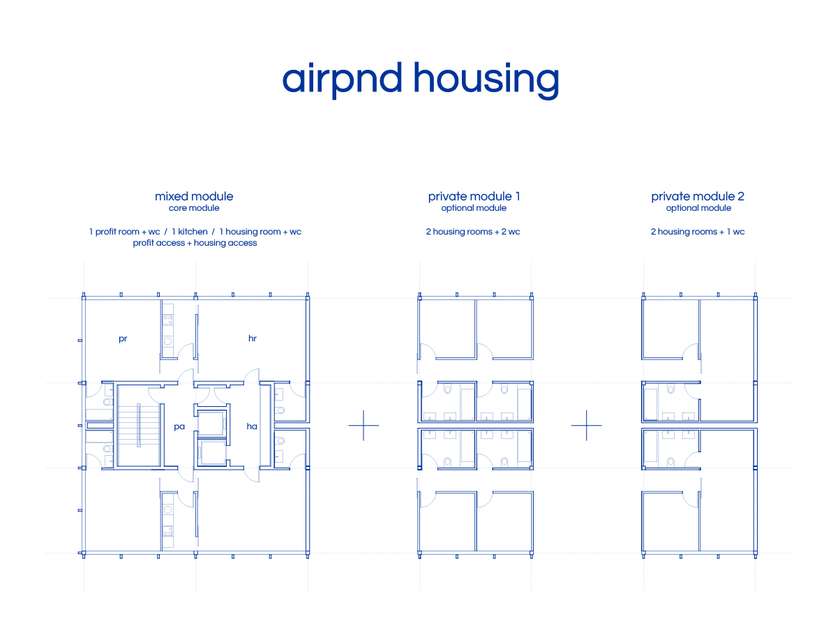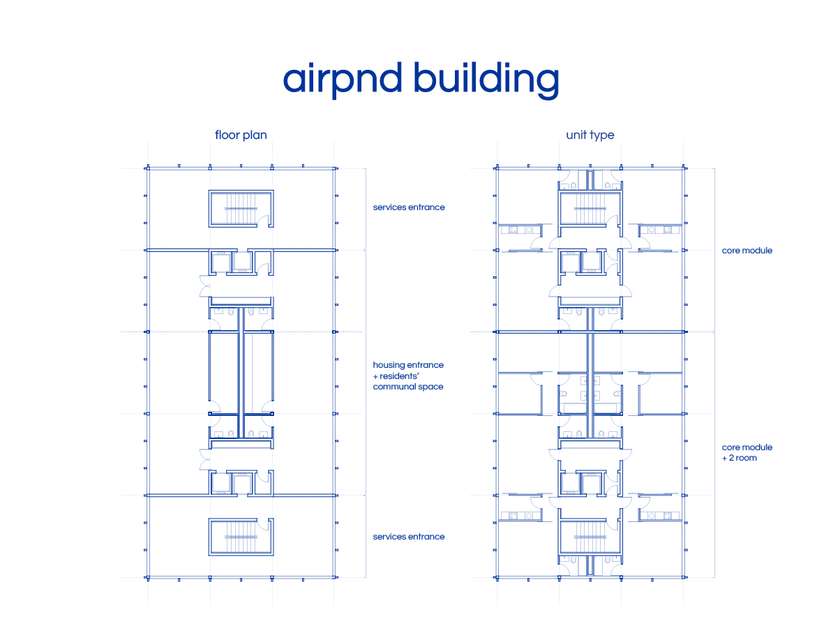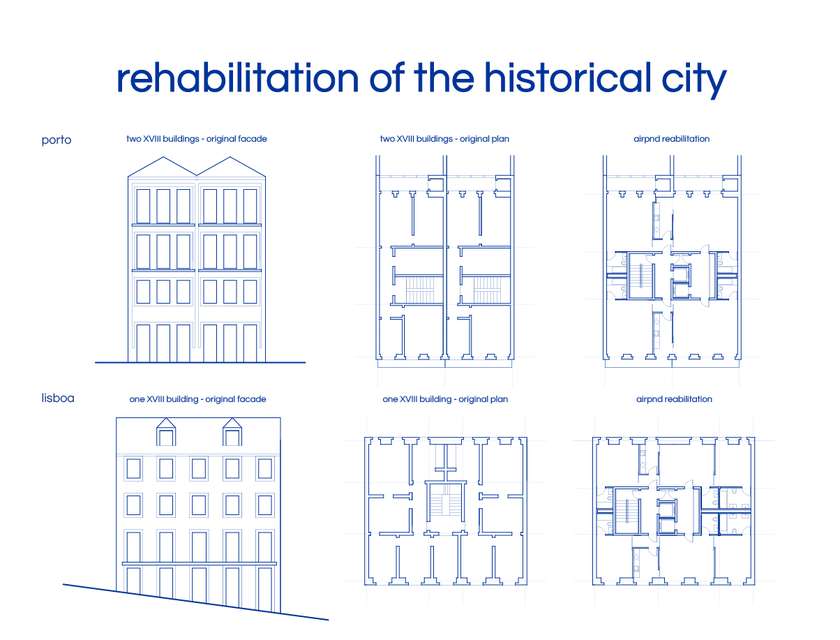 ---