Open House is a hypothetical device to practically engage architects with domestic transformation.
The increasingly ubiquitous availability of digital manuals, DIY instructions, design inspirations and reference models has contributed to a rise in amateur domestic construction, yet it fails to provide professional basis and advice to the numerous projects undertaken by the untrained. A plethora of websites is dedicated to creating small objects, redecorating and fixing one's home but leaves the ambitious user helpless. In order to repair the rift between expert and homeowner, Open House is created towards a social joint venture between knowledge and ambition.
Through various means, the user can seek help on-line and on-site by working with a vending machine of architectural recipes, personal consulting and over-the-counter troubleshooting, experience and support being the only goods exchanged during the process. With Open House, architecture and design become a drop-in centre for the neighbourhood, turning clients into involved workers to realise individual projects of all natures.
---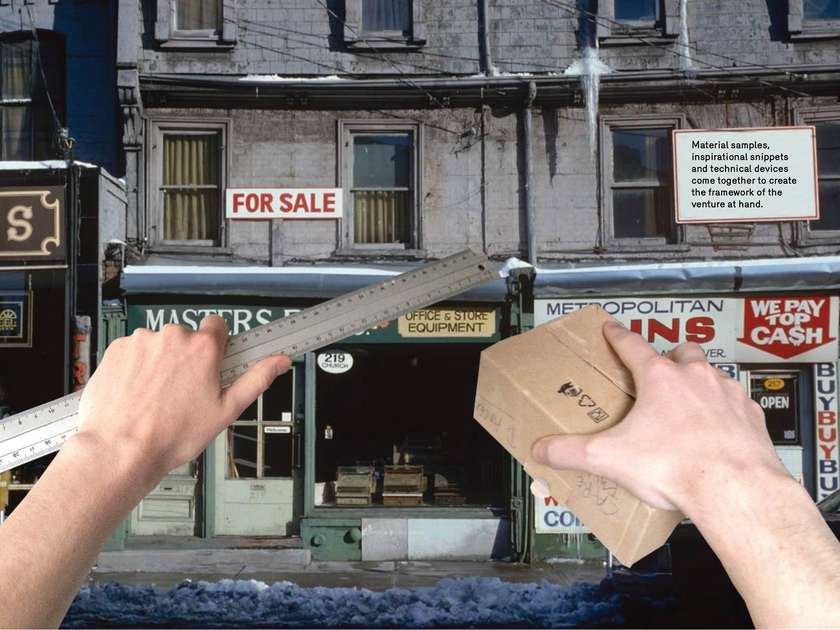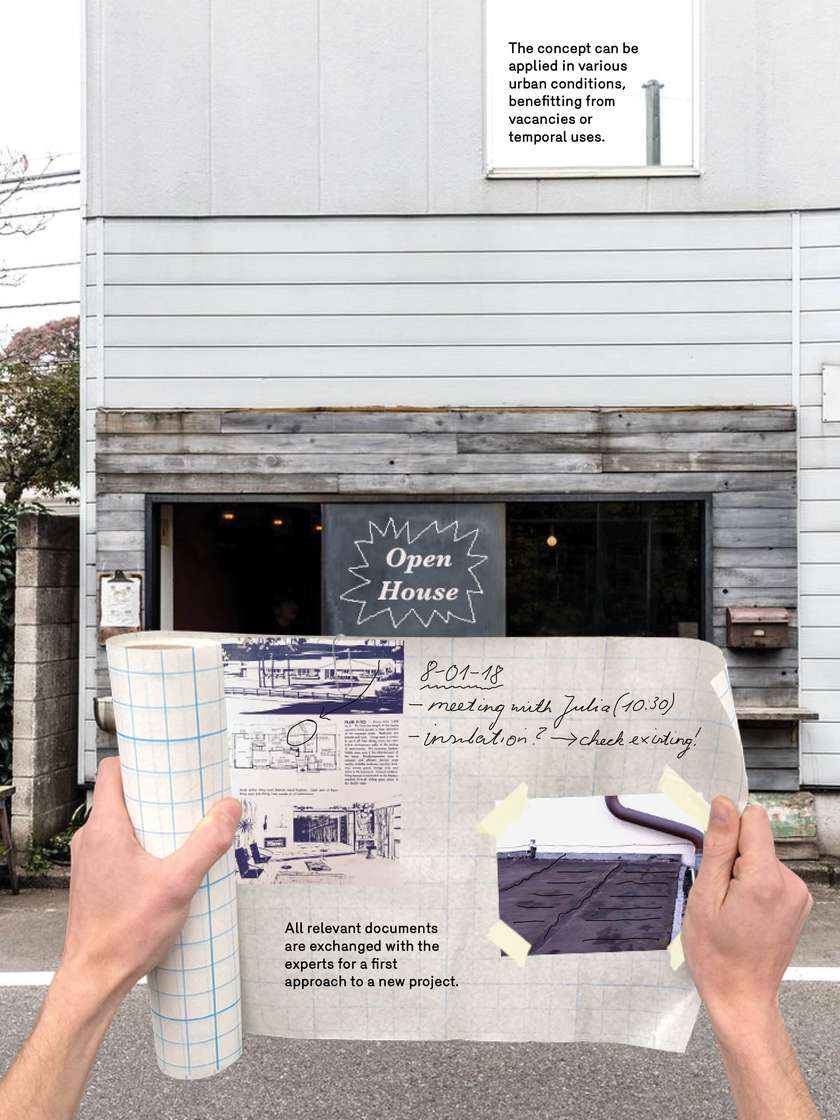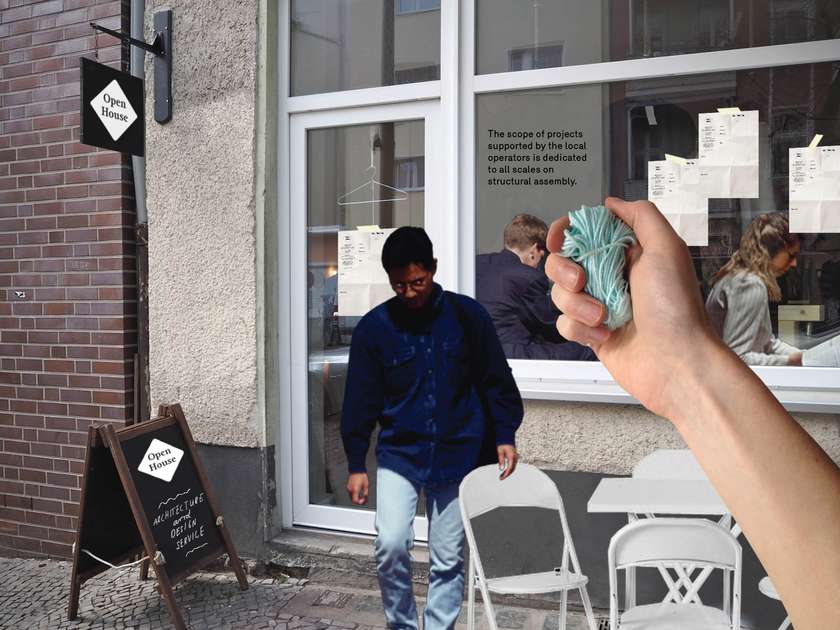 ---