Prototyping textile architecture using the efficient logics of nature.
Nature has worked for years designing complex structural systems. What we see today is the result of countless advances and innovations trialed and tested on the field. And it seems we can identify certain laws, patterns and principles repeated across scales, from the atom to the universe. The search for efficiency and energy-saving strategies has favored integral tension systems over compression systems.
We try to internalize and learn nature's behaves designing and producing structural artifacts in which efficiency is the norm. Learning, integrating instead of teaching, forcing.
This has led us further into the light architecture field: deployable, detachable, tensioned. Our idea is to create new prototypes in this field using low cost and recycled materials making the most of their efficiency and considering their ecological footprint. These prototypes will be explained through a catalog of assembly and set up easily readable by everybody. "Assemble It Yourself" instruction book.
---
---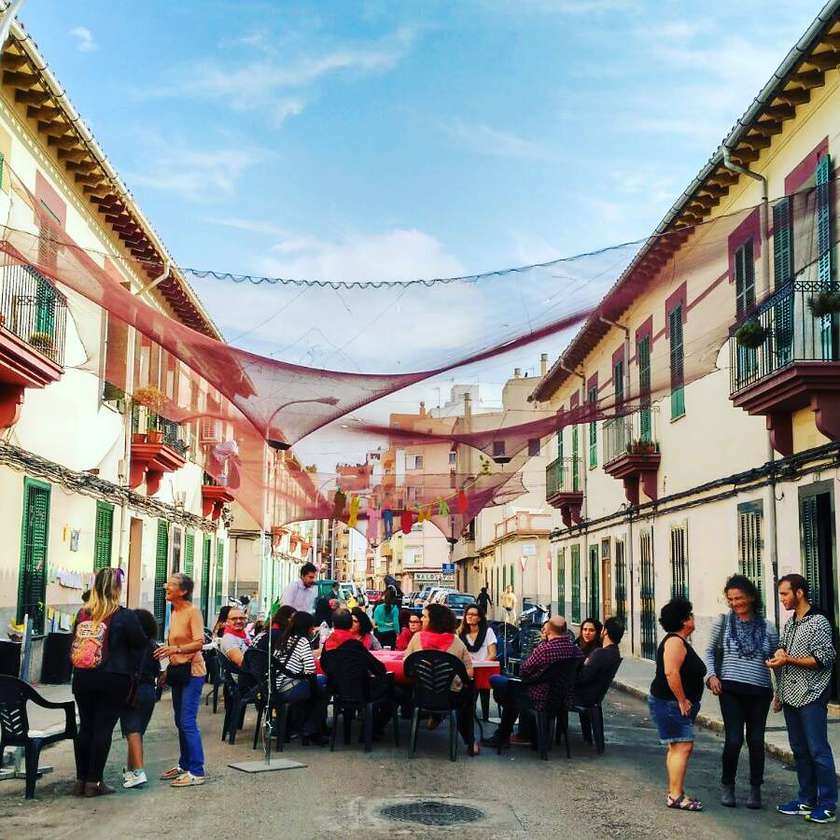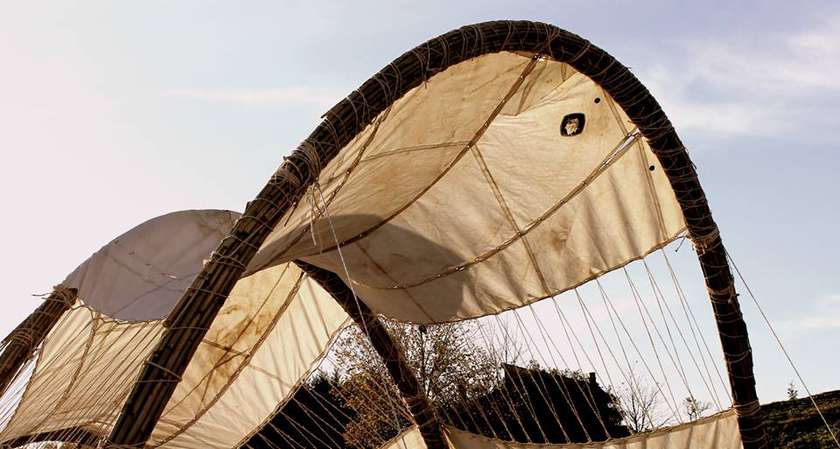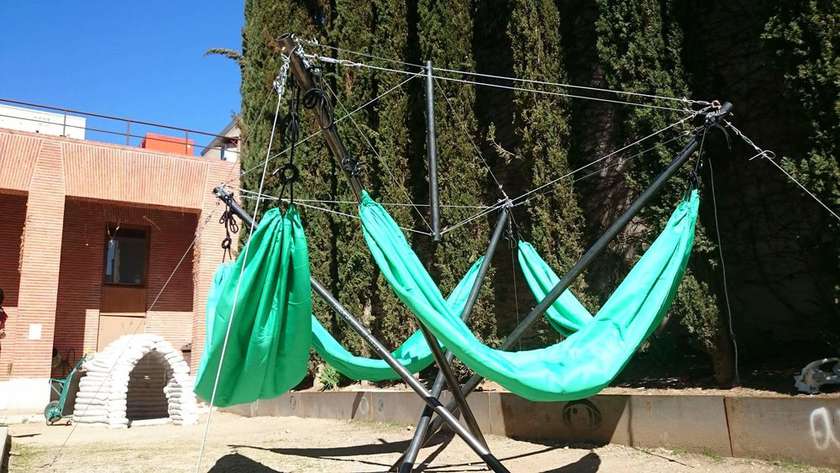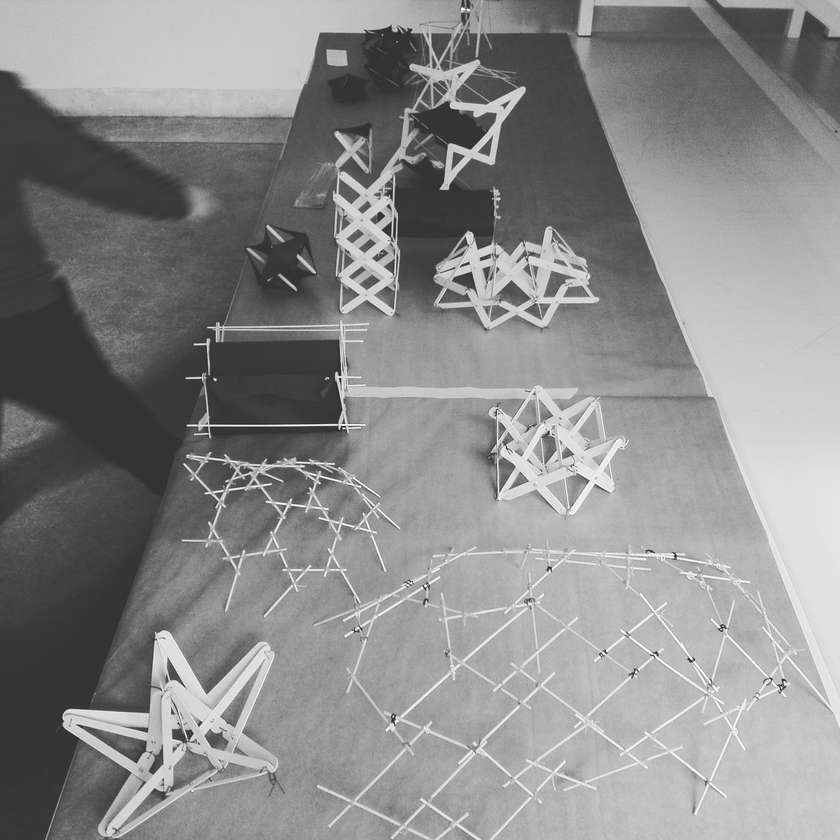 ---