The following is an attempt to situate Urban Art within the philosophical tradition with and against Plato's exclusion of the mimetic artist from the well-ordered city-state. It take into account modern as well as postmodern literature on the concept of art and the city in order to rehabilitate a place for art within the city limits without sacrificing its potential to call into question any clear-cut limit the philosophical tradition has attempted to draw around the concepts of the subject, the work of art and the city itself.
---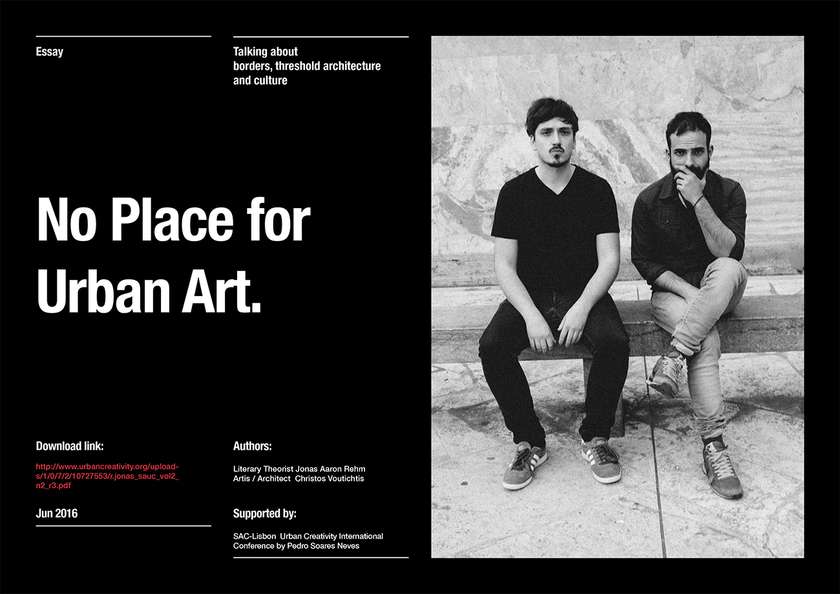 ---
---
Join the discussion and select your favourite idea!
The author(s) of the most popular idea will be invited to attend the match-making conference in Ljubljana and pitch their idea of future architecture, where they will get the chance to become a part of the Future Architecture programme of exhibitions, conferences, lectures and workshops.
→

View other ideas