We aim to study architecture parallel to the official discourse trying to confront current theories.
We could claim undoubtedly that Media has determined over the last decades what is interesting in Architecture and what is not, tracing the main inclinations beyond technical, urban or social affairs.
Define a center.
Pro-Western, unequivocal, globalizing, homogenizing, unidirectional, submissive.
Take out the difference, the unclassifiable, the ambiguous, transverse, uncomfortable.
Find the periphery out.
What would happen if we redefine the historiography of architecture through the concept of subtraction?
Its low commercial value as a brand, regardless of the architectural quality provokes that its impact as goods can only be defined as circumstantial.
Homogenization.
A large proportion of publication works to these interests. They construct an imaginary of the discipline empty of criticism and easily identifiable by its docility to system.
However, we want to raise a resistance instead of following these commercial strategies.
Hidden Architecture
---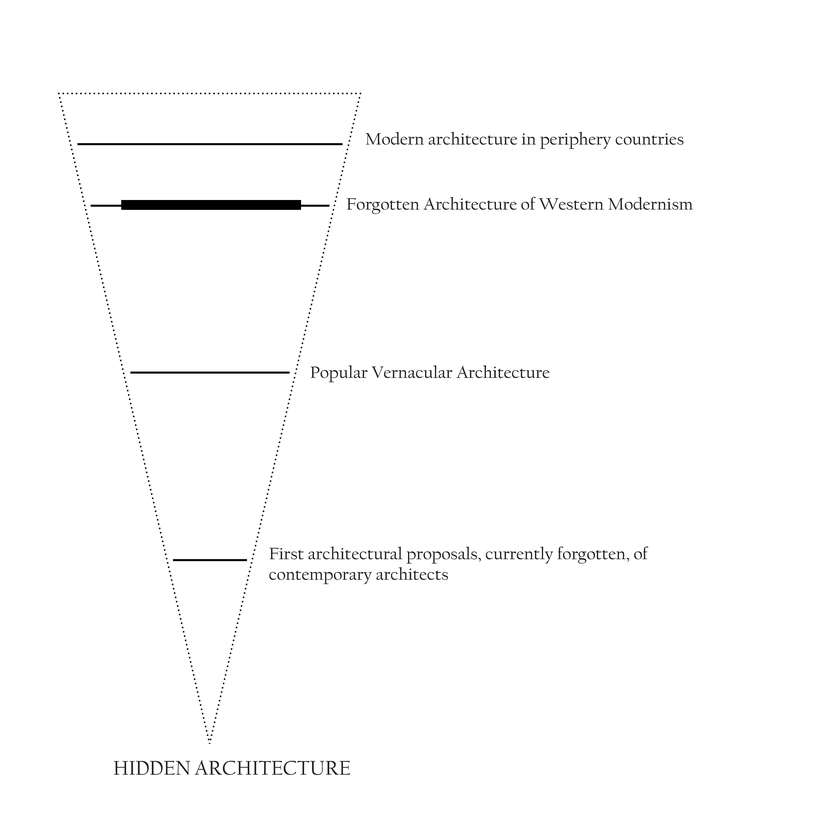 ---