Disconnecting the virtual reality from the real life
File under
# Construction
# Environment
The new digital era forces us to reconsider the demands of our surroundings and to find new solutions for preserving important human values connected with personal development and family relationships.
In the living environment a man acts as a unit of family, as an individual and nowadays as a unit of society in social networks. A continual presence of virtual communication in living environment mixes up these roles within real and virtual realities and also within Time (past-present-future). The basic concept of this project is to make deeper perception of these roles by separating them into the definite space and time area.
The living environment is consisted of several units: Family unit, Individual unit, Social-web unit and Guest unit. They are separated from each other by open-air green corridors. This is an endeavor to make a closer relationship between Nature and living environment.
---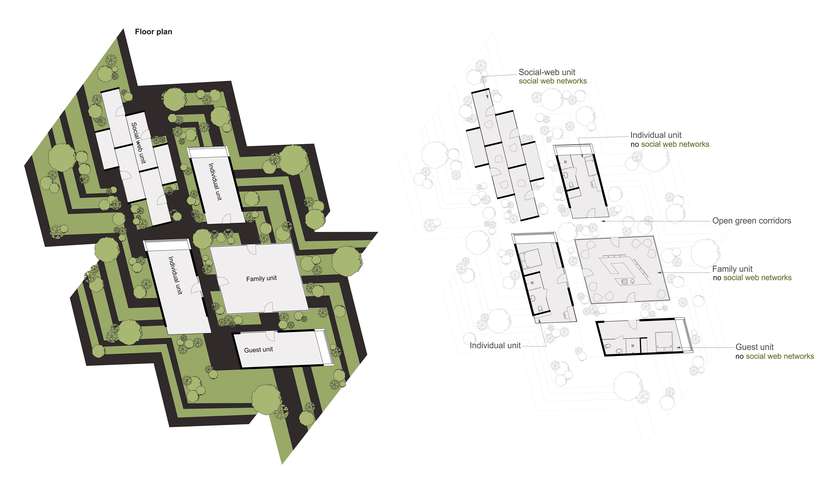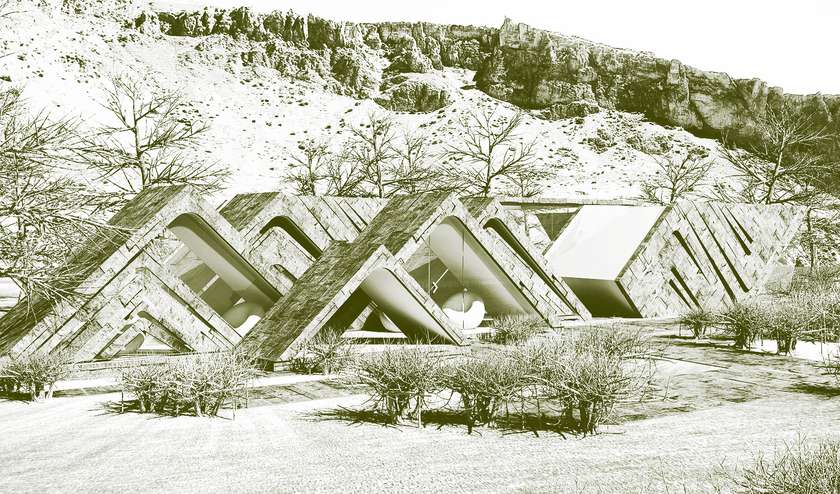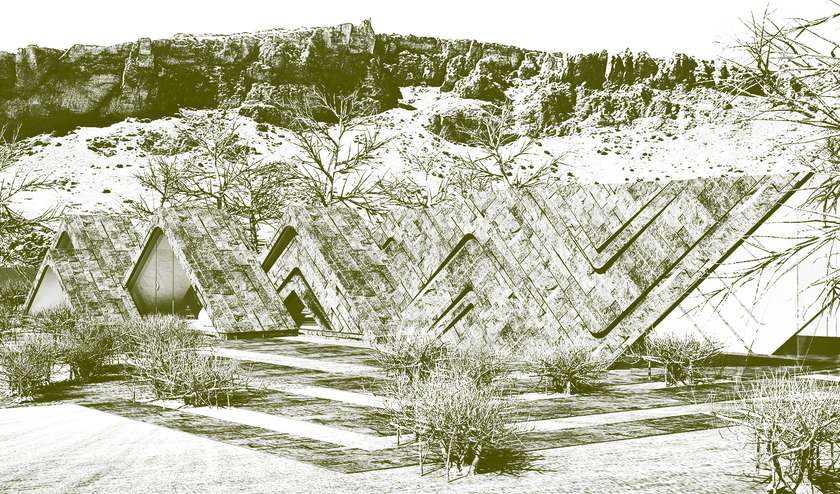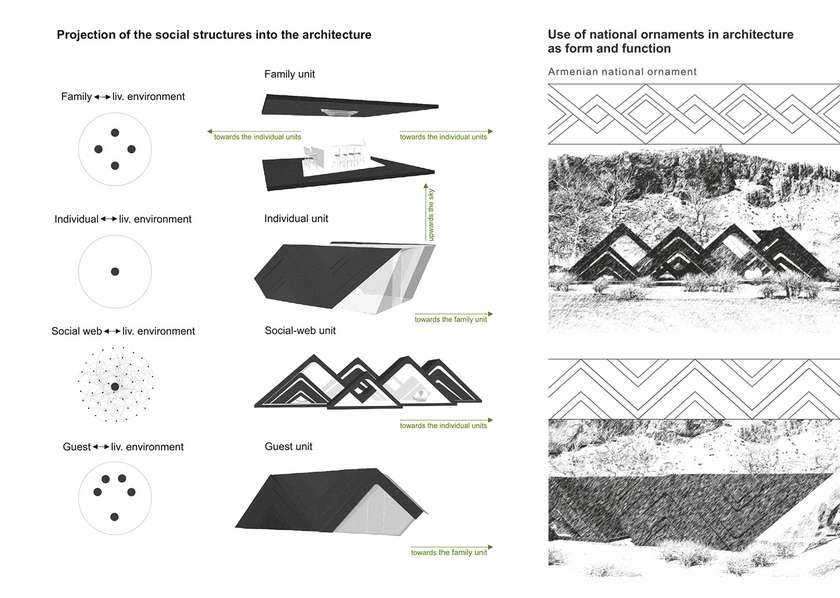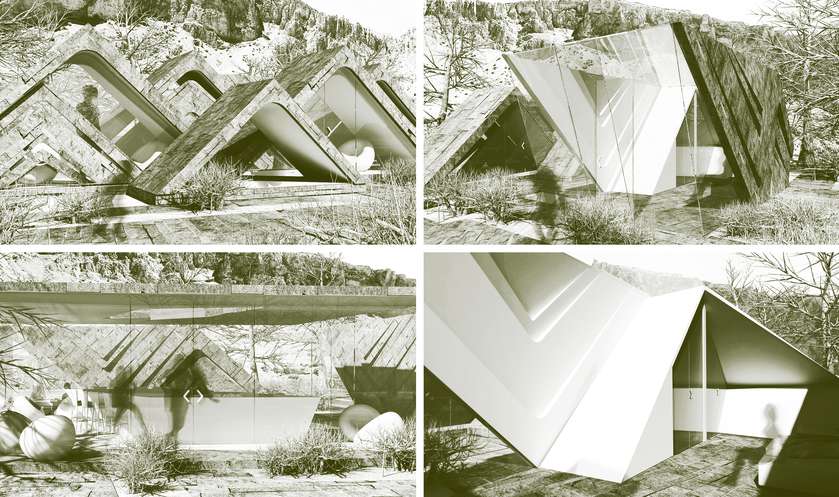 ---