We believe that structural interventions in the city fabric can help overcome inequalities and form a base for social sustainability - especially in diverse societies.
File under
# Social
# Infrastructure
# Economy
Our main goal is to improve the legibility of this complex urban agglomeration - especially in terms of upcoming generations of planners, who are in desperate need of a basis to work on, as well as of an impulse to a more holistic approach in urban planning. We think that theoretical input and the evolution of a new understanding of the city's matrix should be the ground for a structurally and socially adequate operating within the urban organism. Moreover we decided not to criticize obvious weaknesses in Skopje's urban development but to show real alternatives for a further development, which are resulting from the city's structure itself.
---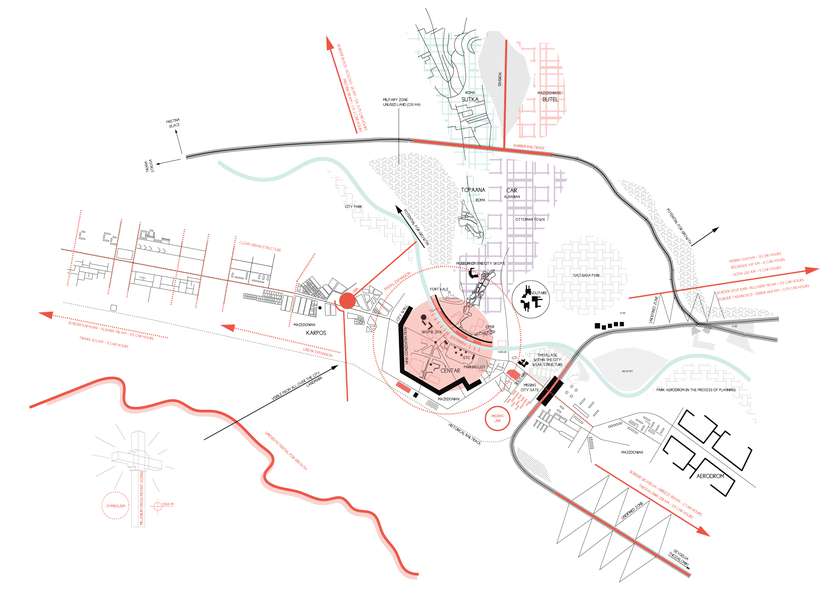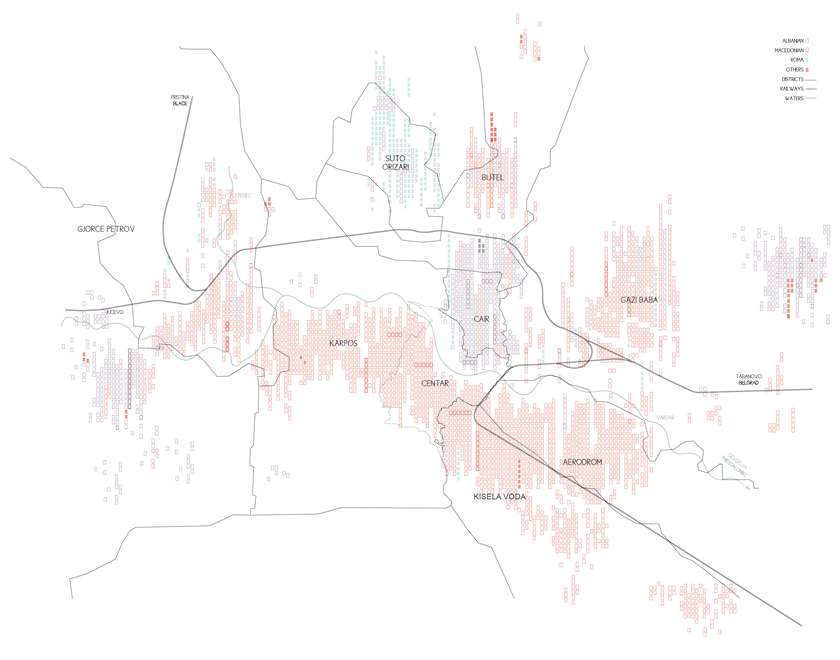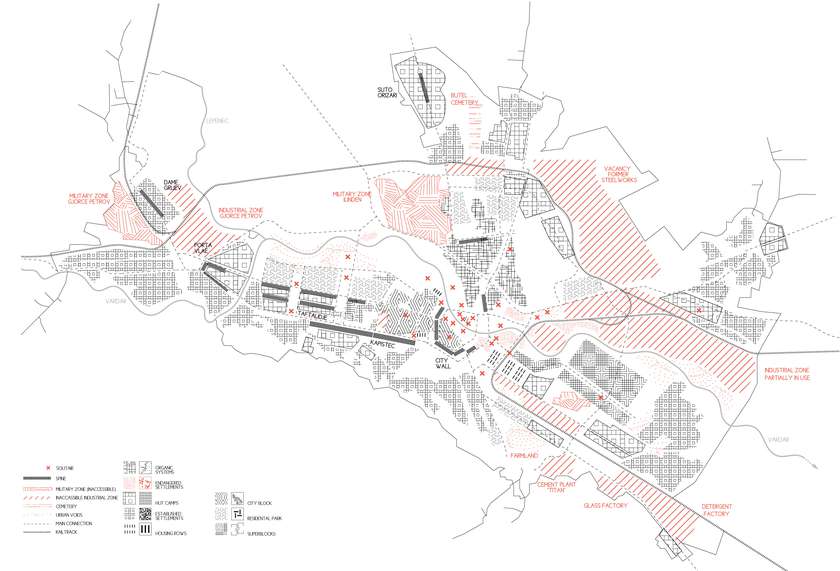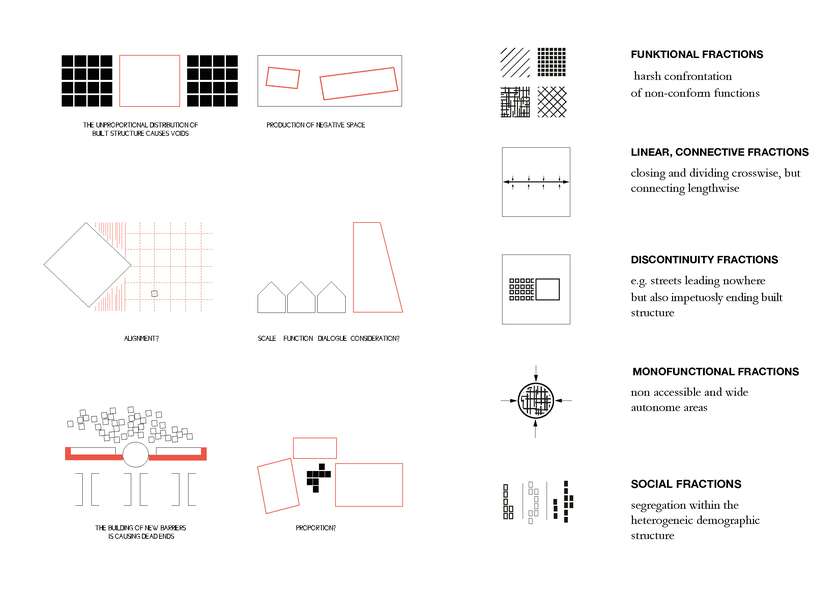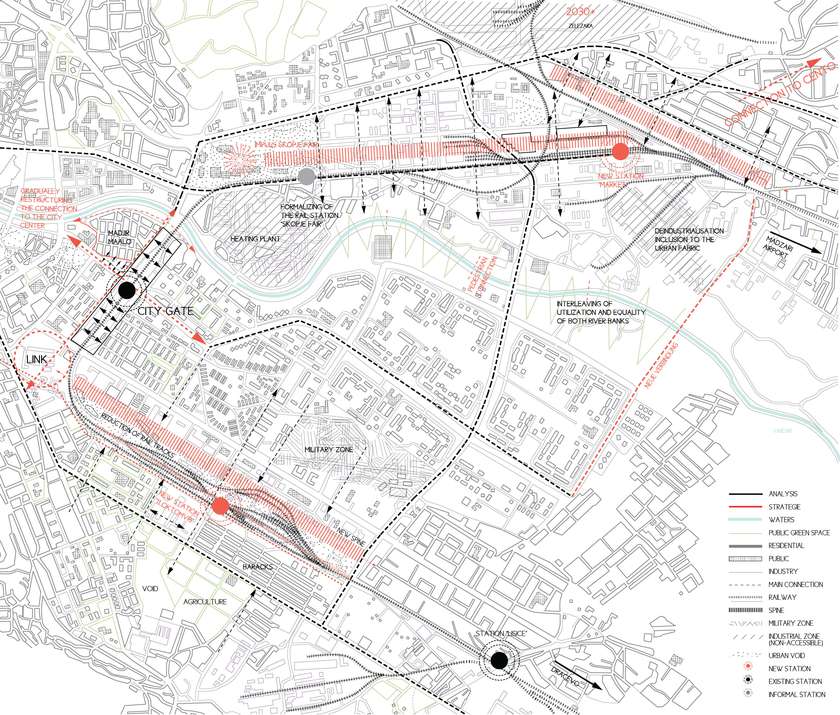 ---
---
Join the discussion and select your favourite idea!
The author(s) of the most popular idea will be invited to attend the match-making conference in Ljubljana and pitch their idea of future architecture, where they will get the chance to become a part of the Future Architecture programme of exhibitions, conferences, lectures and workshops.
→

View other ideas