Sharing strategies and rewarded common good commitment create new impulses for existing cities.
File under
# Social
# Environment
# Economy
Shared use and shared access for parts of a building can crack the existing pattern of the urban fabric and create new synergies and impulses for the development of a city. Scenarios of spatial sharing can include shared circulation elements, mobility infrastructure, community spaces, roof top parks, green surfaces for facades and courtyards, technical building equipment, contracting and maintenance services. Different collaboration scenarios can be offered by city authorities and every activity contributing to the common good gets a range of benefits. These benefits can be subsidies, exceptions regarding the building code, infrastructure benefits or mediation support for participatory processes. Inhabitants form different collaboration clusters in the city with unique sharing scenarios bound to their specific needs and desires. A culture of collaboration and sharing evolves and leads to a spatially more efficient, innovative, more ecologic and socially more active urban development.
---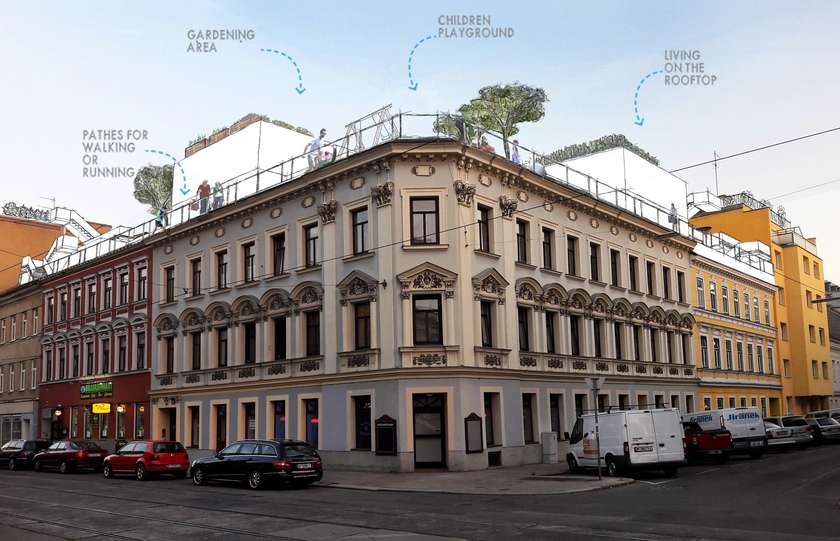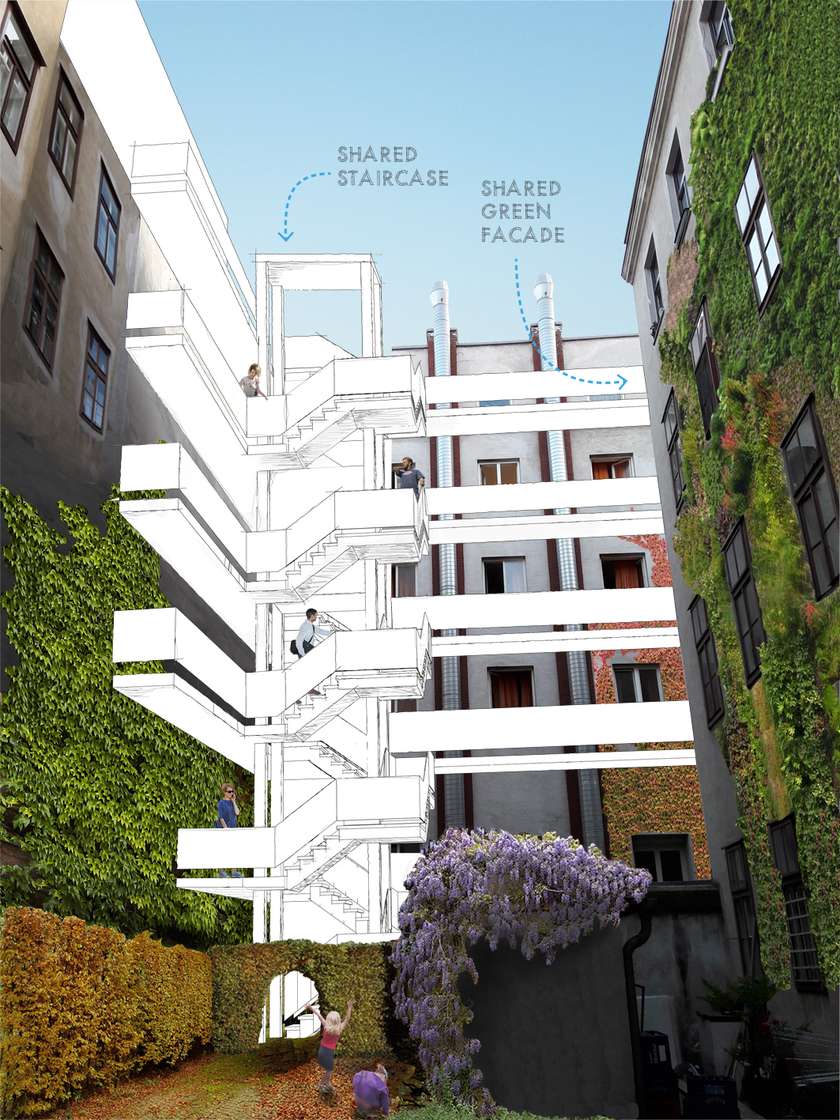 ---
---
Join the discussion and select your favourite idea!
The author(s) of the most popular idea will be invited to attend the match-making conference in Ljubljana and pitch their idea of future architecture, where they will get the chance to become a part of the Future Architecture programme of exhibitions, conferences, lectures and workshops.
→

View other ideas