How could a life in (Post) Soviet Mass-Housing Districts look like in future? Today, the changes that mostly occured during the transformation period are documented on the buildings.
File under
# Social
# Environment
# Other
Post Soviet era has already arrived and the standardised mass-housing settlements of the former USSR have found themselves in a new reality. In the case studies that we would like to examine are situated in two very different and geographically distant countries of Georgia and Kyrgyzstan.
We would like to reflect on a (de) standardised urban elements of the two neighbourhoods and try to give a vision for the future.
By documenting the present situation in both Gldani and Voskhod we would like to illustrate how could a future of a (post) soviet era look like in the prefabricated mass-housing settlements, where most of the building´s lifespan has already expired.
We would like to create a short documentary film by looking at the similarities and differences of spatial and cultural practices in the public and private sphere in two districts of Gldani in Tbilisi and Voskhod in Karakol.
---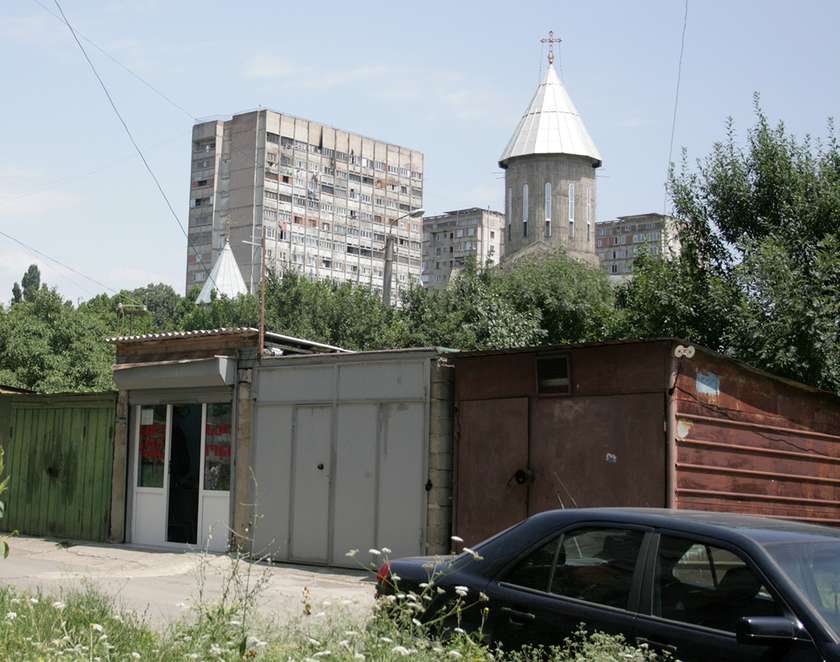 ---