In the Arctic we have to focus on how to respond to natural disasters and build infrastructure to be ready for the changing state of the world.
File under
# Environment
# Infrastructure
In the Arctic the future of increasing economic action like shipping and oil extraction sets higher requirements for supportive infrastructure. The Arctic Natural Defence Forces concept recommends setting up a new network of monitoring and rescue stations. The Network is made of floating stations that drift around the North Pole with the sea ice and of bases on the coastline of the Arctic Ocean that re-use abandoned Distant Early Warning Line and Russian radar stations' sites.
The network of bases and stations' structure shows how we can design cradle to cradle systems by reusing existing materials, components and sites.
Accelerating climate change and competition for scarce resources calls for more cooperation to avoid the tragedy of the commons scenario. The main question is how to adapt and be ready for the changing environment using architects' tools.
---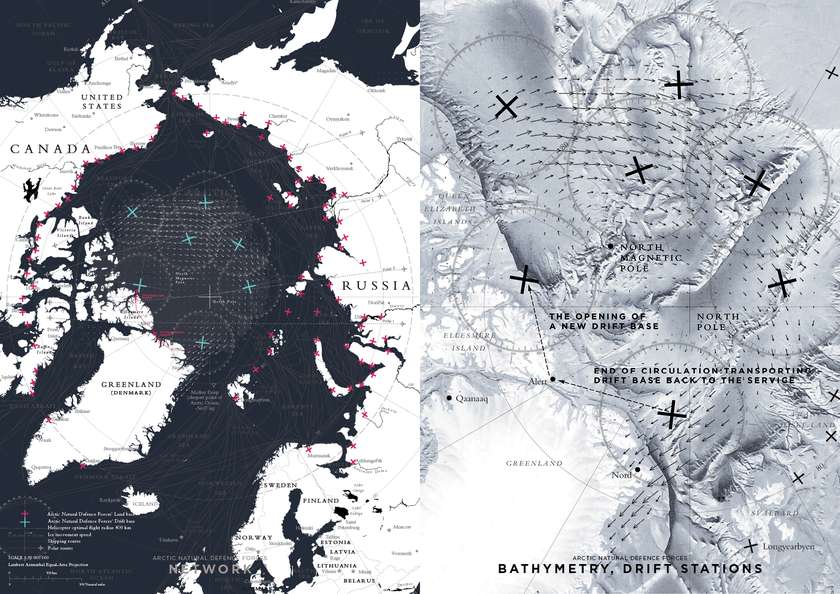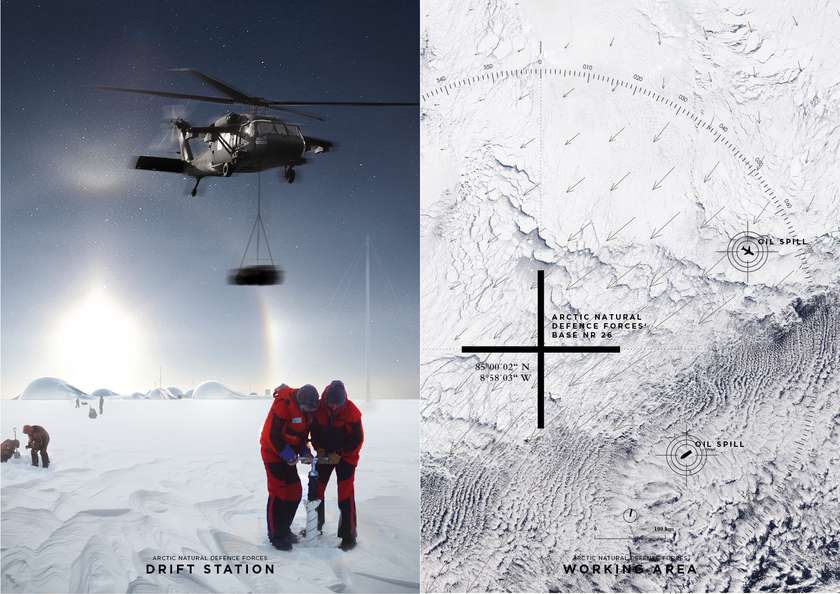 ---