A forum for empowering communities through performative workshops and communal living
File under
# Construction
# Social
# Economy
"Rainbow of desires" is a set of pavilions initially conceived for the open spaces of the Rhodes estate in Dalston, East London, in response to gentrification, which sees social housing tenants being marginalisation and imminently evicted.
We propose workshops held in and around the pavilions based on Augusto Boal's Theatre of the Oppressed to generate social, cultural and material value for the community.
The pavilions are envisaged to travel across London and to other European cities bringing the opportunity for the local community to find its voice amidst the rapid urban redevelopments.
During a 3-month long stay at any one site the pavilions act as performative devices, workshop spaces and spaces of communal everyday life - public seating area, open kitchen, exchange library, cinema. In their centre an open-air forum is created.
This commons' values-empowerment and resilience-stay in the hands of the commoners as the "Rainbow of desires" moves where it's needed.
---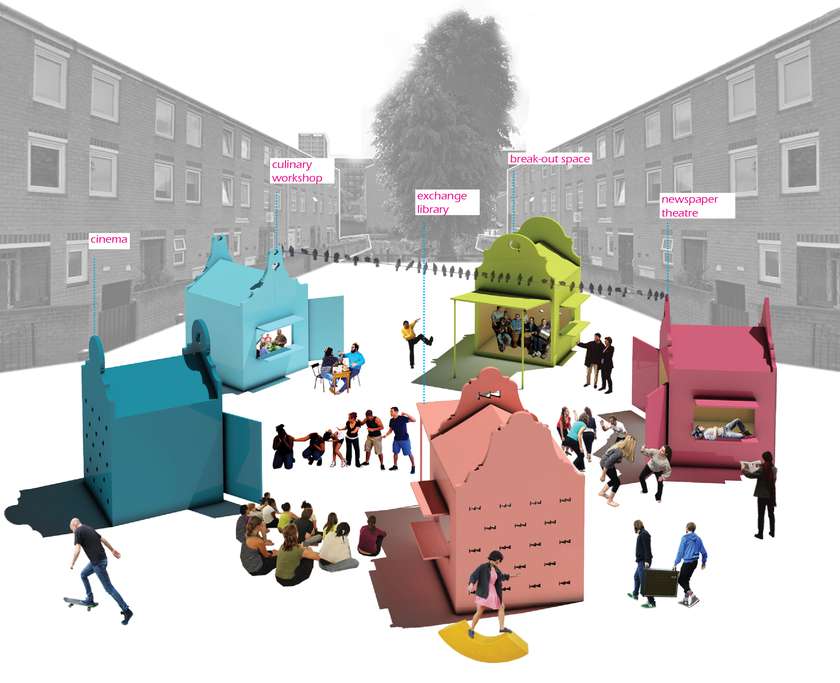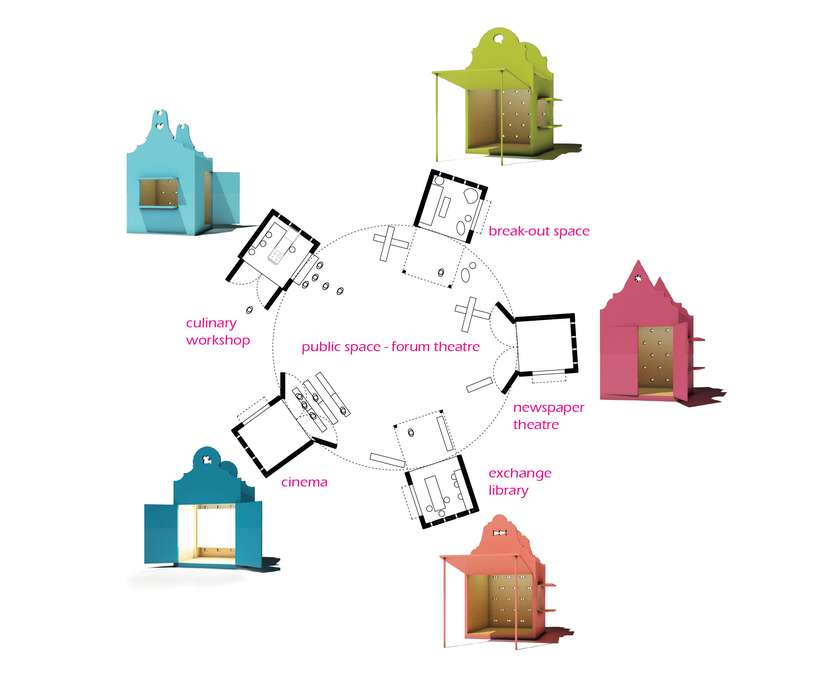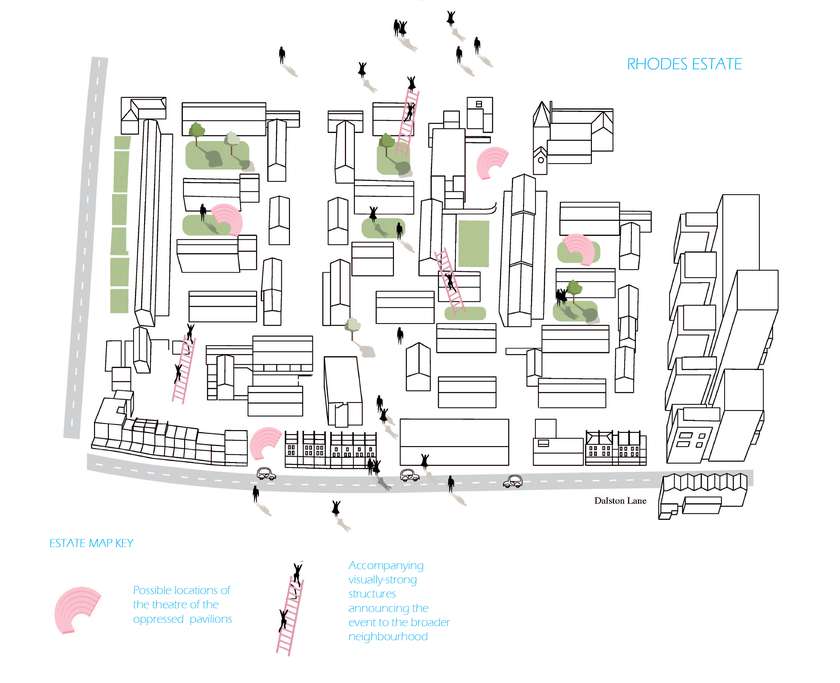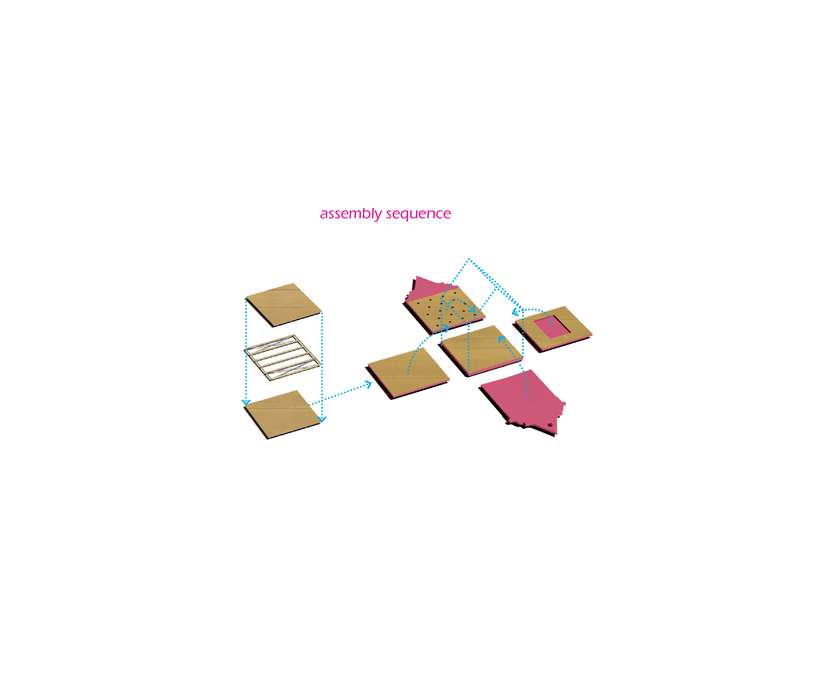 ---