Instead of heavy, precious and permanent, the future of architecture is light, thin and ephemeral
File under
# Construction
# Social
# Environment
Our ideas of the future tend to be dominated by ideas of technological progress. Yet, the ultimate luxury in the future will be the liberation of these technologies, precious moments without being seen, without having to look at the screen. The invisible blanket, perched on a mid-level rooftop in New York City provides the temporary illusion of privacy.
Made out of emergency blankets used to retain heat for outdoor adventurers, it creates an infinitely thin and virtually invisible surface, appearing just like another silver rooftop from the sky. The blanket reflects the sky while keeping the visitors hidden underneath, defining a public space with ultimate privacy. Visitors under the canopy are hidden, yet they can see the city through the golden underside filter of the surface.
---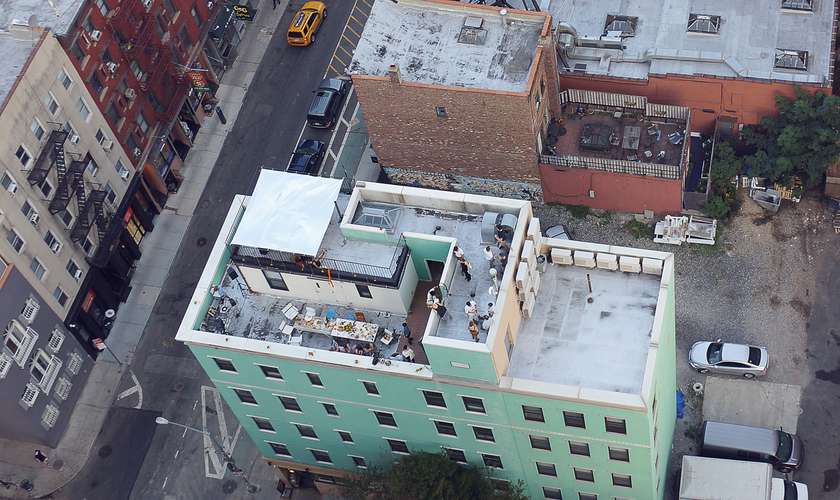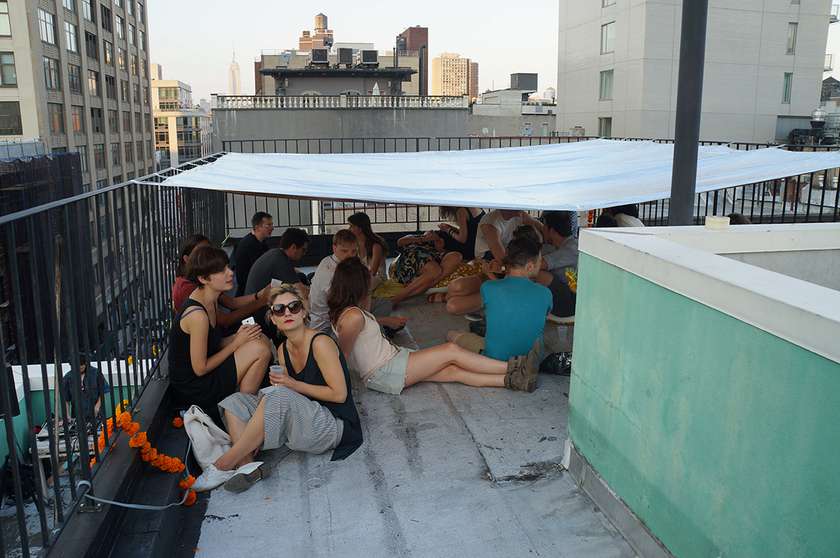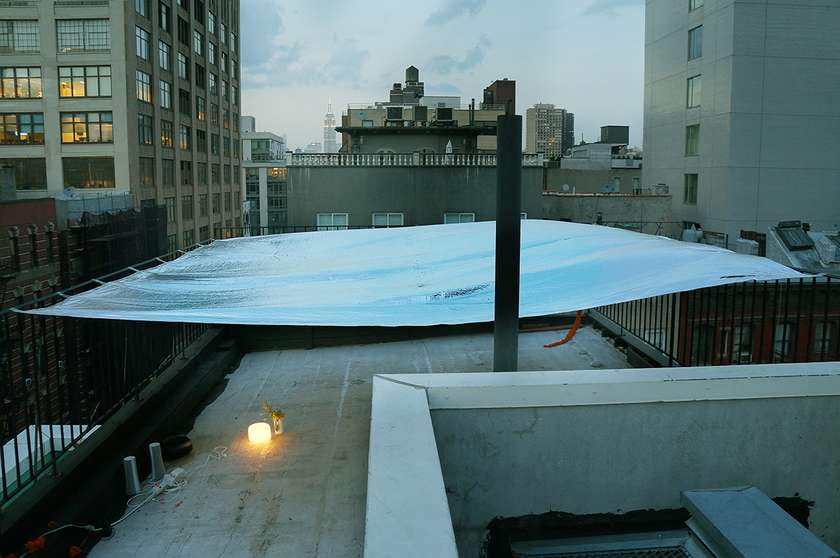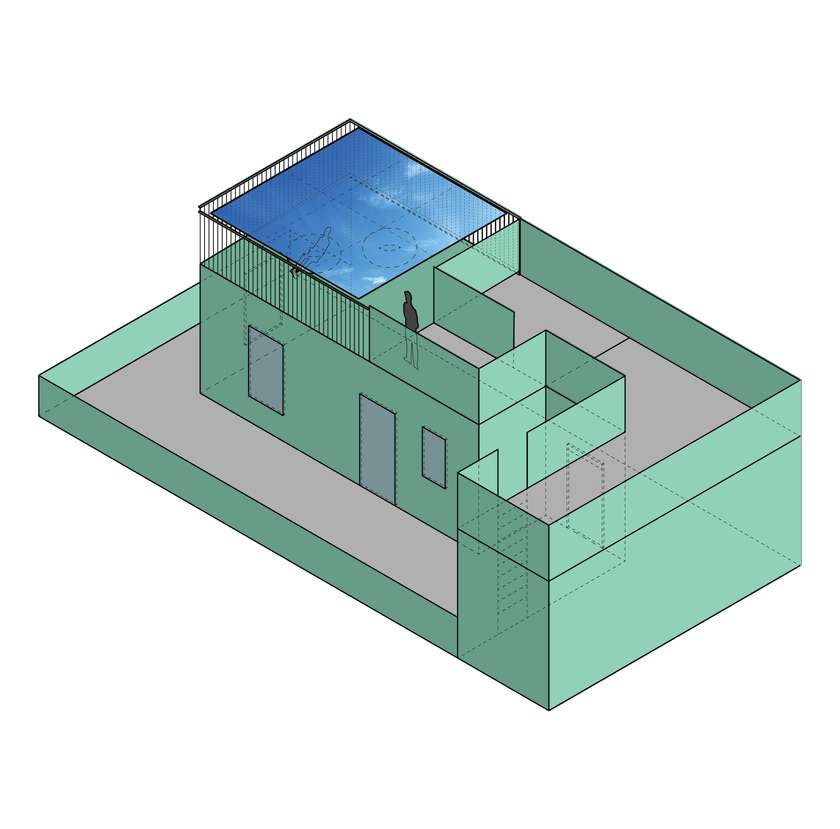 ---
---
Join the discussion and select your favourite idea!
The author(s) of the most popular idea will be invited to attend the match-making conference in Ljubljana and pitch their idea of future architecture, where they will get the chance to become a part of the Future Architecture programme of exhibitions, conferences, lectures and workshops.
→

View other ideas