Architecture as the discipline able to materialize political ideas into social realities. For that, our future needs us to be placed as a link between thought and action.
Borders are thick lines of negotiated boundaries and territories that demarcate the belonging and the definition of "place". Those qualities are emphasized on our European borders, like the water frontier between Algeciras and Gibraltar, settled on 1715, during the Treaty of Utrecht when Spain transferred the rock to Great Britain. This will be the chosen place where the The Neutral State of the Strait of Gibraltar (hereinafter called N.S.S.G) will be established: a virtual construction made for a future shared sovereignty between the facing nations.
GeoFRONT is the Strategic Development Plan for the construction of this new state at high seas. This plan will define the rules and procedures to be considered for an architectural and infrastructural device through time. GeoFRONT is the code to design for a virtual society seizing the not yet conceived technologies of the future.
---
---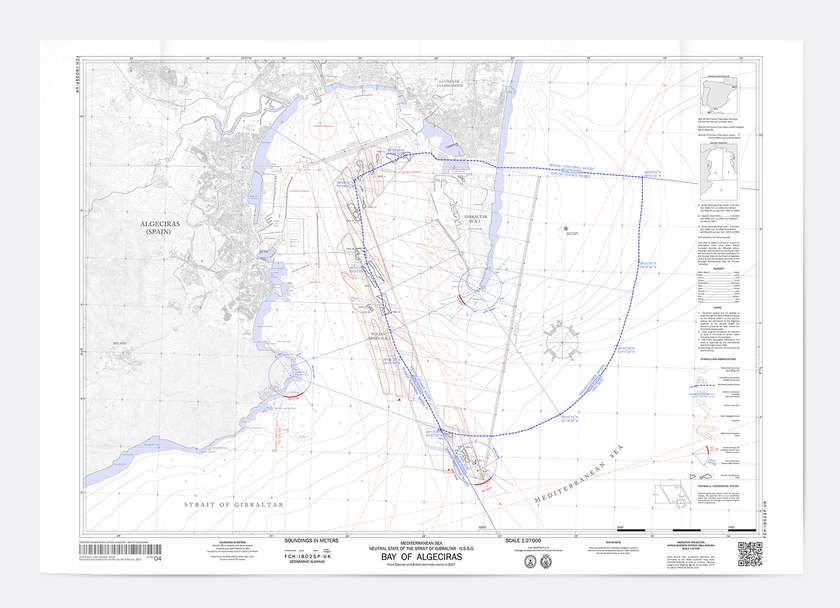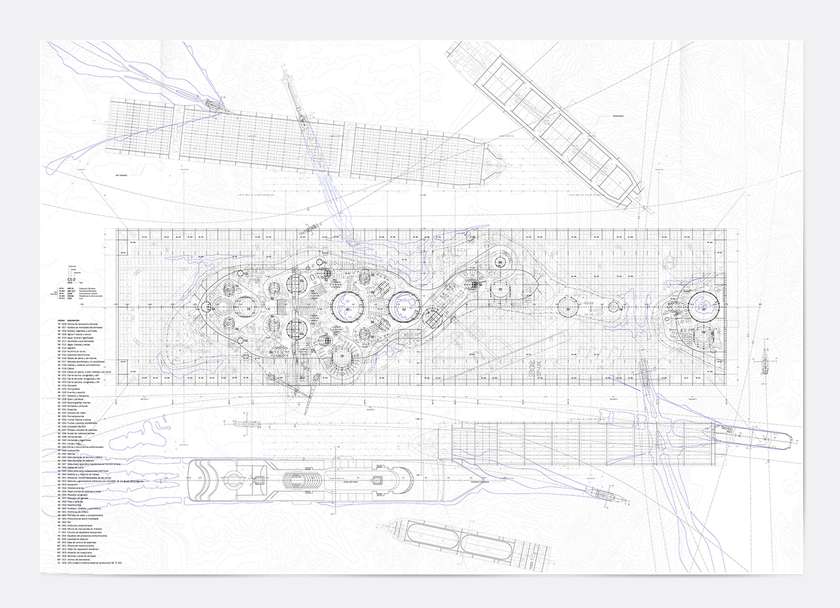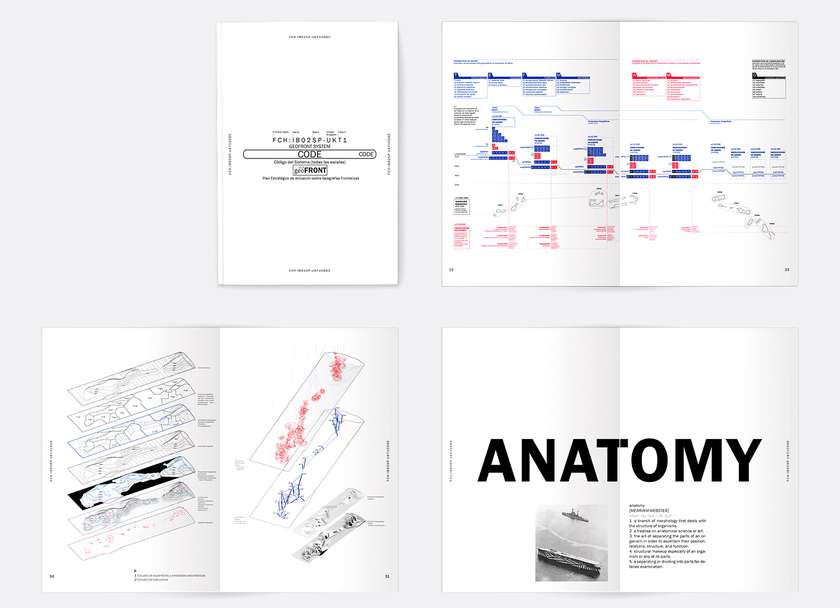 ---