BIO 25 Local Installations
Future Architecture Festival
29 Aug 2017
Canceled due to weather events!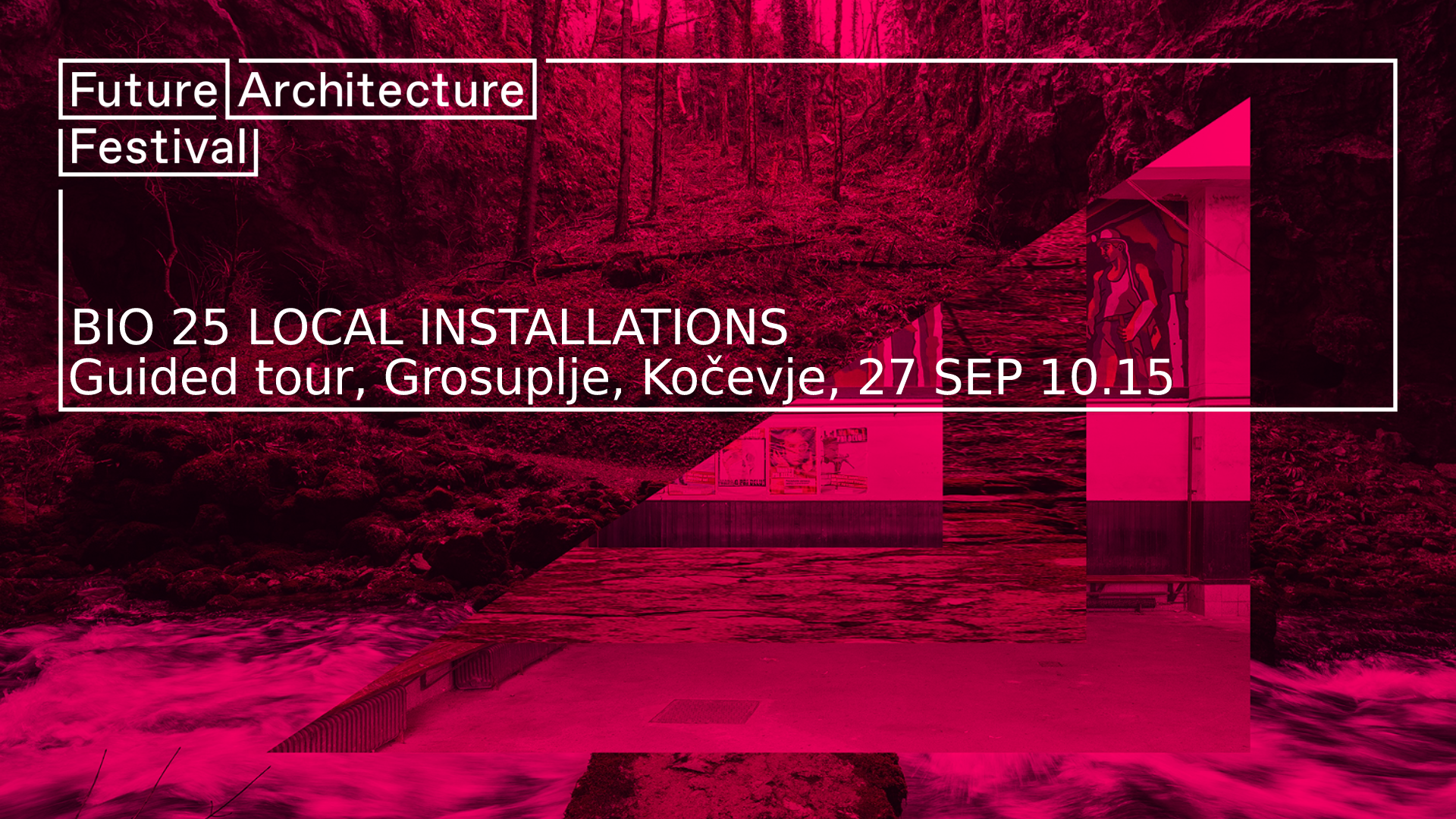 The guided tour of the museum exhibition of 25th biennial of Design (BIO 25) will be followed by a visit to two Biennial locations – the Mayor's Cave near Grosuplje, and Kočevje, where we will look at the work of the Underground Release and Occupying Woods episodes.
Free admission. Applications are required.
More on Future Architecture Festival.