Responsive Cities Symposium 2017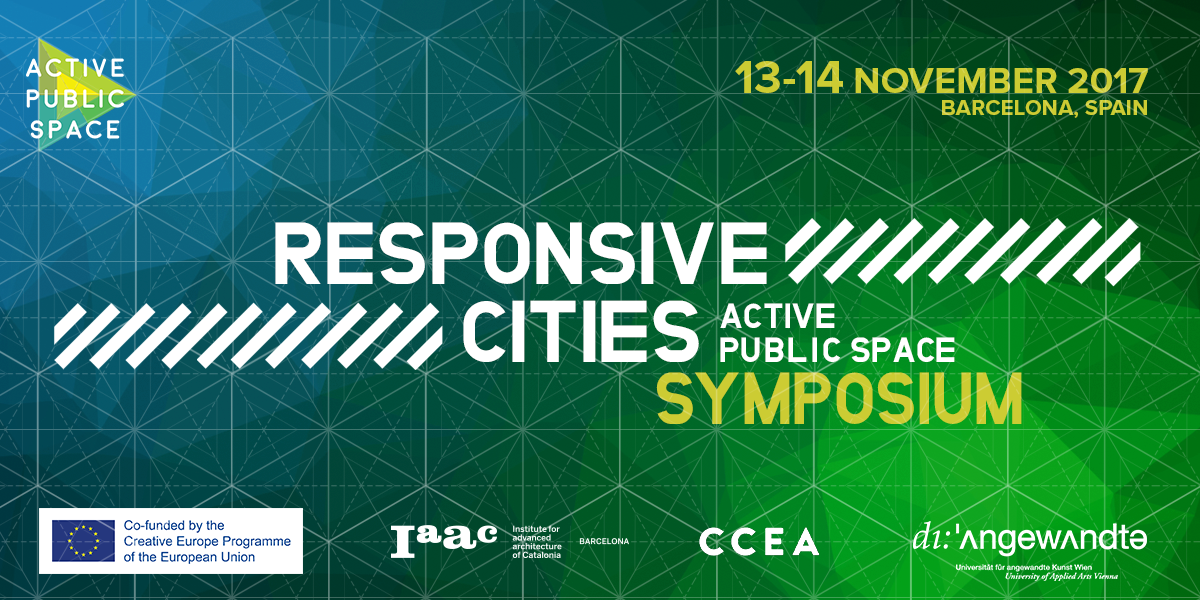 Keynote speakers: Helle Søholt, Gala Pin, Nataly Gattegno, Usman Haque, Claudia Pasquero, Luis Falcon, Pontus Westerberg and Areti Markopoulou, will be some of the personalities who will discuss several topics on Active Public Space project.
The purpose of the symposium is to investigate possible applications of new technologies in dynamic public spaces. The focus will be on the advancements of information technologies, interaction and fabrication of public space as catalyst to achieve high quality of life.
Last year, during the RC Symposium 2016 and on the topic of Urbanism in the Experience Age, we had the pleasure to receive more than 500 participants from all over the world including Speakers such as Saskia Sassen, Janet Sanz, Martina Hallikainen, Maita Fernandez and more.
Responsive Cities Symposium 2017 is organized as part of the APS (Active Public Space) project, co-financed by the European Creative Europe Programme of the European Union and developed by the Institute for Advanced Architecture of Catalonia, the Center for Central European Architecture and the University of Applied Arts Vienna and also supported by the Caixa Forum and Smart City Expo World Congress.
Free admission.