Urban Public Space 2018: Call for Entries Announced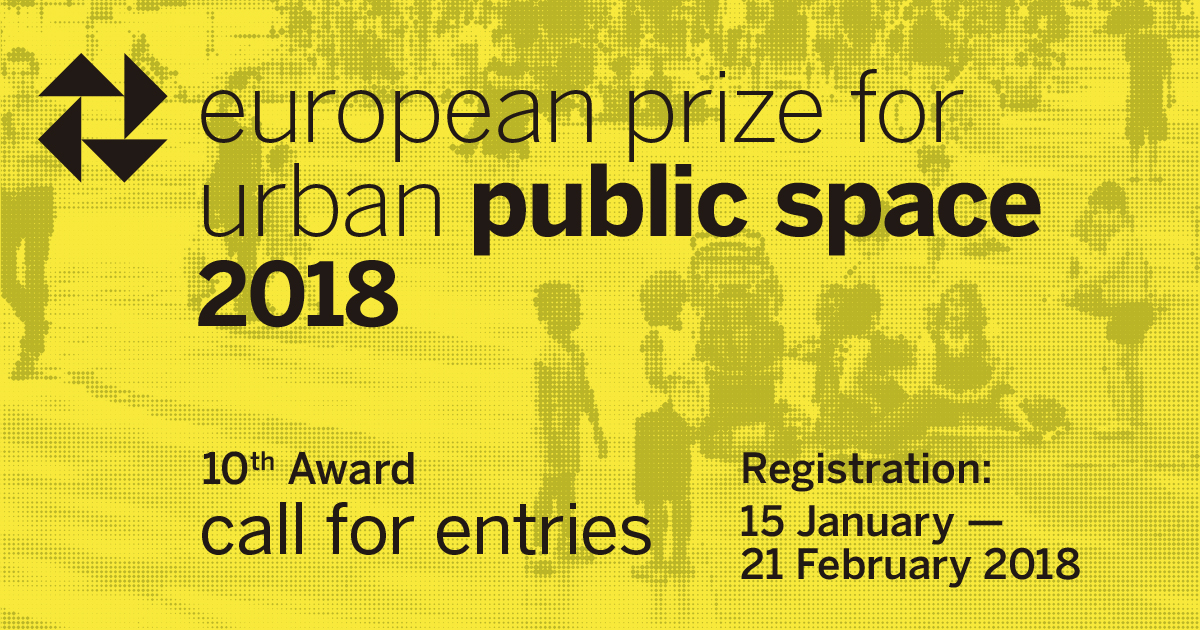 The Prize embraces interventions, which create, recover or improve the democratic quality of the urban spaces we share, and is jointly awarded to both the authors of the projects and their promoters. All works presented for the present award need to have been carried out in European cities between 2014 and 2016. Registration is free and may be done between 15 January and 212 February on the Prize's website.

This year's Jury consists of ten members presided over by the architect Olga Tarrasó (CCCB) and the Jury includes the directors of the other six convening institutions: Deutsches Architekturmuseum, DAM, Frankfurt, Arkkitehtuurimuseo, Helsinki, La Cité de l'Architecture et du Patrimoine, Paris, Architekturzentrum Wien, AzW, Vienna, The Architecture Foundation, AF, London and MAO with director Matevž Čelik.

Similar to last year, the jury will also include two members, who do not represent the convening institutions: the architecture historian and critic Hans Ibelings and architect Ewa P. Porebska. The tenth jury member is appointed by the CCCB and does not have a vote.

The winner will be announced at the prize-giving ceremony, which is to be held at the CCCB in June.

Find out more!