YTAA 2018 Winners Are…
The European Commission, the Fundació Mies van der Rohe, the Architects' Council of Europe and the European Association for Architectural Education have announced the winners of the Young Talent Architecture Award 2018.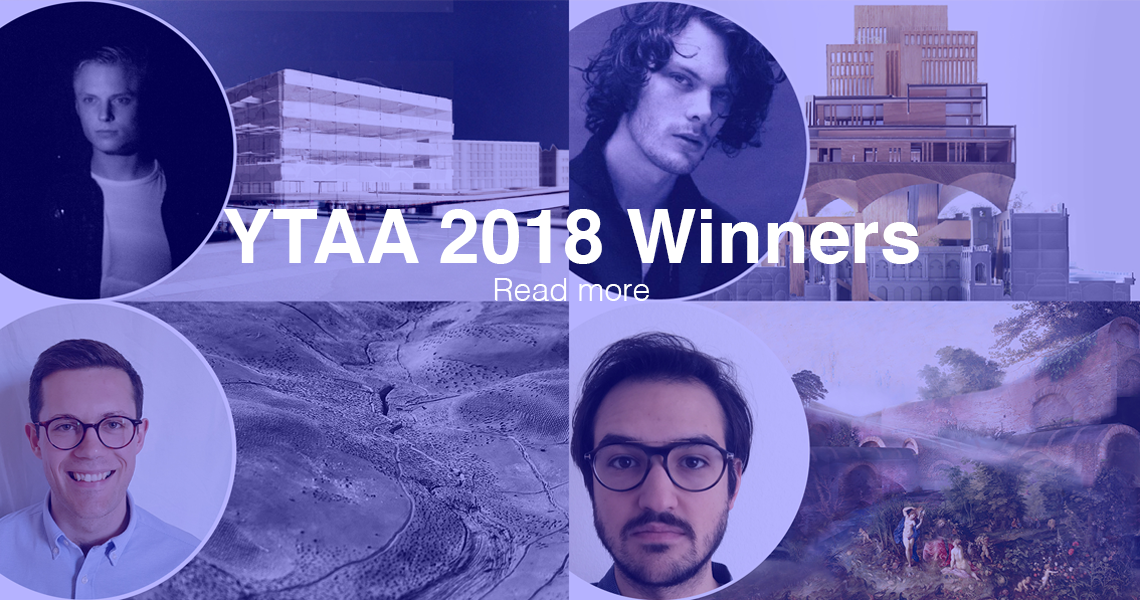 YTAA 2018 Winners Are…
Hendrik Brinkmann (College of Architecture, Media and Design Berlin University of the Arts) with Neue Bau|akademie Berlin - a club for the former & future architecture
Julio Gotor Valcárcel (Madrid School of Architecture Polytechnic University of Madrid) with Perdido (Lost) - P.R.U.S. of Madrid
Matthew Gregorowski (The Cass Faculty of Art Architecture & Design London Metropolitan University) with Deplorable Framework
Loed Stolte (Faculty of Architecture and the Built Environment Delft University of Technology) with The Bank of England: a dialectical project
The Jury highlighted that the four winners are complete thorough works, which bring up a set of questions and enquiries. Each design has a clear kind of position which allows to envisage the kick off of very interesting careers. As also seen in the finalist works, the act of architecture is inherently visionary and each project presents a kind of vision of how one would start to work for the future. The Jury also underlined that the designs have an implicit social and cultural relevance which is materialised according to each personality and the personal arguments on how each author understands architecture and his social environment.
The Awards Ceremony will take place on September 20 at Palazzo Mora in Venice, together with a debate in which the theme of La Biennale di Venezia "Freespace", the main topics of the "European Year of Cultural Heritage" organised by the European Commission and the YTAA works, will be discussed by the YTAA winners, the jury members, the Future Architecture participants and other guests. More.
The exhibition "Young Talent Architecture Award. YTAA 2018" was inaugurated last May 24th at Palazzo Mora and will remain open to the public until November 25th as a Collateral Event of the 16th International Architecture Exhibition of La Biennale di Venezia.