Greenpeace × Arts Thread Competition: Disrupt Black Friday #MakeChangeNow
The competition wants to harness the creativity, knowledge and skills of the global maker movement to drive a lasting change in people's lives. MAKE SMTHNG Week wants to inspire people to use their hidden capabilities, not only as makers, but also as creative activists that can change the world, while simultaneously hacks a mega-moment for consumerism.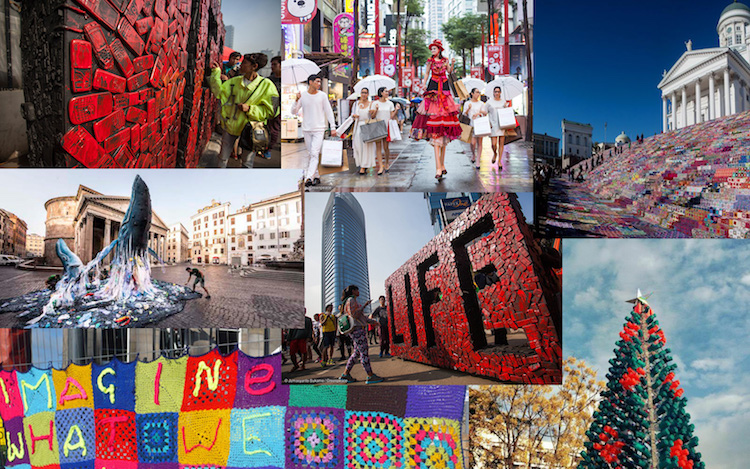 The Greenpeace and Arts Thread competition is open to graduate designers, artists and makers from 2013 onwards from art and design subject resident globally + students studying any art and design subject globally.
Apply with art pieces or public installations / performance pieces made from recycled or waste materials. The applicants should create one design for a public piece and one guerilla adaptation of the idea that people could easily recreate at home, on flashmobs or in their community.
The winner will be promoted by Greenpeace, MAKE SMTHNG and ARTS THREAD internationally and will (depending on location) also work closely with the experienced Greenpeace team to make it bring their designs to life.
Deadline for applications is 3 Oct.