Swim City Exhibition @MAO
OPENING CEREMONY: 1 SEP 2020 at 18.00
Since travelling around the globe has become more difficult in recent months, join us for an online guided tour of the exhibition Swim City, with curator Andreas Ruby. We will also live stream a public discussion on the development potential of city rivers and embankments, with the participation of architects, curators and policy-makers. The programme will be broadcast on MAO Facebook and YouTube channel.
All over the world, people are discovering the rivers, harbours and canals in their own cities as spaces for leisure and socialisation. The exhibition Swim City draws attention to river swimming as a particular contemporary phenomenon in urban space.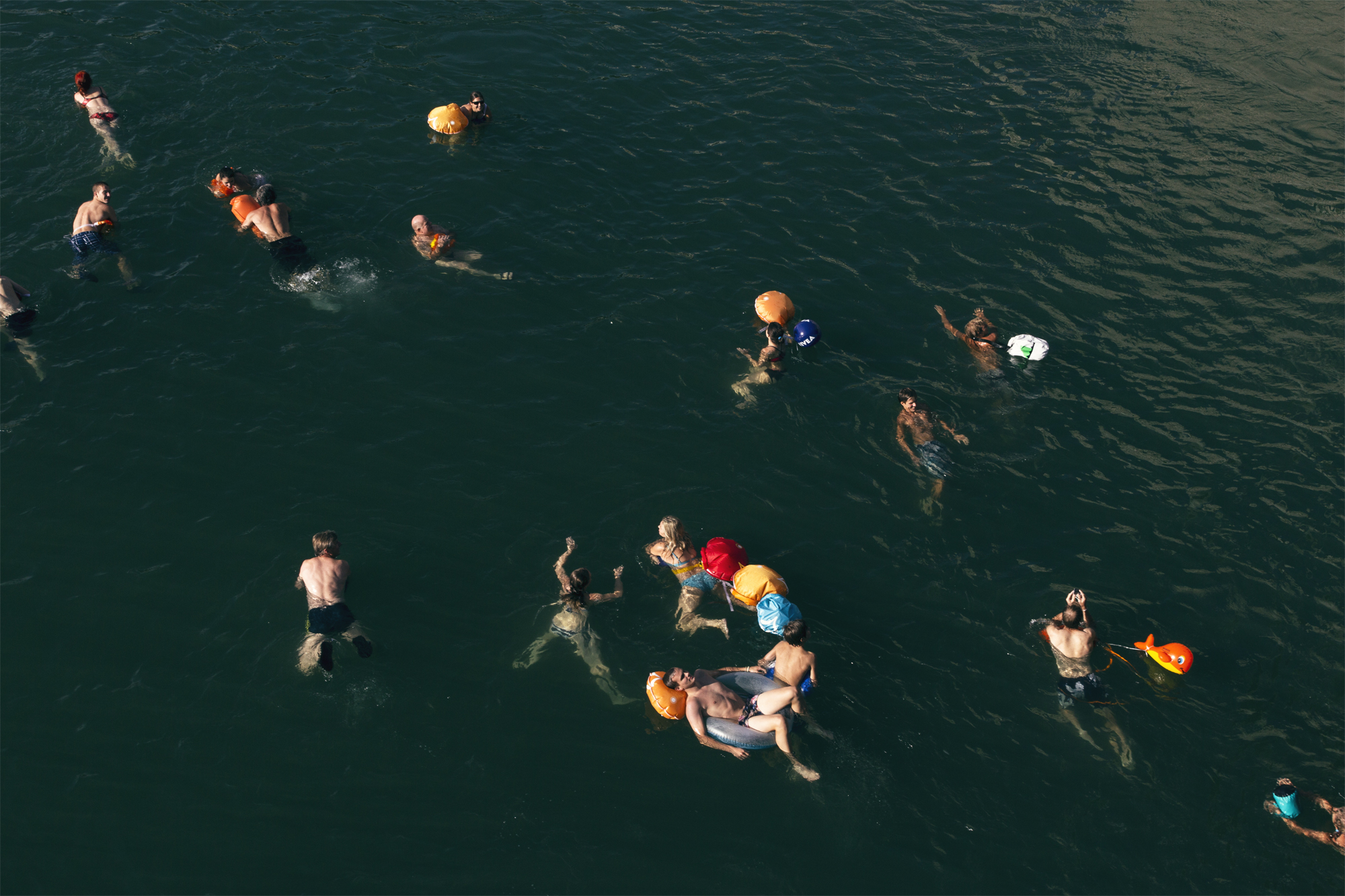 With this exhibition Museum of Architecture and Design, Ljubljana wants to demonstrate the importance of public space. Swim City is an exhibition of S AM Swiss Architecture Museum, curated by Barbara Buser, Andreas Ruby and Yuma Shinohara. On view for the first time in 2019, it draws attention to a particular contemporary phenomenon in urban space: river swimming as a mass movement. The exhibition renders the experience of river swimming tangible, sheds light on its historical development and current manifestation, and also explains its relevance for creating cities worth living in.