PLACEMAKING Workshop: Open Call
Participate in the workshop taking place between 19-21 May curated by Theo Hauben. Deadline for applications is 15 April.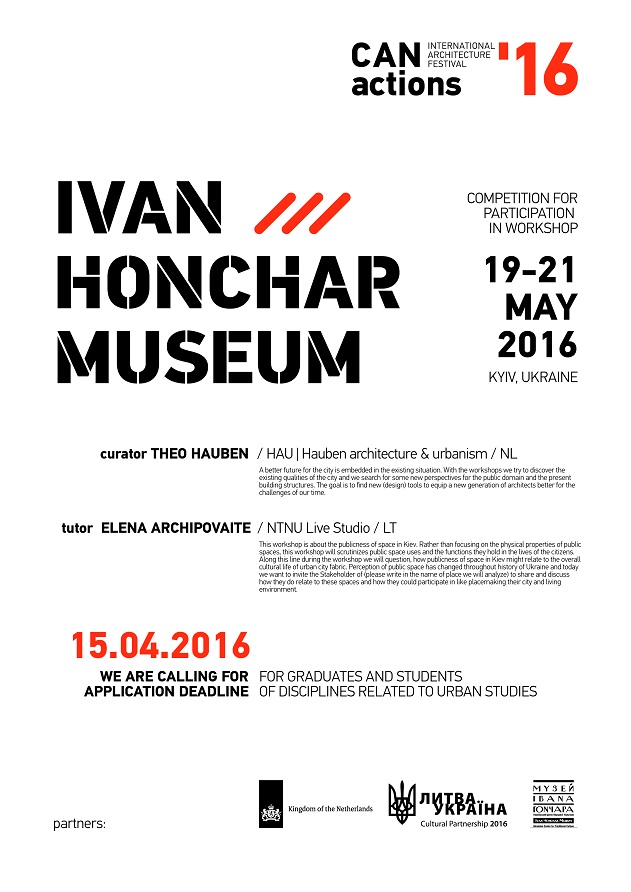 The goal of the workshop is the rethinking of a public space in general and at the proposed site – the yard of the Ivan Honchar Museum, the museum itself and the adjacent to it territories.
What is the public space? What should be the public space? Here are the key questions for the participants of the workshop. Competition is open to graduates and students of disciplines related to architecture and urban planning.
The workshop will be held at IVAN HONCHAR Museum and curated by Theo Hauben, Hauben architecture & urbanism. Apply now.

More info.