Terra nU(b)llius
Question possibilities of existing public space, re-valorise cultural heritage! Sonja Jankov explored a peculiar place on the island in Adriatic Sea. Check out the photo series!
The series focus on San Pietro/Luigi Razza/Ubli settlement at island Lastovo in (Croatia), built in 1936 alongside the fish factory established in 1931 and later destroyed in 1974. They tend to represent abundance of space that characterises only Ubli among all urban structures at the island, as example of rationalist urban planning, placing this "empty" space as metaphor of the void in meaning of this cultural-historical unity. Since the island is the furthest one from the Croatian coast, its history and present have been evolving in a specific way.
Initiated within Mussolini's urban planning project for industrialisation/population of provinces, Ubli was/is associated partly with the Fascist regime that conceptualised it, since Lastovo belonged to Italy. After WWII, the island was in a way no man's territory (terra nullius), before the Yugoslav troops arrived, later to be associated with Yugoslav National Army (JNA) that built newer segments of Ubli.
The positive aspects of Ubli have been overlooked since the middle 1990s, despite being known for archeologic sites and the fact that it is the only port of the island. The residential part of this small modernist city is characterised by single and two-family houses, each being surrounded by the garden, while the entire town is surrounded by nature park. Its capacity is almost 1/8 of total island's population, but it is practically neglected and underused. Summer cinema, restaurant, school, post office and shops are not active any longer, although Ubli is the first impression of the island. Nowadays, it is a part of ATRIUM - Architecture of Totalitarian Regimes of the XX Century in Urban Management that links towns with exquisite examples of architecture and urban planning from XX Century that have been built in regime periods into the culture route.
The photo-series was produced within residency programme (6-18/6/2016) initiated and organised by Mariana Bucat (architect, researcher) and Ivana Marčeta Frlan (Association for Affirmation of Culture and Art Dobre Dobričević), by purpose of including interdisciplinary approach in revalorising, protecting and activating Ubli. The local initiative is "seeking to increase different activities: regular cinema program, concerts in different public spaces, art residency, etc. primarily for its inhabitants and also for their guests – tourists, since tourism is an important economic factor on the island." As organisers noted within the open call, "compared to four other settlements on the island, Ubli have no new buildings, businesses that operated have been shut down and opened elsewhere despite the fact that Ubli have a surplus of built space." The reason behind the residency was to reanimate Ubli as the only island's port where ferries, catamarans and hydroplanes dock, which is recognised as a major advantage and a potential of people that could be stopped and retained.
Photos: Sonja Jankov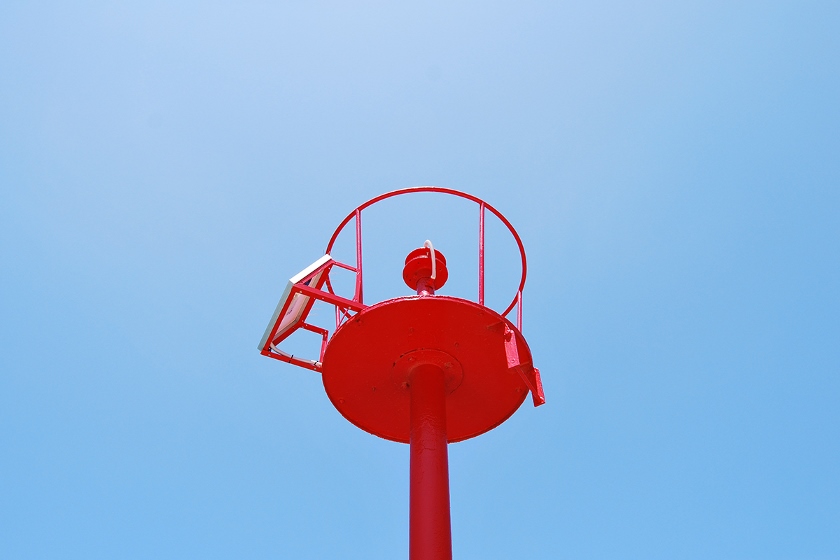 The first object seen when approaching Ubli from the sea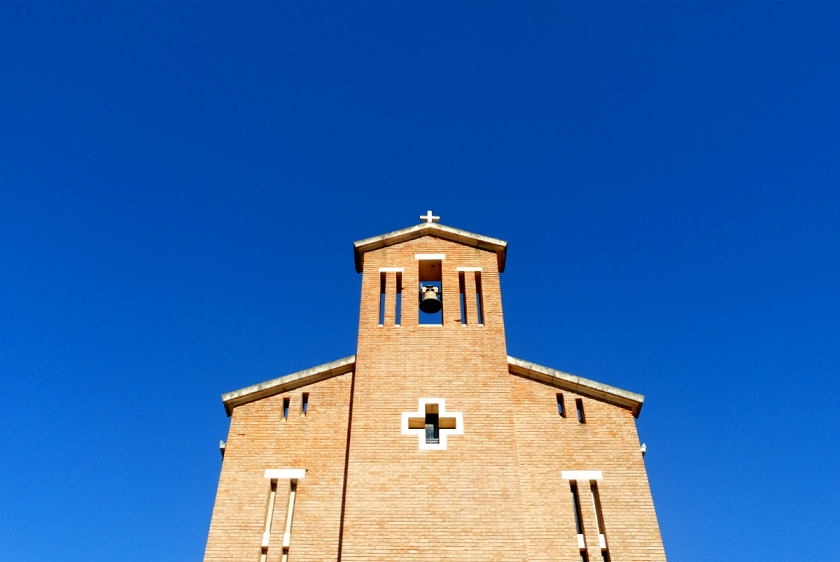 New St Peter's church, 1936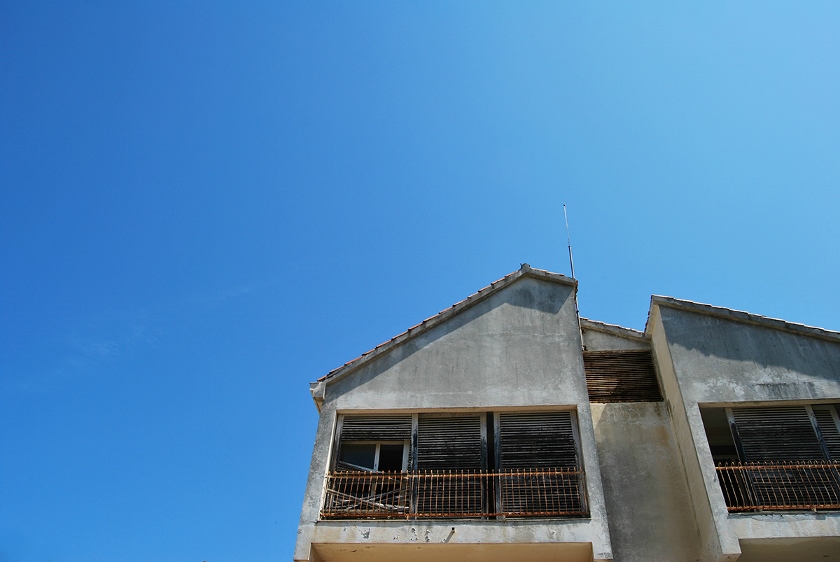 Army hotel built in place of canteen demolished in 1974. The hotel is now devastated, but nevertheless has latent capacity for new contents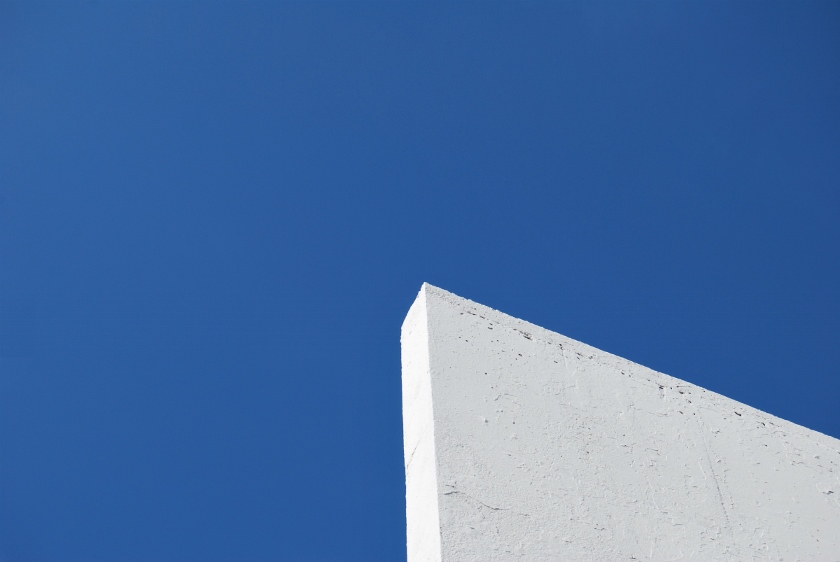 Summer cinema (Ublinale) beside the hotel, built in place of one that was used only by the army.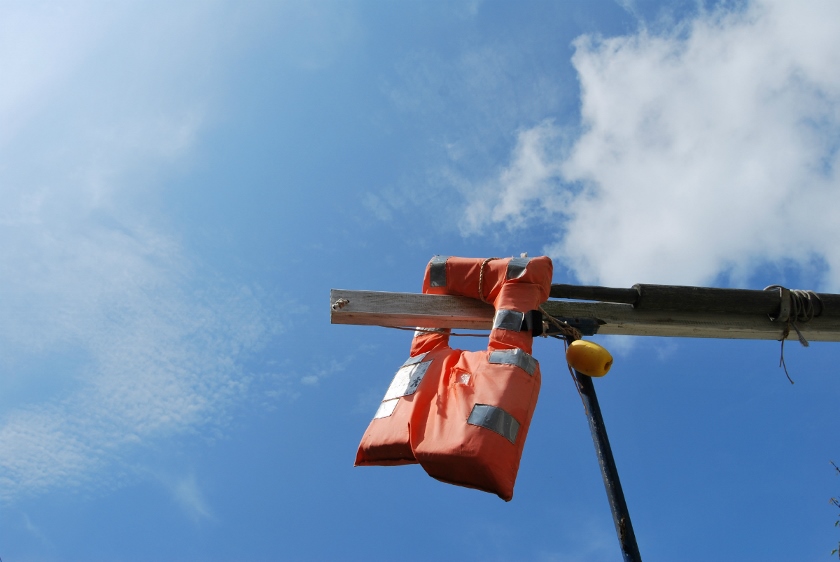 Sight in front of standardized single-family house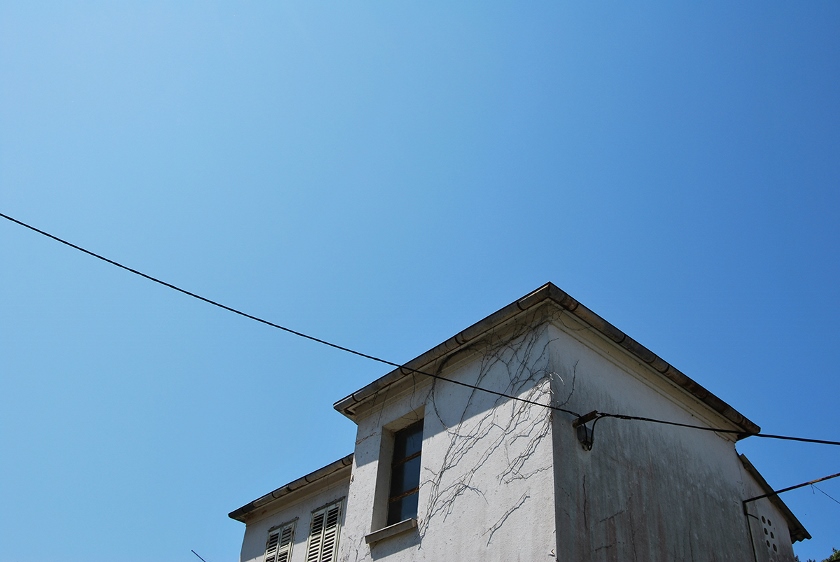 Standardized single-family house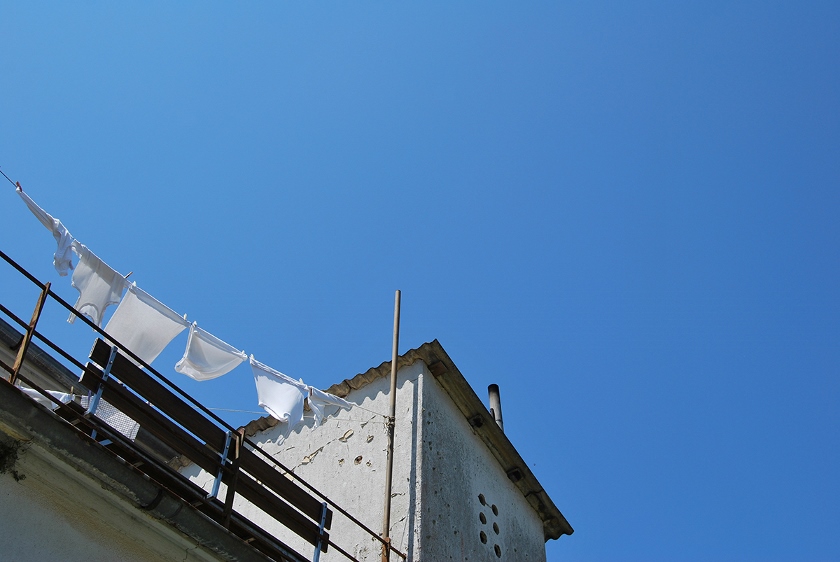 Standardized two-family apartment house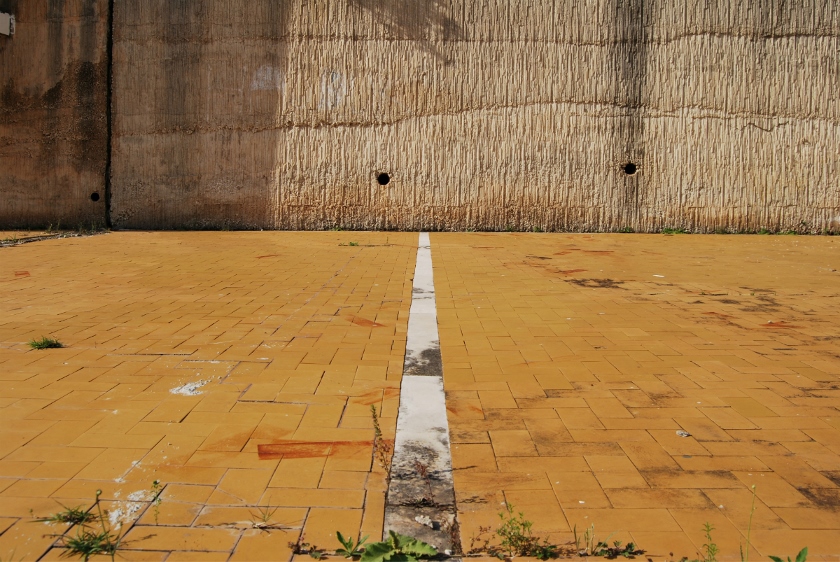 The back side of the hotel, ground under the Ublinale screen. Tiles were shipped to the island, as the rest of modern construction materials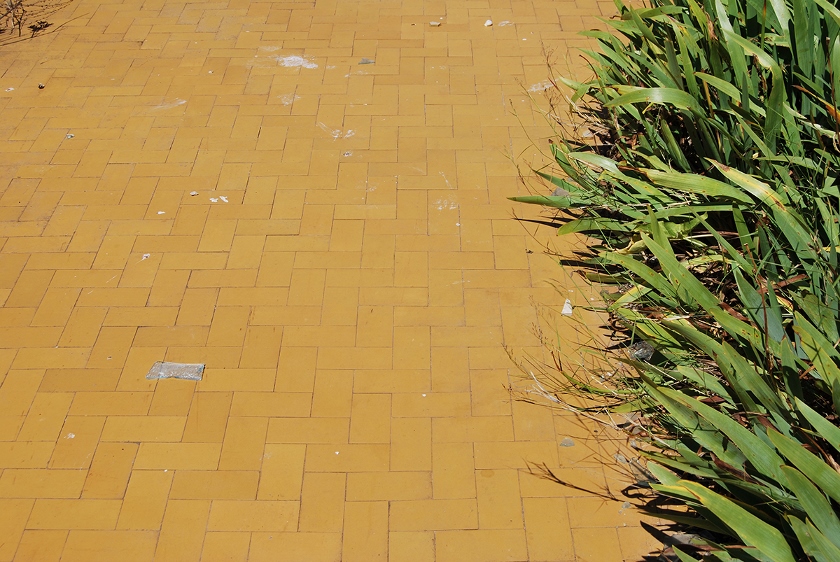 Terrace beside the entrance to the hotel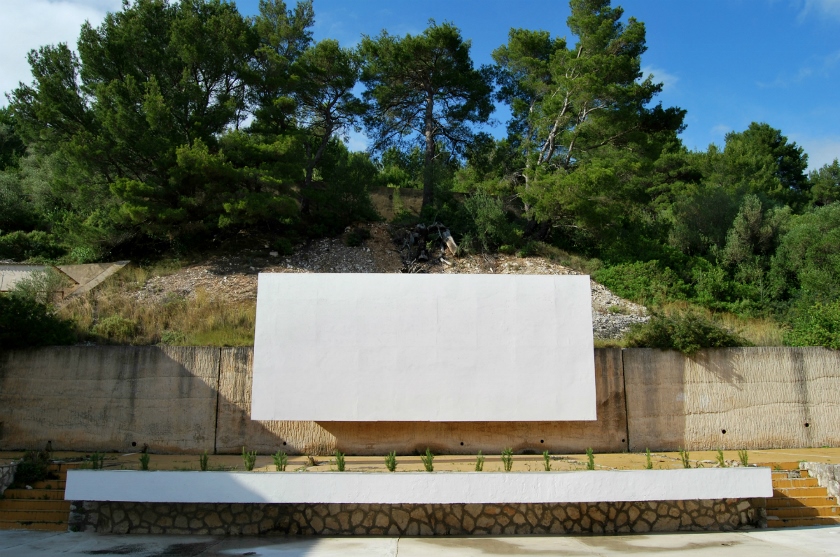 Ublinale screen