30 Concepts Chosen!
Forecast platform has announced the authors of concepts chosen to work with accomplished mentors toward bringing their projects to fruition.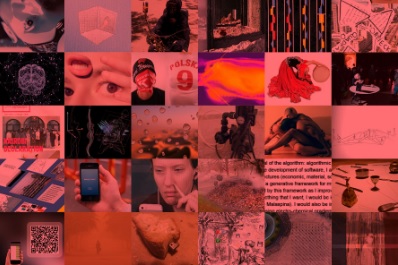 Over the past few weeks, the six mentors have chosen a total of 30 project ideas out of more than 450 applications from around the world. The authors of 30 project ideas will be discussing and presenting their concepts to the public at the Forecast Forum, taking place at the Haus der Kulturen der Welt from March 31 to April 1, 2017.
Here is the list per mentor:
Hou Hanru (FR): Jesi Khadivi (US), Annika Kuhlmann (DE), Renan Laru-an (PHL), Mika Savela (FI), Tsao Yidi (CN)
Heather Martin (GB): Michel Erler (DE), Flora Miranda (AT), Ricardo O'Nascimento (BR/IT), Jaime Patarroyo (CO)
Bjørn Melhus (DE/NO): Joshua Kagimu (UG), Liliana Piskorska (PL), Anna Sobczak (DE/PL), Julia Sokolnicka (PL), Beny Wagner (DE/US/IL), Hui Ye (CN)
Philippe Rahm (CH): Marina Andronescu (FR), Mathieu Bujnowskyj (FR), Nichola Czyz (GB), Sebastian Haug (DE), Carlos Ramírez-Pantanella (ES)
Richard Siegal (US): Joël Detiege (US), Tara Catherine Pandeya (US), Kevin Simmonds (US), Ania Soliman (US/PL/EG), Isaac Chong Wai (CN)
Jennifer Walshe (IE): Stephen Kwok (US), Stefan Maier (CA), Scott McLaughlin (IE), Maya Shenfeld (IL), Lisa Tuyala (DE)
More at Forecast.