Forecast: Tandems Announced
After the sucessful project presentations at Forecast Forum at the end of March, Forecast has announced the 6 concepts and their authors selected for further development under the guidance of 6 mentors.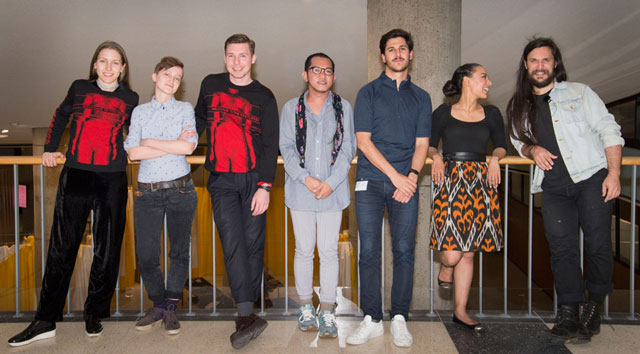 Photos: Kerstin Schomburg/Forecast
The selected concepts, authors and their mentors for the next six months are:
The Artist and the Social Dreamer by Renan Laru-an and mentor Hou Hanru
Public Displays of Affection by Liliana Piskorska and mentor Bjørn Melhus
Fullspectrum Furniture by Mathieu Bujnowskyj and mentor Philippe Rahm
Raqsistan: A Cartography of the Body by Tara Catherine Pandeya and mentor Richard Siegal
Incompossibles: Speculative Thought and Algorithmic Architecture by Stefan Maier and mentor Jennifer Walshe
Knitting Virtual Luxuries by Flora Miranda and mentor Max Wolf
The results of the process will be presented in October at Forecast Festival at HKW. You can follow the work progress on Forecast Platform website.