Call for Participants: Retrofit for Purpose – Boro and Ramiz
8–9 JUL - The KAF workshop with Dimitris Groz and Fani Kostourou taking place in Prishtina will develop further and 'render' some of the crowdsourced ideas on reactivating activate the modern ruin of Boro and Ramiz. Application deadline is 30 Jun!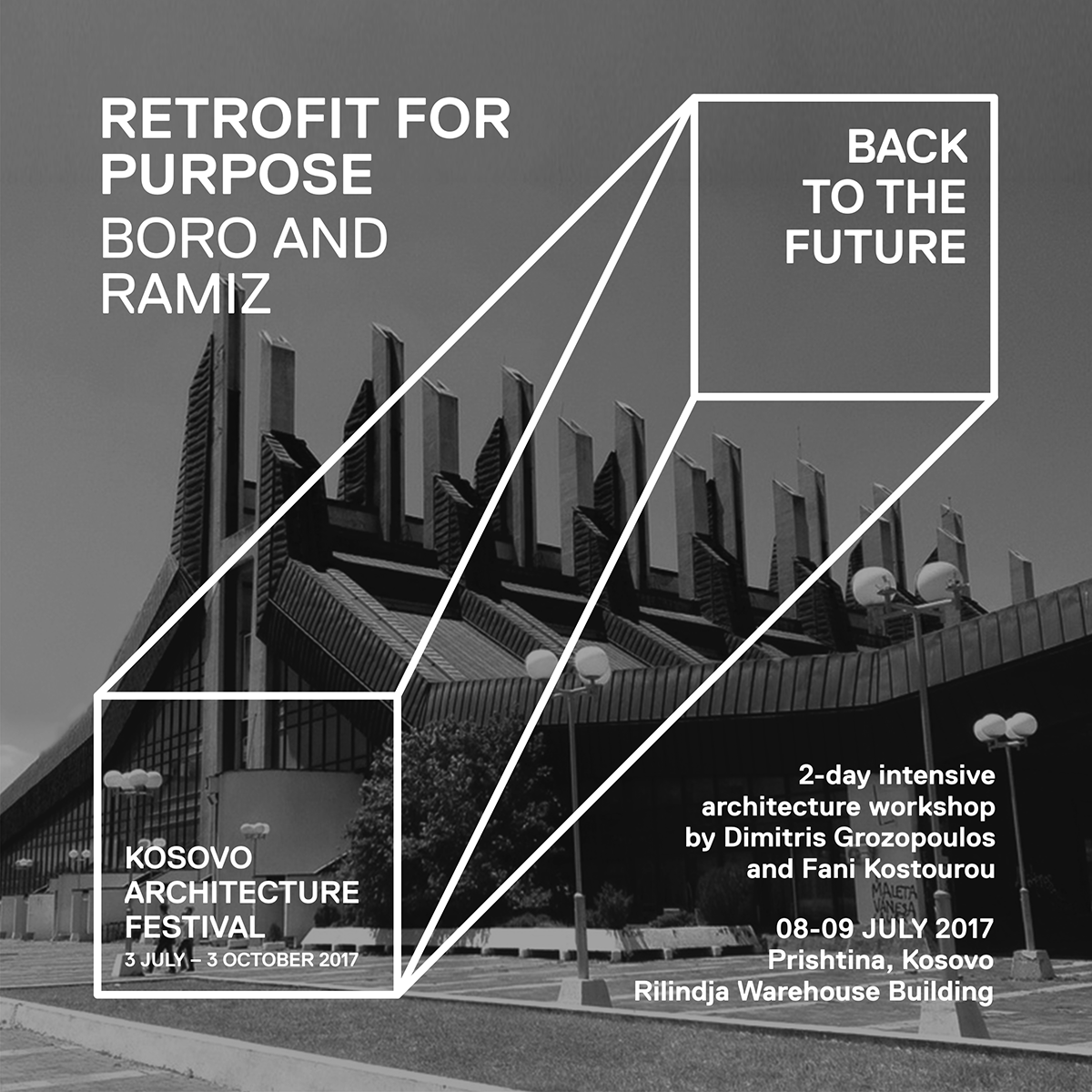 This discussion platform was established for crowdsourcing ideas from interested parties. Local groups and individuals interested to be part of the discussion about the future of Palace of Youth and Sports will have the opportunity to express their views and debate other people's suggestions.
In the second stage, the workshop participants will be invited to respond, develop further and 'render' some of the crowdsourced ideas. Through visual representations, line drawings and physical models, the participants will explore a series of already generated ideas regarding how to activate Boro and Ramiz.
The objective of both the crowdsourcing and the workshop outcome is to propose a new dynamic urban node on the site of Boro and Ramiz and ensure that a building of such architectural and cultural value will remain fit not only for its purpose as a mixed-use development and symbol of societal unity, but also for the people and the city.
For participating, send your CV to: media@prishtinaarchitectureweek.com noting "boro ramizi workshop" in the subject line till the 30th of June.