Anja Humljan: Architecture is Human
Future Architecture Festival
27 Aug 2017
Sunday 24 September 2017 at 10.00
Ljubljana city centre
participatory sensory-oriented workshop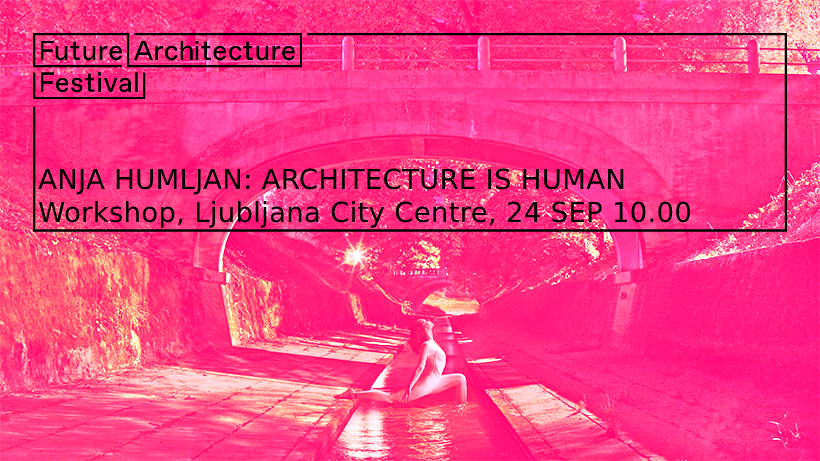 At this 4-hour workshop by Anja Humljan you will use your senses and mindful meditation in motion to experience a whole new world of architecture.Touch is the foundation of our senses. By manipulating, inhaling, listening, and tasting we will uncover the sensual side of architecture, which we all too easily overlook. With a little practice mindful meditation can elevate your concentration, help elucidate your thoughts, and give you a richer experience of space. All of this serves to inform innovative approaches to architecture and design.
Coordinated by Copenhagen Architecture Festival
Tutor: Anja Humljan (The Urban Yoga), guide: Natalija Lapajne, curator MAO
Free admission.
Take part and apply at izobrazevanje@mao.si.
More on Future Architecture Festival.