Symbiocene
Future Architecture Festival
28 Aug 2017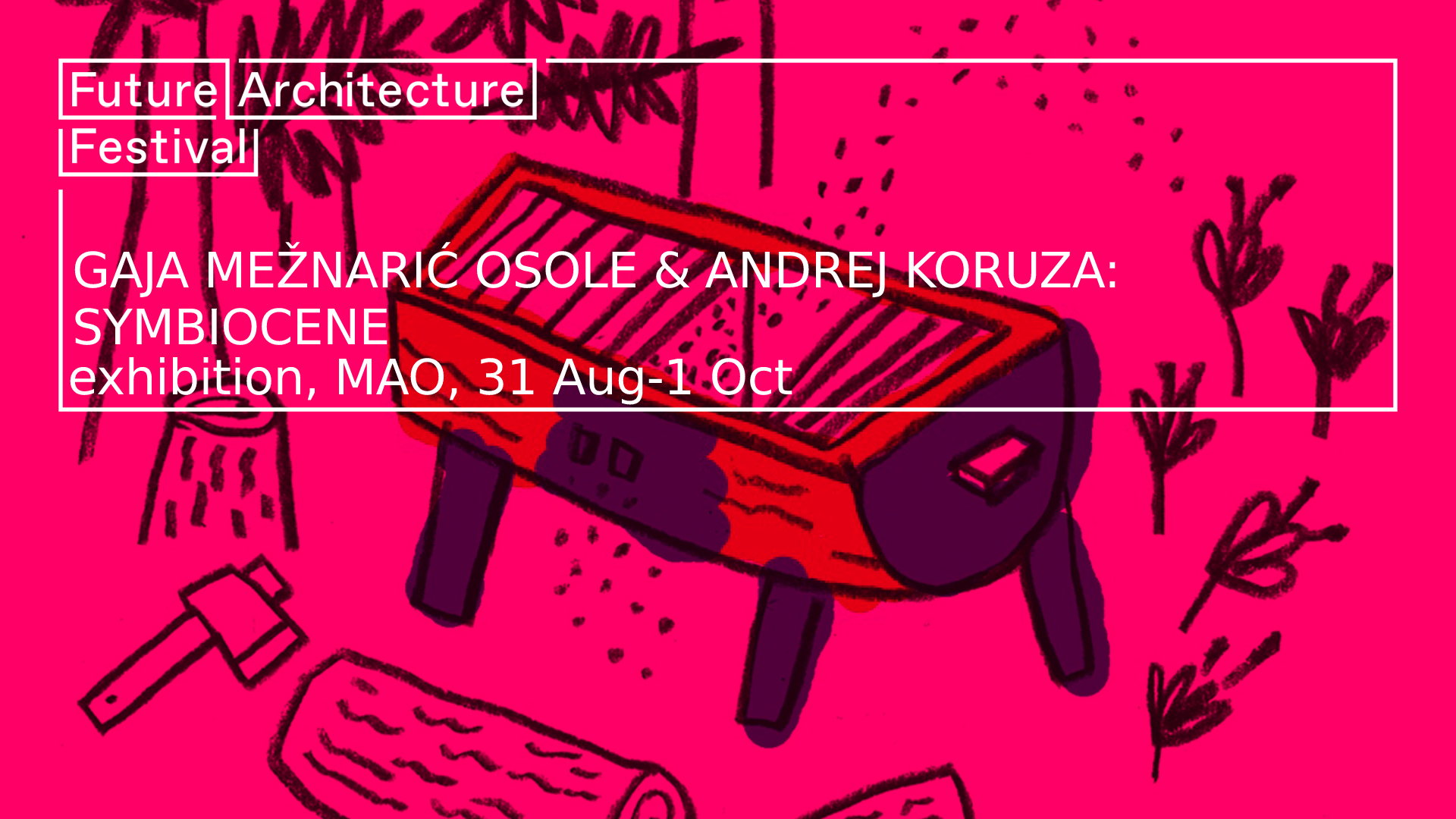 Discovering new landscapes of coexistence
Symbiocene is a nomadic platform set up to challenge our design abilities and sensibilities, to experiment and produce work that works outside and beyond the anthropocentric and capitalist production of our everyday realities. Continuously evolving, it aims to explore the potentials of interspecies collaborations and look for ways to design symbiotic ecosystems within the contexts in which they operate.
The platform is currently composed of two active units. Both engage with the problem of dominant invasive plants as a revealing symptom of human agency within globalised capitalist societies. The abundance and constructed value of the invasive Tree of Heaven gave rise to an opportunity to design a series of wooden beehives currently located amongst the greenery of the museum's park. This way the synergies created between human and more-than-human actors (bees, humans & invasive plants) serve as a showcase for the transforming of competitive relations into symbiotic ones.
Given the production space, the author's choice was to mobilise the museum's attic and build a temporary studio as both a shelter and means for knowledge production and exchange. The working unit is constructed of the invasive plant's biomass, which reveals the processing of the raw plant material into various end products. Once the exhibition closes the authors will fundraise the functional showpieces in order to support continued work on the project. By developing and crowdfunding the project, organising talks and guided tours, and taking care of the bees, plants and each other, the constructed spaces "exhibit" the potential of a fully-realised multispecies community economies within a local cultural institution.
Destructive actions towards the newly introduced species call us to reflect on how we understand and treat "others" and to expand our awareness of the still-unrecognized connections in our living ecosystems.
Authors: Gaja Mežnarić Osole in Andrej Koruza
Partners: Tisa d.o.o., Beekeeper William Blomstedt, Department of Wood Science and Technology, Biotechnical faculty, University of Ljubljana
The project is co-financed by the City of Ljubljana.
The exhibition is part of MAO "Project space" programme. The programme is composed of smaller, shorter-run exhibitions chosen on an annual open call basis and which take place in the west wing of the Fužine castle. The exhibitions are co-produced together with partners and follow the criteria for uniformity of heritage in the fields of architecture, design and photography.
The exhibition is part of BIO 25 Associated projects & Future Architecture Festival.