Urban Talk 4 / Global - Local Challenges in Architecture
#Lecture Series
BINA Belgrade International Architecture Week, Belgrade, RS
Deli Hub, Niš, RS / ONLINE
Join the online event here!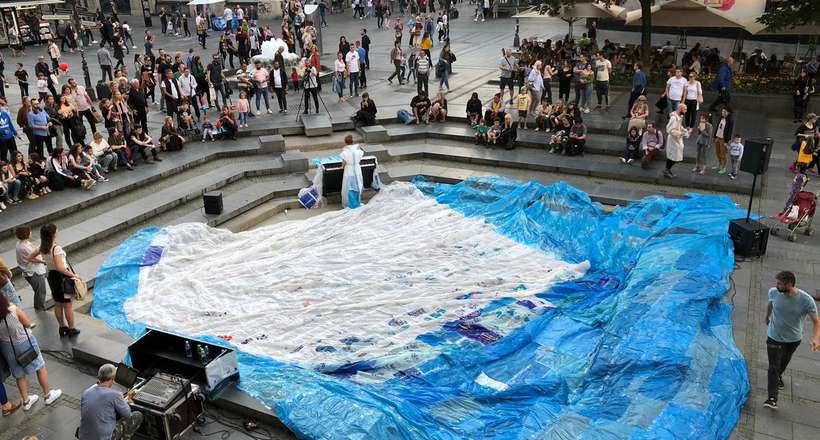 © 2019 BINA: Performance - Plastic has no frontiers, Basurama and Ida-Marie Corell
The topic is addressing the problem of climate change and other global environmental issues. How architects and individuals within architecture and related built environment professions taking action to address the twin crises of climate and ecological breakdown.
The discussion will be in line with the aims of the ACAN network, addressing topics of decarbonization, ecological regeneration and cultural transformation.
PARTICIPANTS
Future Architecture Fellows:
Architects Climate Action Network (ACAN), London / UK
with
Vojislav Kevrešan, IsoBillboard, Niš / RS
Hadži Ivan Redi, Niš / RS
For more Urban Talk events check out the Urban Talks calendar.
Related