Nights of Architecture NA x FA
#Talks
Days of Architecture, Sarajevo, BA
Sarajevo, BA / ONLINE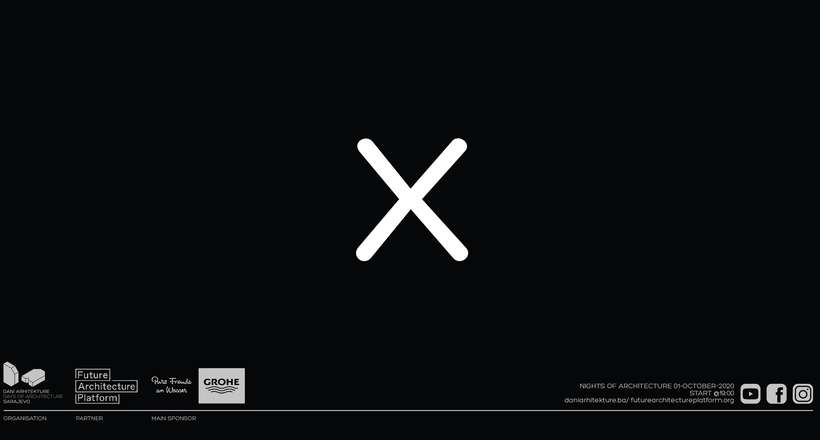 Nights of Architecture (NA) represent a group of events organized throughout the year by Days of Architecture team. NA are used as a tool to raise questions and initiate discussion in the fields of architecture, design, urbanism, art and spatial planning.

In 2020 we are exploring the cross-section between architecture and film. Can we use new media to bring up and show current issues in the field of architecture along with trying to provide simple answers to paradoxical questions? We are interested in exploring what is happening behind the scenes, the process itself, the stories, and the questions at the core of the design process. In March we hosted film director Daniel Schwartz with 'Francis Kéré: An Architect Between' and in June Urban-Think Tank with their 'Torre David'. This time we want to present the Future Architecture Fellows, Mies.TV to Sarajevo. The audience will have a chance to see two movies: 'Why does beauty matter?' and 'The becoming of an architect'. The event will expand into a discussion between representatives of each organization- Milan Dinevski, Future Architecture Platform x Arian Lehner, Mies.TV x Jasmin Sirčo, Days of Architecture.

Join us on 1 October virtually anywhere in the world or in-person (limited number) in Sarajevo. We start at 19:00. To find more information and a link for the event check our Facebook page dani.arhitekture.
The live stream of the event will be on display in the Future Architecture Lounge Room!

Related