Invisible Perspective: Women in the Space of Architecture
#Workshops
Museum of Architecture in Wrocław, Wroclaw, PL
Wroclaw, Poland
To raise awareness and highlight the significance of women's role on the both sides of architectural barricade, Muzeum Architektury we Wroclawiu will organize a series of meetings and workshops focusing on women in the architecture space as active architects and designers, researchers and theoreticians and users of architecture.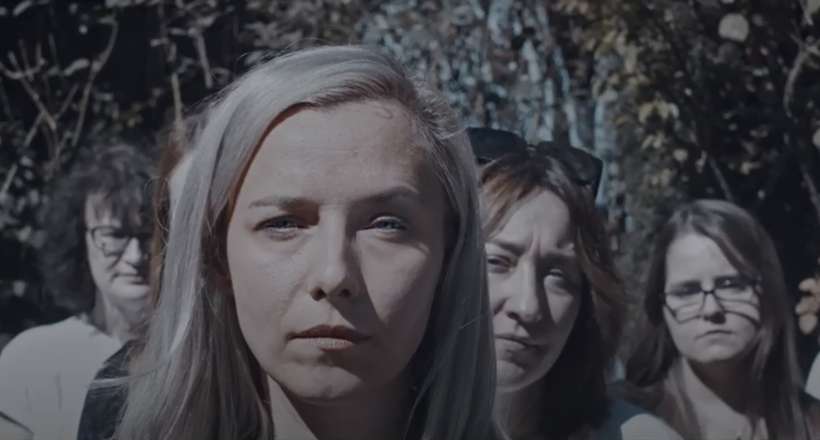 In October 2020, thousands of women took the streets of Polish cities to protest against the limitations on their rights. The most important arteries were occupied by protestors: marching, walking, shouting, and dancing. The mass takeover of the streets allowed them to seize space, to be seen and heard. The city became a space for resistance and expression of anger, a sense of community and power. More than 60,000 protesters passed through the streets of Wroclaw.
For a while the voice of women was heard, their presence visible and tangible. The protests, in their various forms, are still going on.
Meanwhile, the taming of the city takes place every day, we face the space that is not always friendly, we choose roads, paths, and tracks, ways of moving and using the existing space - this is our everyday life. Is the city ours, or is it for us, women?
Last year in the center of Wroclaw, in the vicinity of the Museum of Architecture, a green "square of Wrocławwomen" was inaugurated, which is to be a tribute to "outstanding women associated with our city". Do the city female residents need a square named after them?
"Square of Wroclaw women" - a place dedicated to an unspecified group of women will become a symbolic and real space for a conversation about the real presence of women in the city - a forum for discussion and storytelling about the individual and collective experience and perception of urban space.
To participate in workshops, debates, and research activities we will invite female citizens of Wroclaw, with whom, together with urban activists, artists, and designers, we will work on creating a map of Wroclaw drawn and told from the perspective of women - defining and verbalizing experiences, feelings, and needs related to urban space.
The research will cover two main aspects of women's functioning in space:
• physical presence/absence (body in city space, experiences and feelings) - personal experiences will add up to a larger map of collective experience and become the starting point for the changes postulated;
• symbolic presence/absence, including street and square names, places dedicated to specific women, and monuments, providing a sense of identification, meaning, and empowerment (proposals for new matrons and ways to mark women's presence);
Materials, experiences and stories collected during the six-week workshop will be made available on the project website in the form of a map and audio and video recordings.
Enter ROOM 27
Enter ROOM F_WALKS
Enter ROOM The caring city
Related