Young Talent Architecture Award 2020
#Festival
Fundació Mies van der Rohe, Barcelona, ES
La Biennale di Venezia / ONLINE
Young Talent Architecture Award 2020, collateral event of La Biennale di Venezia.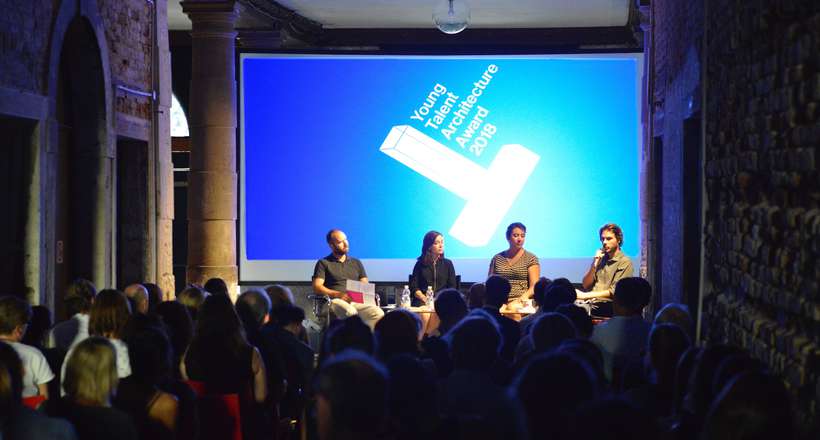 The Young Talent Architecture Award (YTAA) aims to support the talent of recently graduated architects, urban planners, and landscape architects who will be responsible for transforming our environment in the future. YTAA emerged from curiosity about and interest in the initial stages in these students' development and a desire to support their talent as they enter the professional world. YTAA was launched in 2016 and is open to all European architecture schools. In 2018, schools from China and South Korea were invited to participate as guest countries. In 2020, an independent edition was first organised with the four European Union Strategic Partners in Asia (China, India, Japan, and South Korea), aiming to promote exchange and cooperation with their YTAA counterparts in Europe and the 2020 guest countries (Brazil, Chile, and Mexico).
YTAA has thus become a platform to exchange knowledge on how we all learn architecture, and the exhibition and debate speaks to how education in architecture can be undertaken together. The participation of some of the YTAA winners in the Future Architecture Platform is a way to strengthen this support and this exchange. The winners and jury members will meet in Venice to debate on "Educating together" and Carlos Higinio Esteban and Arturo Romero (Madrid & Freiburg), authors of 'Neighbourhood Unit. Building community identities' will make a short film with the points of view of the participants.
All the events will be streamed online (Fundació Mies van der Rohe Chanel).
Future Architecture Platform communication campaigns. Stories posted in Fundació Mies van
der Rohe Instagram chanel.

Enter ROOM 9
Related