Gothenburg City Triennial 2021
#Lecture Series, Exhibition, Workshops, Festival
Gothenburg City Triennial, Gothenburg, SE
Gothenburg (Sweden) and online
Gothenburg City Triennial is a platform for discussing and jointly creating a city. A forum for discussion and debates concerning the most urgent city development issues in which both industry and the general public are invited to contribute. Together, we are exploring new ways of using, giving and creating space in the conversation about the city.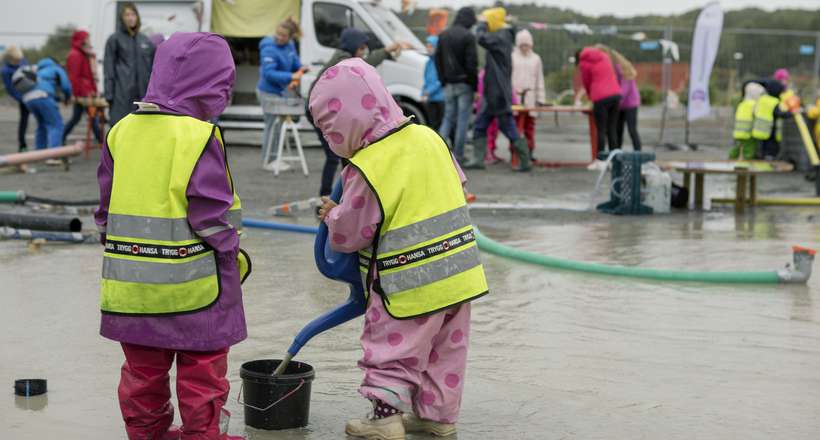 In 2021 the Triennial will be divided into two parts where the first one, in June, is focusing on the 400-year celebration of Gothenburg City. The program includes, amongst other, the release of a new architecture guide of Gothenburg, an outdoor photo exhibition, online lectures, city walks and school programs.
The second part of the Triennial takes place in September, focusing on different themes connected to Public Space. The program is built around the five chosen projects of the City Triennial Open call 2021 and creatives from Future Architecture. The event will be a hybrid event taking place both online and at Röhsska Museum of Design and Craft in Gothenburg.
The Future Architecture Creatives Cocinas Alterinas work with projects dealing with kitchens as spaces of care, resilience and resistance. The ongoing pandemic has led to isolation and bodily distance, which triggered them to explore how we can open up the kitchen's spatial boundaries through digital mediums to (re-)connect with each other. During the Triennial the team will invite the participants to a digital, hybrid, and site-specific intervention in order to reclaim the modular kitchen anew.
The chosen projects from the City Triennial Open call 2021 are: The architect collective Frame Colectivo from Portugal, visual artist Amy Boulton from the UK and Kulturlabbet, Ljudverket and "The children decide" (HDK-Valand) from Sweden. The five projects examine different aspects of public space, exploring the relationship between bodies and the built environment, history writing, representation & visibility, city sounds and children's rights.
The complete program and contact information can be found here.
Enter ROOM Cocinas Alterinas
Related