No Future - Building the Present
#Lecture Series
Oris - House of Architecture, Zagreb, HR
Kralja Držislava 3, Zagreb, Croatia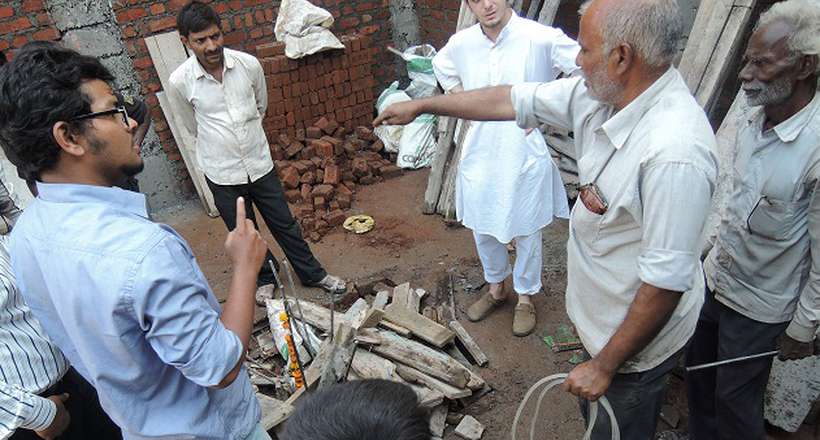 "Nostalgia and speculation often accompany our gaze into the past and the future, mainly because these temporal dimensions don't look back at us. To look at the present however is a different matter. It confronts us here and now and makes us take choices that have real consequences. For this reason perhaps the present, and building with the present is not something we see very often as a moment of reflection in discussions on architecture. In fact, in architecture, the future is both messianic - buildings are infused with the promise of change, - and full of fantasies.
However, the notion of the future itself seems to now have become redundant. We seem to have lost the future somewhere in the twentieth century. We are only left with an avenir. L'avenir is what comes to us - as opposed to the future, which we were foolishly projecting. The externalities we produced and ignored in the process are now overwhelming us.
Anticipating what comes next, requires no less creativity and foresight than drawing the future on a blank page. Our practice embraces the present – regardless of how screwed up it is – with a mix of enthusiasm and pragmatism.
Instead of inventing the 'city of the future' (smart or otherwise) from an academic research lab or an architects' studio, we take the existing city as our starting point. We build by connecting one's own expertise with the knowledge of actors who are rooted in their daily lives. We engage with the present as it exists and the actors as they behave."
urbz (Matias Echanove, Jai Bhadgaonkar, Ketaki Tare, Bharat Gangurde) is an experimental platform for the production and diffusion of information on cities and neighbourhoods. It organizes collaborative workshops bringing together residents, artists, architects, urbanists and activists. More on the lecture.
Embracing design and theoretical reflection, research of historical precedents and creating contemporary history, the Future Architecture lecture series positions itself in relation to the past by suggesting what the future should/could look like. The series stands at the intersection of building practice, diverse architectural viewpoints, and global and local contexts. Most importantly, Future Architecture enables the expression of nuanced image of the global state of architecture spoken through the voices of international emerging authors.
Read selected idea.