Housing the Human Festival
#Prototyping
Forecast, Berlin, DE
Berlin, DE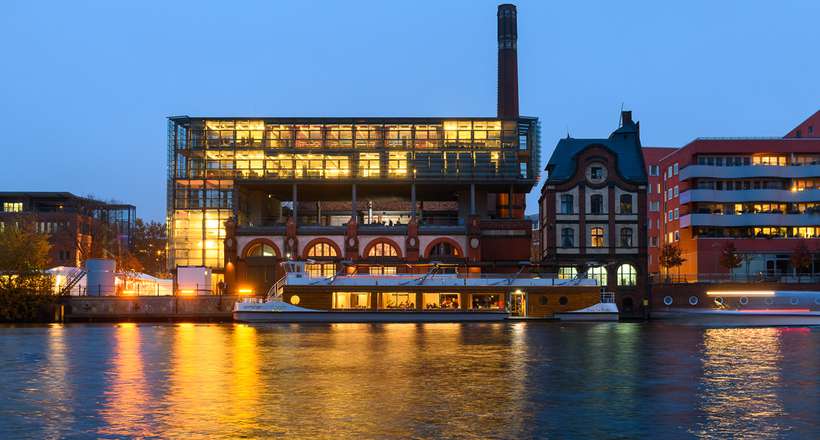 Forecast platform has invited the Urban Works Agency (UWA), a transdisciplinary research collective based at the California College of the Arts in San Francisco, to participate in our festival called Housing the Human in October 2019. The three-day event will put future forms of coexistence up for discussion, conveying them through tangible prototypes—be it in the form of mock-ups, multimedia formats, or interactive installations. When elaborating the restricted call concept for the current Future Architecture Platform, Forecast intended to work on a practice that was apt to test and establish impactful forms of exchange, while persistently transgressing restrictive boundaries between digital, physical, and biological technologies. The working title Human Prototype was chosen to express an endeavor that we hope to experience as playful and effective at the same time.
The proposed exhibition concept by UWA aims "to imagine new spaces and test tools that enable a more enlightened form of self-governance. (…) At a moment when people feel increasingly disconnected from governments and corporations at the top, we ask: how can power reify through alternative forms of self-governance? A Seat at the Table presents a series of design research projects that examine the construction of tools for decision-making over two realms—the domestic household and the city. (…) Through participatory exercises, the work invites us to question: How can power be re-imagined through alternate forms of self-governance? Who has access to power, and how might we shift the existing paradigm?"
For the Housing the Human festival, Urban Works Agency will stage a performative game at Radialsystem that activates themes from the five Housing the Human projects. Visitors will join teams led by interdisciplinary decision-makers to strategize and play out possible futures around human coexistence. The original concept A Seat at the Table will be therefore further developed and brought into a highly interactive form of the exhibition. The decision-makers mentioned will involve politicians, CEOs, strategy consultants, etc.
Related