Terra X - ∞ Archive of the Future
#Exhibition
25 Oct 2019 - 12 Jan 2020
Opening event: 25 Oct 2019, 18.00
Museum of Architecture in Wrocław, Wroclaw, PL
Bernardyńska 5, 50-156 Wrocław, Poland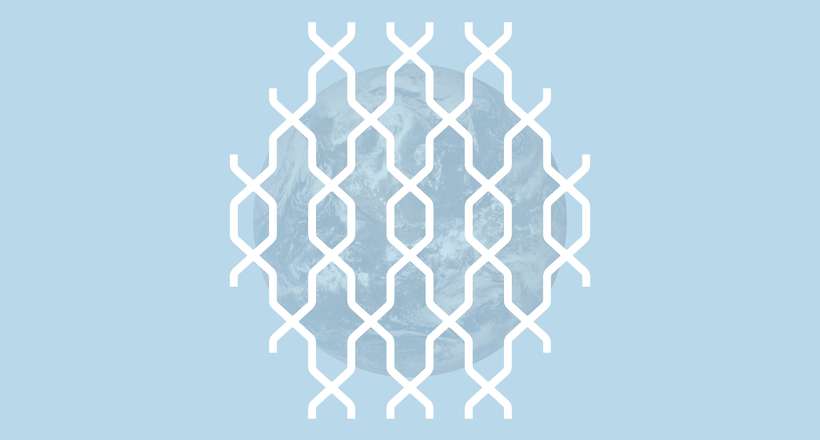 "The future is dark, which is the best thing the future can be, I think."
Virginia Woolf
It happened away from the great city centers, far from the rich Western countries struggling with the aftermath of the oil crisis, which threatened the pleasant status quo of the post-war prosperity. The twilight of the great visionaries was on the decline when once again it turned out that the defective order needed new visions. It happened in provincial Wroclaw, in which an unknown (at least by the general public) architect by education, and everything but an architect by conviction - Stefan Müller, was horrified by the Polish edition of the elaborate report developed at the request of the elite Roman Club. The conclusions of complicated analyzes of the consumption growth in relation to the increasing number of Earth inhabitants and the exhausting natural resources written in The Limits of Growth clearly showed that civilization in its current form is surely going to self-destruct. In the same year (1973), Müller began to create the Terra-X concept. The scenario developed by Müller assumed that we should leave Earth and, at least partially. elevate our Living Habitat among the clouds, giving rise to a new era. This was supposed to be a breakthrough comparable with the first humanoids descending from the trees. On the other hand, nature was to prevail on the globe again.
However, the concept in which Müller believed until the end of his life was not enough for him. He saw it as one of the opinions in the global discussion on the future of architecture, urban planning and the relations between people and the world around them. Instead of the multifunctional structure surrounding the planet, he created a real Terra - a series of exhibitions and discussions that were an innovative platform for exchanging ideas about the future of not only architecture but also - if not primarily - civilization.
Thirty-five years after the second (and so fat the last) Terra exhibition, more than a dozen European institutions dealing with architecture, under the auspicious lead of the MAO and the financial support of the European Union institutions, set up a platform aimed at addressing present-day challenges. One of the slogans of Future Architecture Platform is Think future: "the platform presents and celebrates innovations, experiments and ideas of the generation that will deal with designing architecture and building European cities in the coming years. It promotes European innovation, architecture, culture, knowledge and social capital through one common platform.
A machine was born of this enthusiasm, whose main component is the internet database, where ideas for the future on various scales are collected from all over the world. As in the case of Terra, most of the contemporary projects express anxiety, disagreement with the status quo and the need to change our course...
No wonder - a grim prognosis made at the beginning of the 1970s, predicting ecological catastrophe to occur around 2030, has been in the meantime confirmed many times. So, it would seem we have a little over a decade left…
© STEFAN MÜLLER Terra X rysunek + tekst
Participants:
Terra-1 (1975)
Superstudio
Rem Koolhaas, Elia Zenghelis with Madelon Vriesendorp and Zoe Zenghelis
Anna Szkurat-Wojno
Natalia LL
Stefan Müller
Future Architecture Platform
Daniela Arias Laurino
Traumnovelle
Volodymyr Babii
Anna Maria Fink
Ayfer-Idil Kemaloglu
Curators: Małgorzata Devosges-Cuber, Michał Duda
Exhibition design: Robert Kuśmirowski
Graphic design: Feliks Marciniak
Museum of Architecture in Wroclaw
Exhibition organized within the programme of the Future Architecture Platform
Related