Aleksandra Czupkiewicz, Maria Wawer and Patryk Kusz: pawilony_pavilions
#Lecture Series
VI PER Gallery, Prague, CZ
Vítkova 2, Prague 8, Czech Republic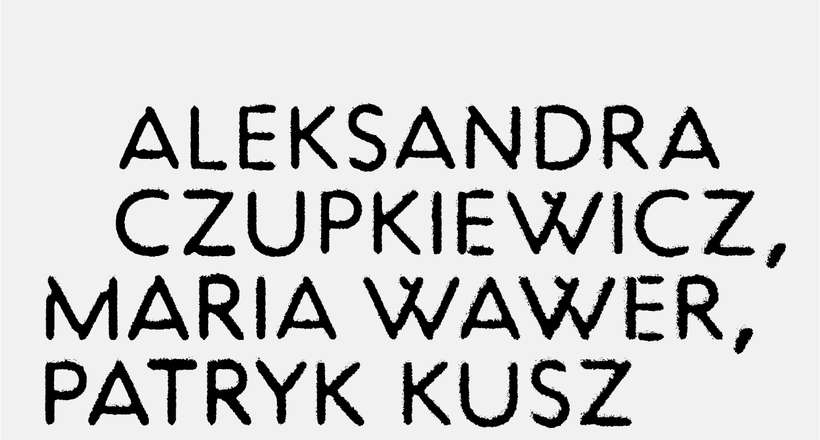 The initiative titled pawilony_pavilions is dedicated to discovering the forgotten commercial and service buildings on Wroclaw's housing estates from the 1960s. As objects, they touch upon two important topics in the current Polish debate on architecture, both of which seem to be disappearing from Polish city landscapes: post-war modern heritage and local services. During the lecture, we will discuss why in Poland so few buildings from after 1945 are listed as protected monuments, and why these pavilions, although their architecture is unique, have little chance of gaining such a designation. We will tell the story of several of these exceptional objects.
During the 1960s, when monumental-scaled architecture turned away from the task of building the street (as was the case during the first industrial era), pavilions became its substitute and a guarantee of neighborhood identity. The pavilions acted as meeting spots, places where one could shop but also use certain services, such as a hairdresser or dressmaker. Today, some of these buildings are abandoned or about to be demolished. Others are prospering well though they are neglected, covered with an excess of advertisements and banners. By showing how we imagine pavilions after renovation, we will consider possibilities for their new functional program, and what actions and activities can help make them cool again.
Aleksandra Czupkiewicz (1991) is an architect at Maćków Pracownia Projektowa, who graduated from the Faculty of Architecture at the Wroclaw University of Technology. Czupkiewicz is the co-author of books on Stefan Müller and Jan Szpakowicz and is widely published in Polish architectural magazines, including Architektura Murator and Zawod Architekt. She is also a designer of theatre sets and installations.
Last year, she organised the "Women in Architecture" panel as part of the "Młodzi do Łodzi" conference and introduced a series of lectures entitled Wątki (Plots) about architecture in movies during the MIASTOmovie film festival in Wroclaw, Poland.
Maria Wawer (1991) is an architect at Ch+ Architekci in Wroclaw, who graduated from the Faculty of Architecture at the Wroclaw University of Technology. Part of her background was acquired through experience abroad: in Brussels, Belgium, through a professional internship in the architectural office JDS Architects (Julien de Smedt Architects), and in Lisbon, Portugal, studying at the Faculty of Architecture (Faculdade de Arquitetura da Universidade de Lisboa). She designs installations and on a daily basis focuses mainly on projects of medium-scale culture, community and education centres.
Patryk Kusz (1992) is an architect at Major Architekci in Wroclaw, who graduated from the Faculty of Architecture at the Wroclaw University of Technology. He collaborated with the foundation Jednostka Architektury and the studio VROA Architekci working on exhibitions such as "Patchwork: The Architecture of Jadwiga Grabowska-Hawrylak" and projects for revitalizing post-war modernist architecture. He is interested in photography, having photos featured at Designboom, Fresh from Poland and several Polish architectural magazines (ARCH, Architektura Murator and Architektura & Biznes).
Since 2018, these architects have formed the informal group pawilony_pavilions, with the aim of cataloging housing-estate pavilions through photography, projects, visualizing their possibilities after renovation and discussing the results.
Related