CITY SCANNING SESSION '19
#Festival
Tbilisi Architecture Biennial, Tbilisi, GE
Ivano-Frankivsk, UA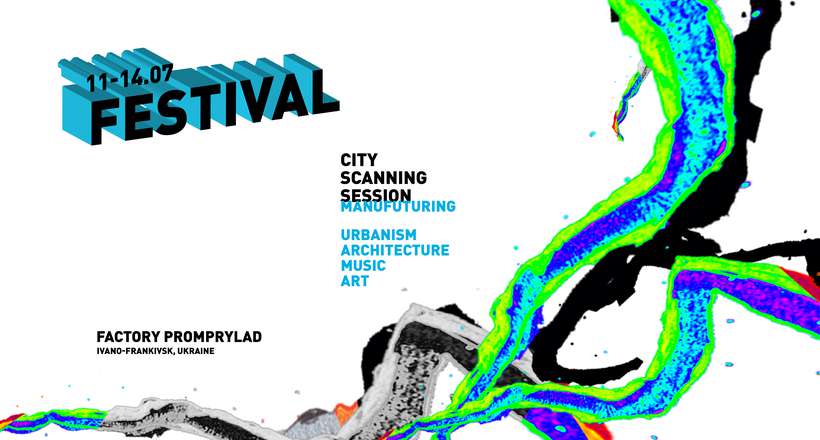 Let's talk about the future of manufacturing. Or about manufacturing our future. Or both! Inviting you to become a part of monthly international CITY SCANNING SESSION '19 urbanism festival in Ivano-Frankivsk, Ukraine.
During the 14th of June – 14th of July the topic of the festival, 'MANUFUTURING' will be developed around 6 main aspects: (1) Production in the City; (2) Circular Economy; (3) Shared Working Space; (4) Community Inclusion; (5) Decentralization in the City and (6) Post-Revitalization.
You can participate in a variety of activities – from Public product design to Soundscaping workshops to different panel discussions in frames of the Manu + Futuring symposium. The extensive public programme will take place in the area around the factory. From July 11th to 14th, during the last four days of the festival, you can discover the neighborhood through performances, presentations, parties and installations from different artists and architects from Ukraine and all over the world. See details on the festival's website, get inspired and apply!
Before the main part of the festival comes an international urban residency WE ARE NEVER ALONE which gathered 12 artists, architects, and urbanists from around the world to rethink the participatory practices of interaction with local residents in the formation of urban spaces around and within the "Promprylad" factory in Ivano-Frankivsk.
Future Architecture Selected Creatives of 2019, Cam Liu and Klodiana Millona, are one of the residents picked worldwide. Both spatial designers and researchers work collaboratively under 'millonaliu'. Their practice is positioned both within architecture and its refusal. Jointly and individually they cultivate an activist design practice nurtured in research and its translation in spatial products within the cultural and political context where it is situated.
The event is co-hosted by Tbilisi Architecture Biennale, associated member of Future Architecture platform.
Related