In the Middle Ages it was the market square, before the millennium it was the shopping street in the city, today we have online shopping – but the future of shopping lies in the phygital store, an urban hub of a large logistic network representing the convergence between online and offline world.
File under
# Technology
# Social
# Environment
# Infrastructure
Modernity is a world in motion and logistics control this world. Goods, people, resources, capital, data and images move with increasing speed over long distances. In the quest for ever-new competitive advantages based on speed the logistical modernity replaces natural and urban terrain with undirected space and virtual surfaces, e.g. the virtual online shop with an "invisible" logistics center in the background. The complexity of human and urban space, however, finds no place here. Against this background, the design questions the singularity of logistical time and is searches for the SPACE IN TIME. Architectural occupations are proposed which can be embedded in these infrastructures and make use of the special features of their logistical DNA. The aim is to develop design strategies for programmatically, spatially and architecturally enriched infrastructures, transforming the strategic space of logistics into habitable space – experienceable architectural and urban terrain.
---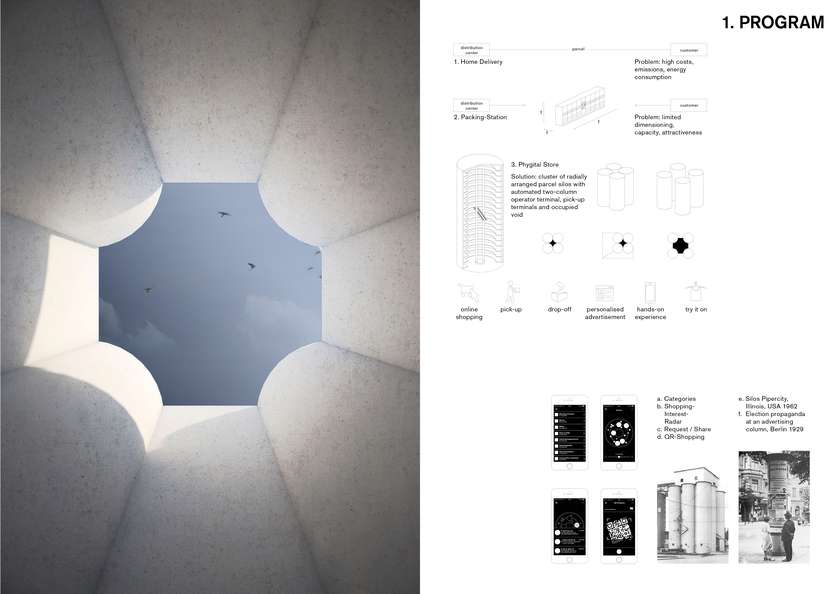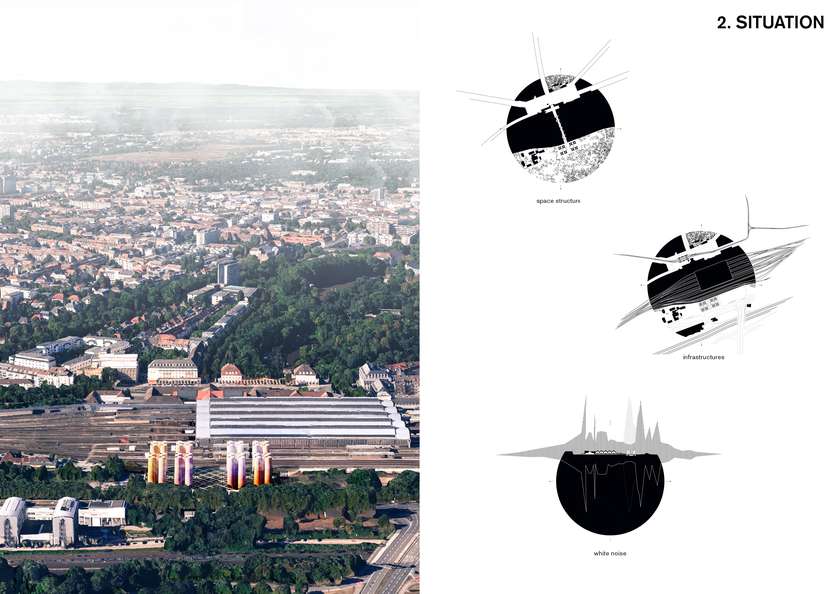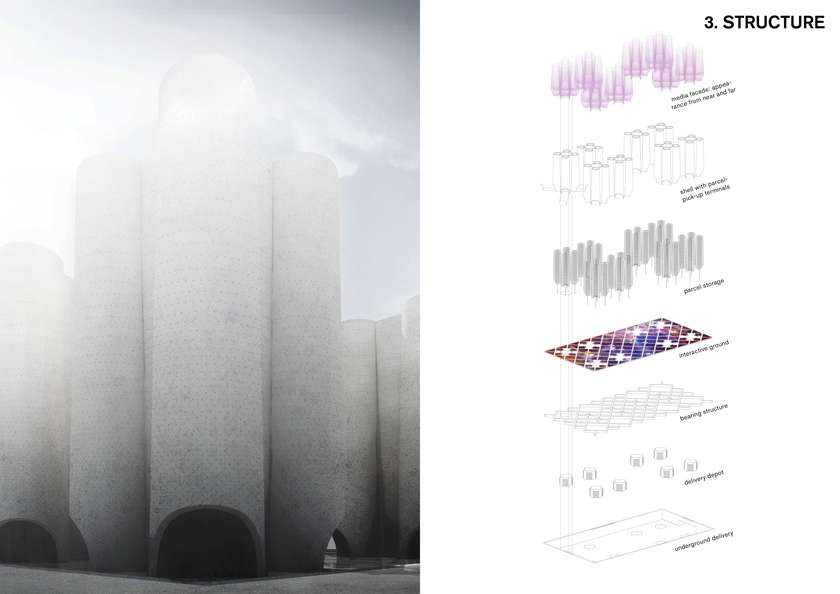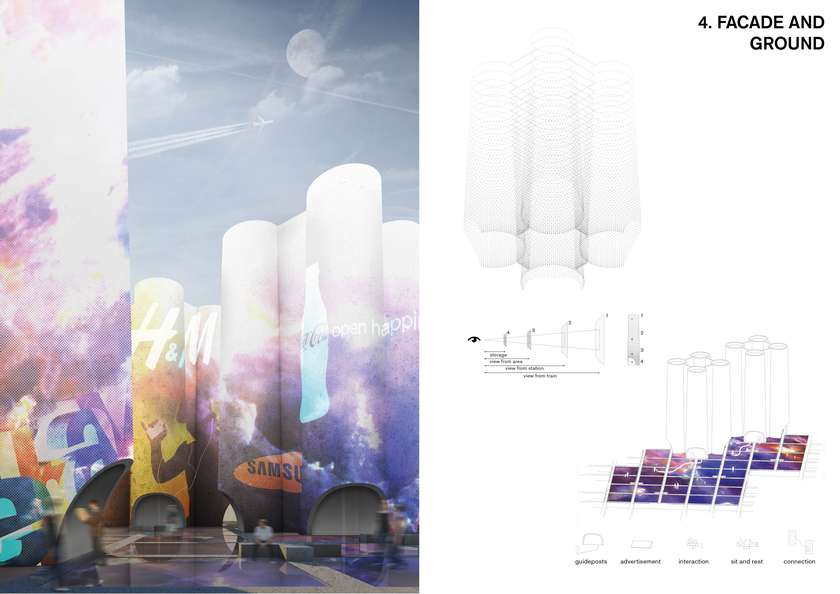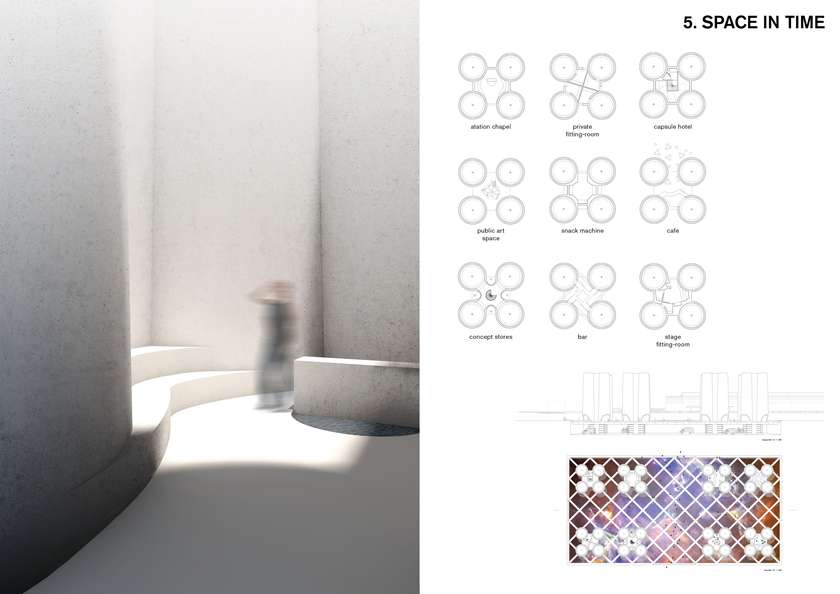 ---
---
Join the discussion and select your favourite idea!
The author(s) of the most popular idea will be invited to attend the match-making conference in Ljubljana and pitch their idea of future architecture, where they will get the chance to become a part of the Future Architecture programme of exhibitions, conferences, lectures and workshops.
→

View other ideas