Understanding and Creating Complexity
An interview with the architectural artist Carlijn Kingma
Carlijn Kingma studied architecture but calls herself a researcher and cartographer. She graduated from the TU Delft in 2016 with a master project entitled: "The Institute of Utopianism".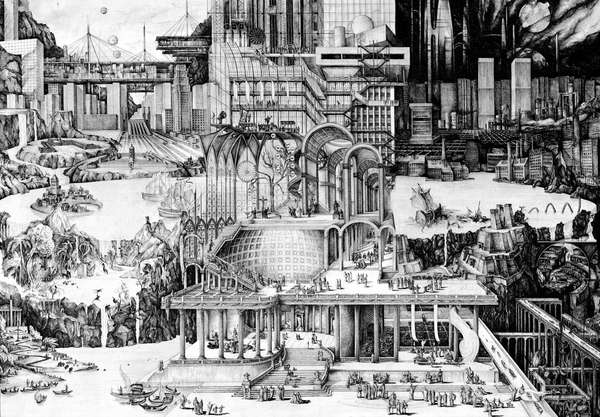 Her beautiful and highly detailed illustrations are at once analyses and criticisms. She believes "we need new kinds of maps" to steer us through today's world and creates "geometrical narratives, which aim to resonate with the complexity of life".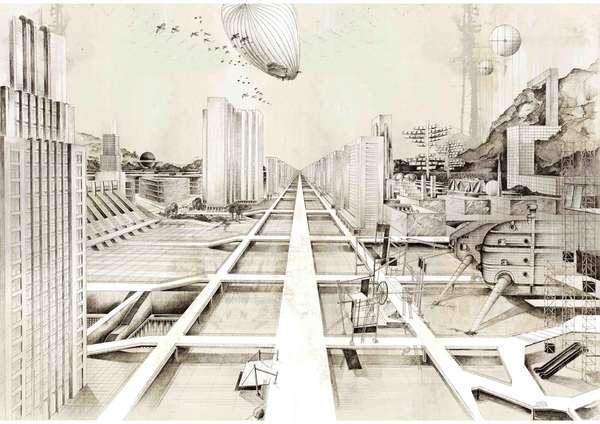 FA Journal: Like many architecture graduates today, you chose not to follow the conventional path to become an architect after your academic studies. Now you work as a researcher, cartographer and artist. What made you turn your back on the profession?
Carlijn Kingma: I don't think I have turned my back on the profession, I feel a high affinity towards architecture, although I chose to be an architect in an alternative way. Through drawing I create maps of mindscapes: imaginary worlds, continents and universes to analyse the mechanisms by which we run our society – such as politics, religion, capitalism or education. Architectural elements become a metaphorical language and give direction, atmosphere and meaning to my fictional worlds.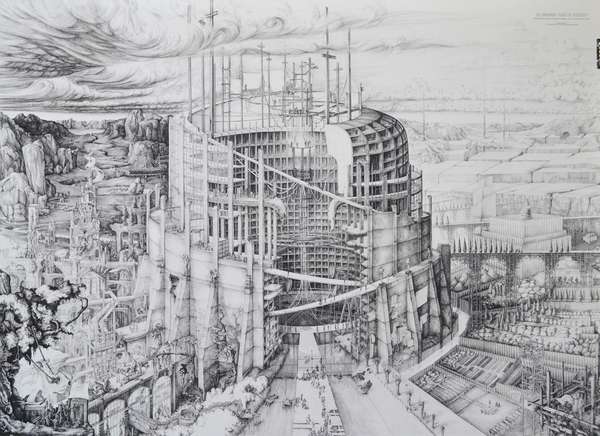 FAJ: What is wrong with the conventional architecture profession or education?
CK: In my opinion, architecture can be practiced in many ways since, besides designing functional buildings, it is also the practice of understanding and creating complex, multi-dimensional systems and creating spatial narratives or the writing of metaphorical language, for instance.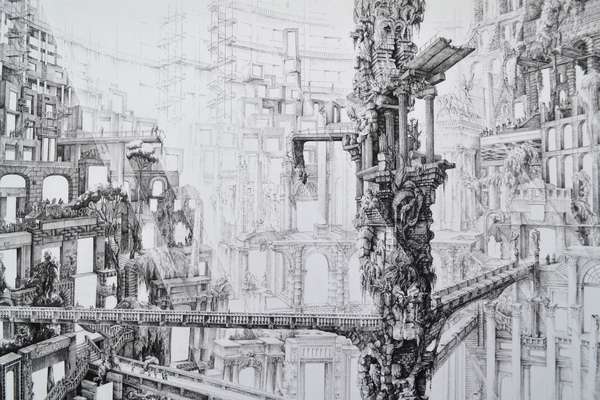 FAJ: How do you see an architect's role in today's world? What do architects need to be doing and focusing upon?
CK: I believe being an architect gives you the opportunity as well as the responsibility to consciously contribute to a durable and inclusive society, whether you design buildings or architectural stories.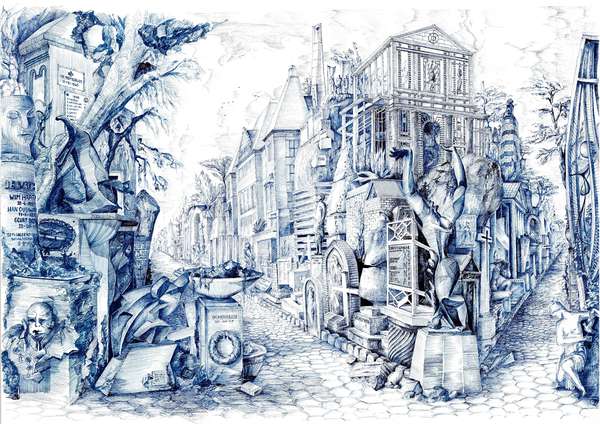 FAJ: Would you call your architectural drawings speculations? Or are they more critical narratives?
CK: The drawings often depart from a reflection on a certain history, resulting in a critical narrative on the current and, eventually, conclude with a modest exploration into possible future scenarios.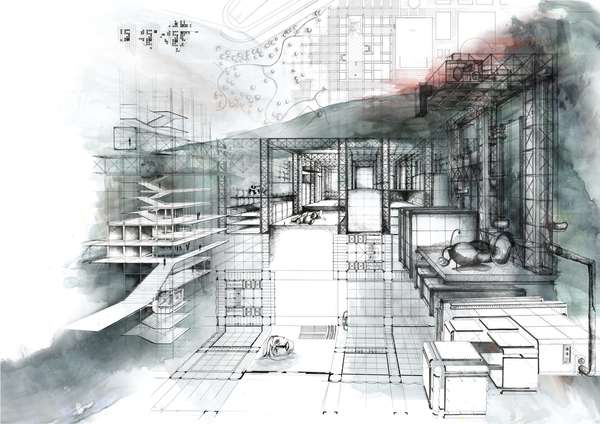 FAJ: What is your goal with your work? What would you like to achieve?
CK: I believe we need maps of a new kind to steer a course through today's world. Maps that are able to explore the subjective, quality, norms and value, reveal what is hidden and search for the mystical. Maps that show not only the seemingly objective. Geometrical narratives, which aim to resonate with the complexity of life. Through the act of making those maps I will search for an architecture that measures up to utopia, in which desire and practical possibility coalesce to imagine new and explore unknown scenarios.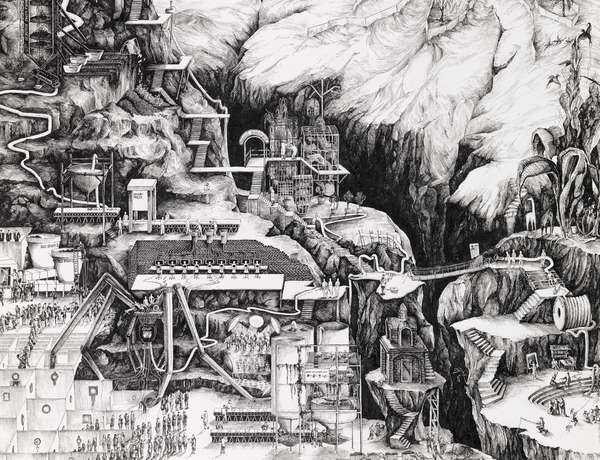 FAJ: What projects do you have coming up next?
CK: Currently, I am working on a spatial narrative following the pilgrimage of time along the incontestable and constantly deepening gap between men and nature and the institutions that we have built to protect us from, to conquer, to interpret, to manipulate, to imitate, to deconstruct and finally to exploit and perhaps destroy this thing – over there – we call "nature". It is a story about the urgency to heal this gap and fix our relationship with the earth, and finally, a reflection on the many attempts to unite the vast spectrum of truth finding in search of a new myth.