Cross-mapping Tirana with Saimir Kristo
Tirana is a city that responds to particular needs both architecturally and in its urban form, giving rise to rapid spatial developments that reflect the new conditions and needs. We take a walk with Saimir Kristo, a Vice-Dean of the Faculty of Architecture and Design at POLIS University and curator of Tirana Architecture/ Design Week.
Political and economic changes after the 1991 have dramatically influenced the architecture and urban development in Albania. Tirana Architecture Week is an international biannual of architecture and design that aims to develop a platform for the architecture and design discourse in Albania with the active engagement of young professionals and citizens. We asked Samir to share his observations on the city:
Even though I grew up in Athens I always had a strong connection with Tirana. The energy of people, reflected in their strong positivity and enthusiasm, left a long-lasting impression on me every time I returned to my homeland, during summer vacations.
This is why more than a decade ago, I decided to return to Albania and contribute to the development of my country. From narrow streets of former Ottoman neighborhoods, the facades and rhythm of sophisticated Italian architecture buildings to "creative ingenuity" of informal improvisations the citizens had made, Tirana is a city full of surprises. As I see this city rapidly transform, it becomes necessary to emphasize its architectural history, but also to consider the natural landscape. The city has an incredible connection with the skyline of mount Dajti and the Grand Lake Park, which are characteristic elements of its cityscape.
This iconic building is one of the most important institutional buildings and is set along the main Boulevard of Tirana. The "Cloud" pavilion, by the Japanese architect Sou Fujimoto, was originally commissioned in 2013 for Hans Ulrich Obrist's Serpentine Gallery in London. The installation was primarily funded by the Luma Foundation of art collector Maja Hoffmann, who is also board member of Prime Minister Edi Rama's Center for Openness and Dialogue.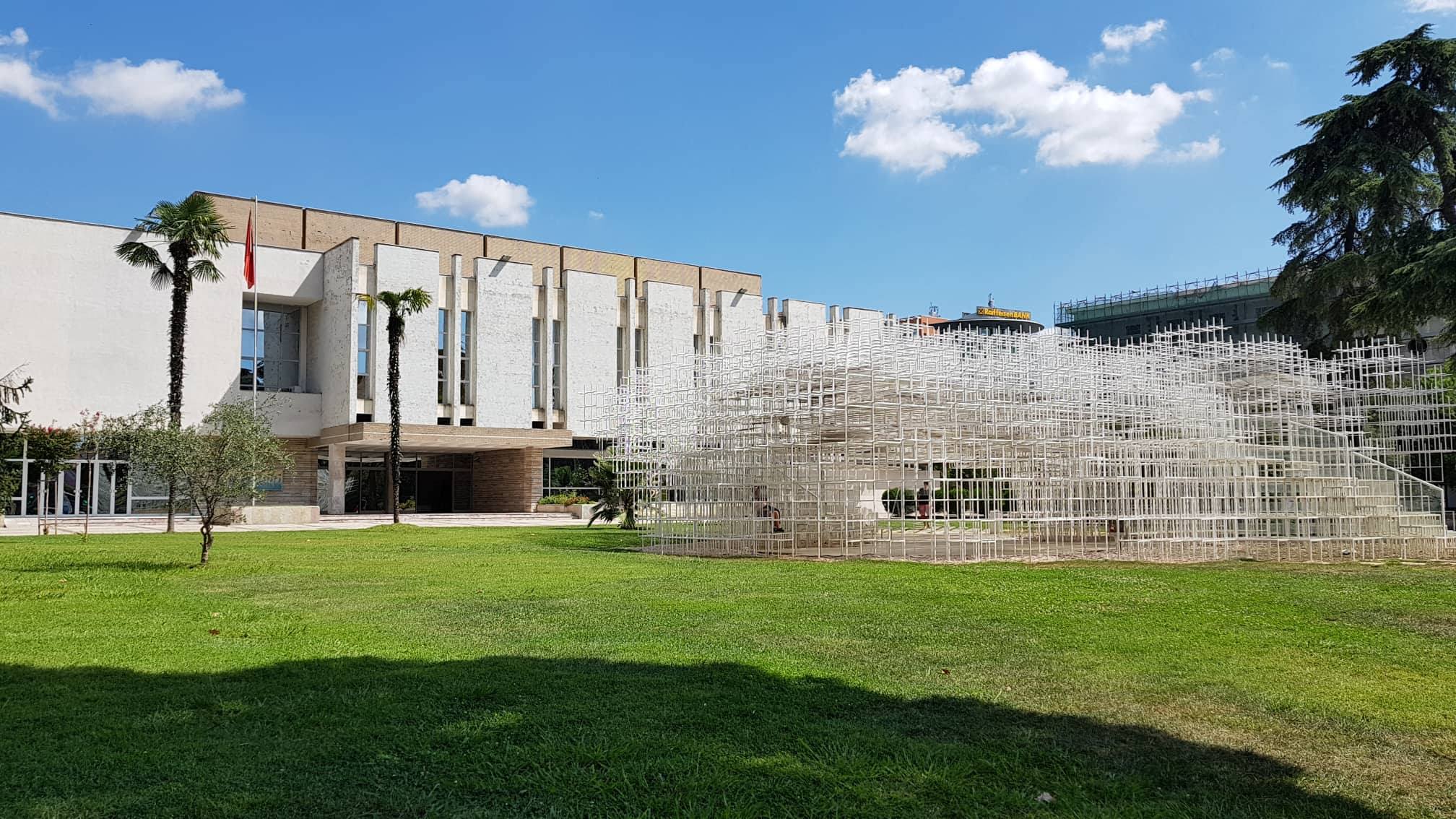 During the dictatorship The Palace of Culture was the building where authorities were announcing to the public important decisions. Today, young architecture students are coming here to study the building, while appropriating public space, which offers inadequate infrastructure to host its citizens.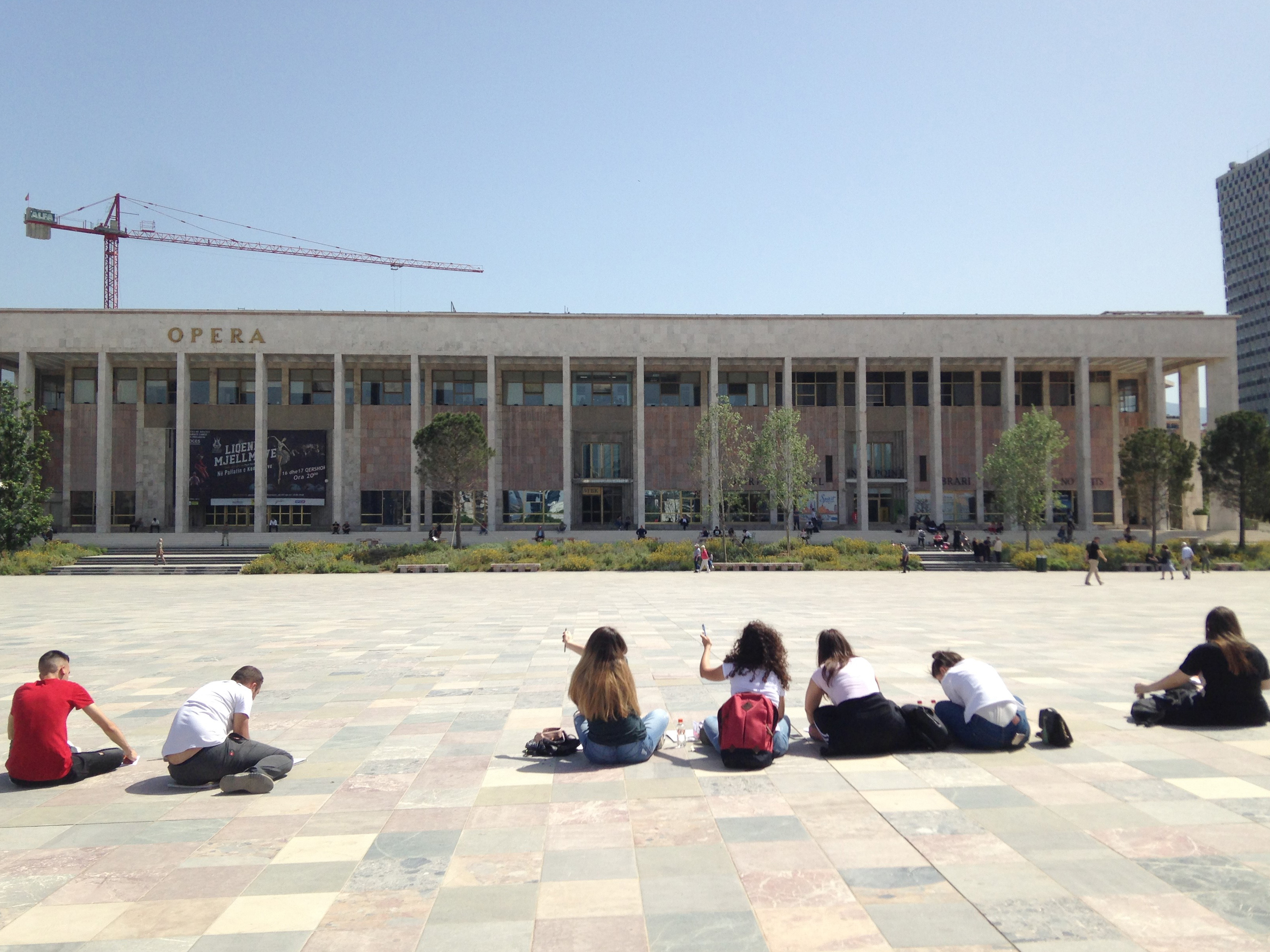 In the center of Tirana, where "Lana" creek meets the main Boulevard, one of the main tourist attractions is a distinctive structure also knows as "The Pyramid". It survived only a few years as a mausoleum for the dictator Enver Hoxha, outgrowing into a symbol for the city and its collective memory and often used by children to slide on its unique structure.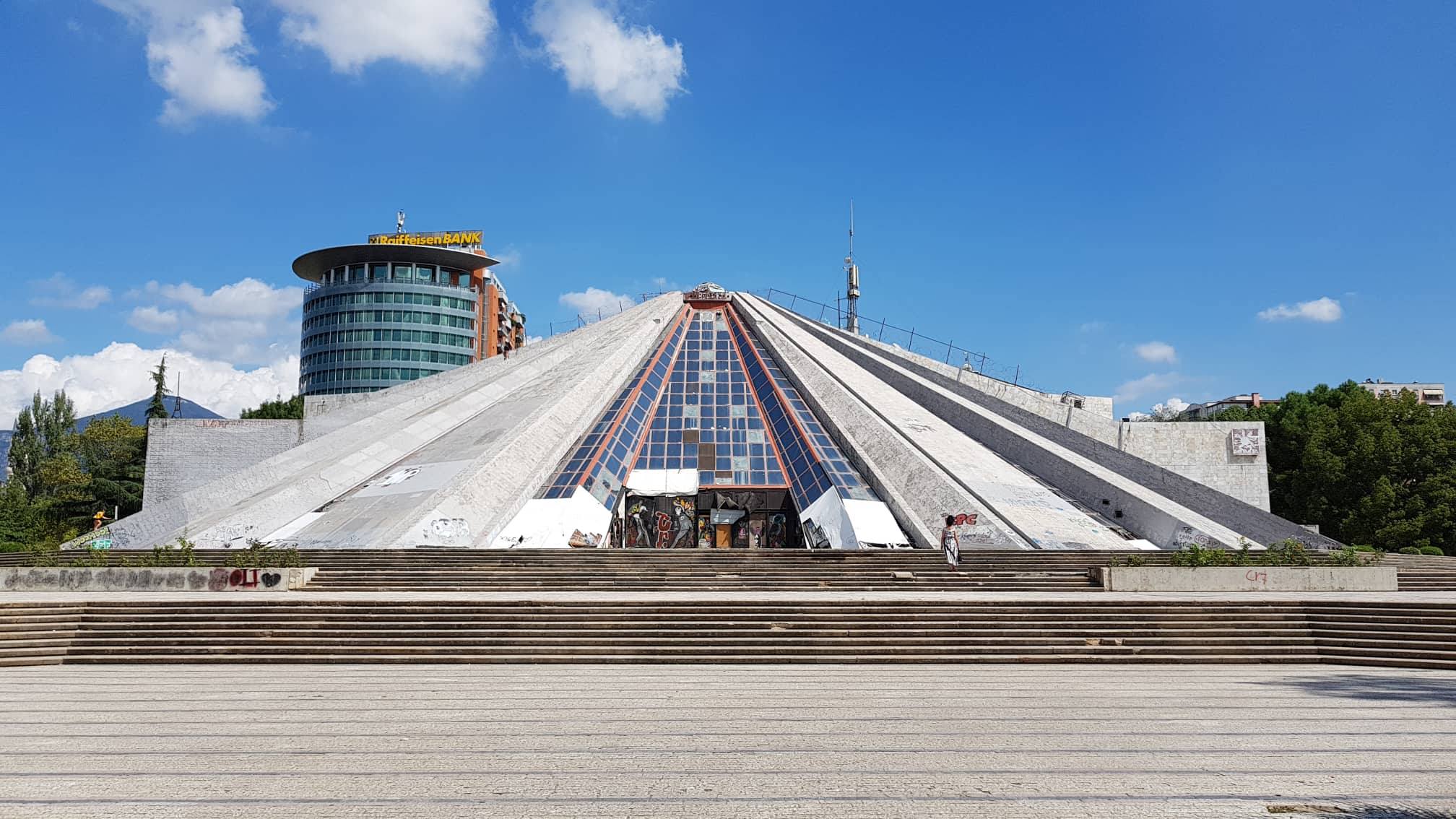 Young architecture students decided to convert bunkers, which became symbols of war representing the hostile and close authoritarian regime, into bed & breakfast facilities for backpackers. Today they stand for a symbol of peace in a country with a growing number of foreign visitors and tourists.