VIDEO: Unveiling the Layers of Time
An architectural intervention at MAO
Meet the Fellows
22 Aug 2019
The Museum of Architecture and Design (MAO) entered the summer season with the renovated courtyard of the renaissance Fužine Castle, where MAO is located. The author of this intervention is Julio Gotor Valcarcel, his proposal is understood as the addition of new layers of time.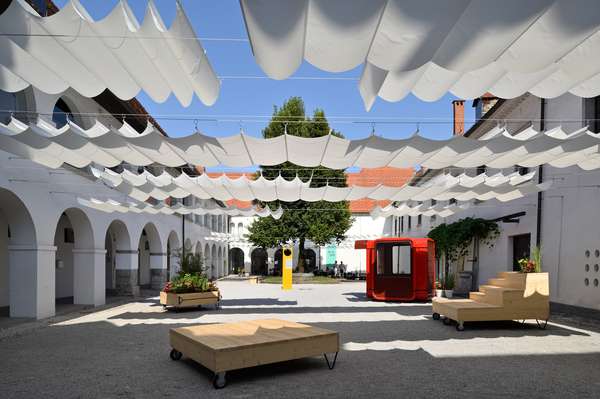 As part of the exhibition We're Renovating!!!, which draws attention to recent projects for adaptive re-use in Slovenia, Matevž Čelik, the director of Museum of Architecture and Design MAO and leader of the Future Architecture platform proposed a competition for architectural intervention in the Fužine Castle.
MAO has received 10 proposals made by individuals or collectives with a strong and diverse creative background, all part of the Future Architecture 2019 Call for Ideas. The jury led by the plaftorm coordinator Milan Dinevski in collaboration with the Institute for the Protection of Cultural Heritage selected the winner and awarded two other proposals.
For the inauguration of the intervention, MAO organized a public discussion with representatives of the three awarded proposals (1st Prize LAYERS OF TIME, Julio Gotor Valcárcel / Basel, Switzerland; 2nd Prize: Tentative Face, PAN- PROJECTS / Copenhagen, Denmark; 3rd Prize: ArchiPelago, Idrija2020 / Idrija, Slovenia) and opened an exhibition that showcases all competition entries.
See and hear what the authors had to say about their proposals: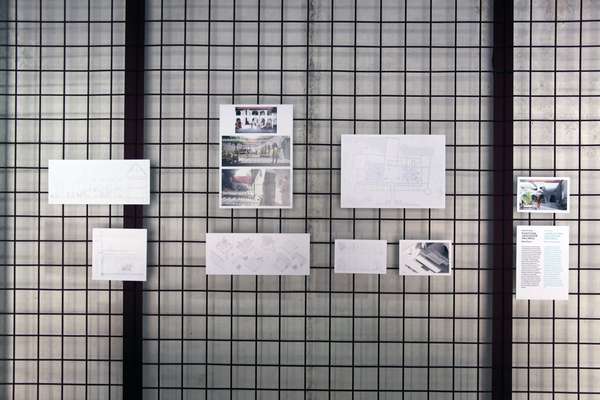 The winning idea is a simple, delicate proposal, according to the present reality of the castle and its use. In a nutshell, the intervention dialogues with these temporary layers which have shaped the reality of the castle, and their duration. The courtyard and corridors will be closed during the hottest months of the year: a series of retractable awnings allowing different positions depending on the programme. The proposal includes the use of curtains in the corridors next to the courtyard. A collection of flexible elements will be displayed, vegetation and furniture.
"This building is the result of the compilation of a collection of layers," Julio Gotor Valcarcel explained in his proposal. "The different architectures that have to modify it, the history, the age of the elements, the change of programme... A collection of layers that shapes and renders the reality of the building and its relation with the surrounding." Citing an example from his homeland of Spain, the author of the winning proposal writes: "As per Aldo Rossi, the Great Mosque of Córdoba is more interesting than the Alhambra in Granada, for its use and shape have been steadily transformed as Córdoba itself evolved, compared to the fossil and permanent character of Alhambra."