Kosovo Architecture Festival 2020: Future Architecture Summer School
#Summer School
Kosovo Architecture Foundation, Prishtina, XK
ONLINE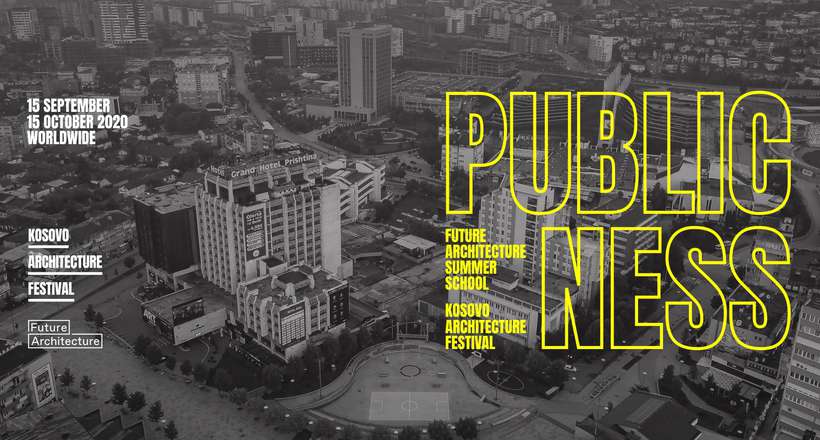 In its 8th edition, the Kosovo Architecture Festival will be addressing the issue of Publicness in our cities with a focus on Prishtina. The invited Future Architecture emerging creatives will be presenting to the local & global audience tools, methodologies and strategies of analyzing and reinterpreting publicness.
The featured FA Fellows will be presenting their ideas through lectures, workshops and debates are:
Gregoire Deberdt (Diasporic Ties)
Urbanaarchitettura (Institute of Care)
Renzo Sgolacchia (Learning from Films)
Fabio Ciaravella (Architecture of Shame)
Goda Verikaite (Recycling Utopia)
ACAN (Architecture Climate Action Network)
Un-war space lab (Drowned in Neretva River)
Mies.TV (Mies. TV: Architecture Backstage)
Through their input at the Festival/Summer School, the FA Fellows will be contributing to the "Prishtina Public Archipelago" study being conducted by the Kosovo Architecture Foundation which will be featured at the Venice Biennale 2021 Architecture Exhibition. This event will be held digitally from the 15th of September to the 15th of October 2020.
More info: https://kosovoarchitecture.com/category/lectures/
Below you may find the full weekly program that this year will be held online through the Zoom platform and KAF's facebook page.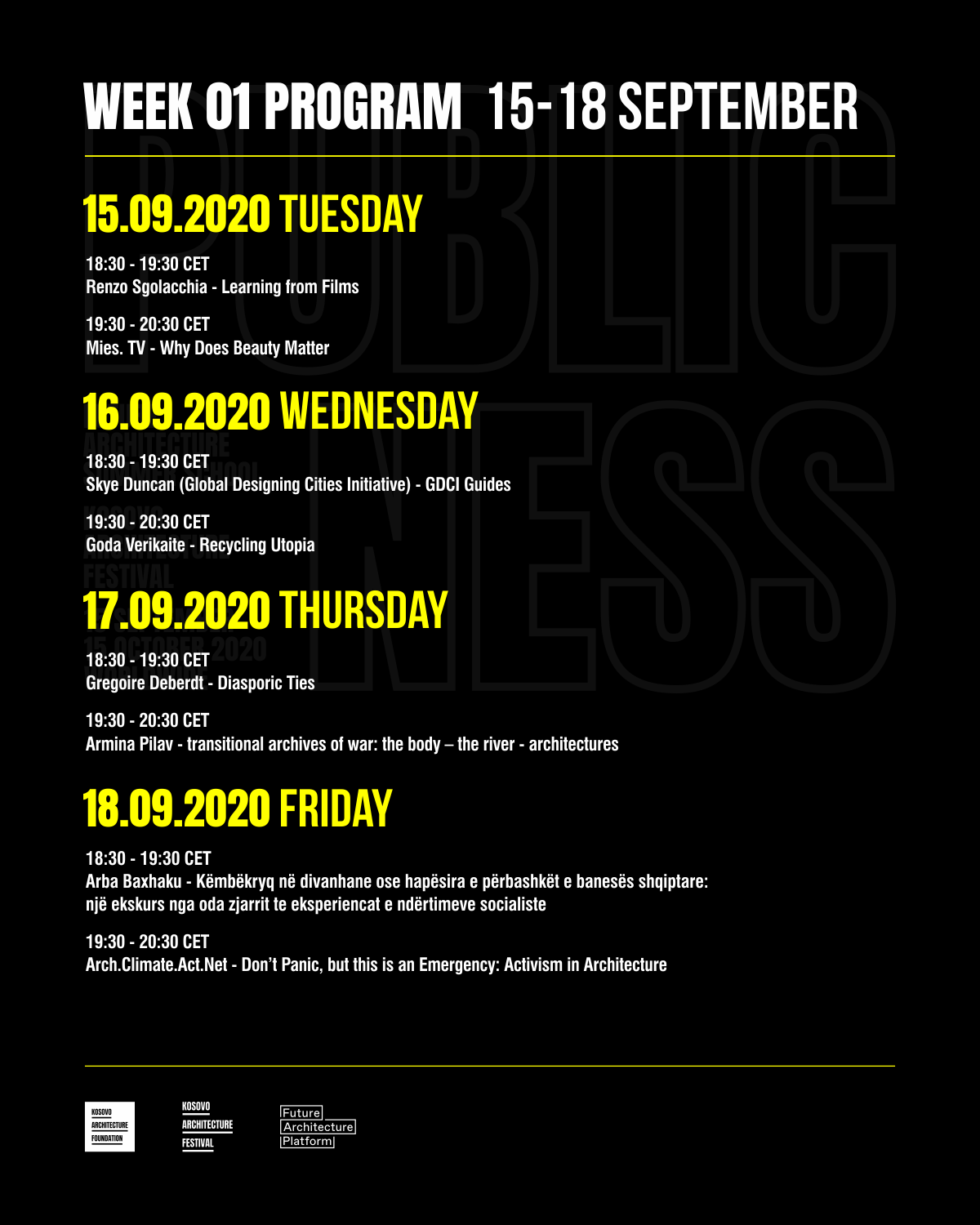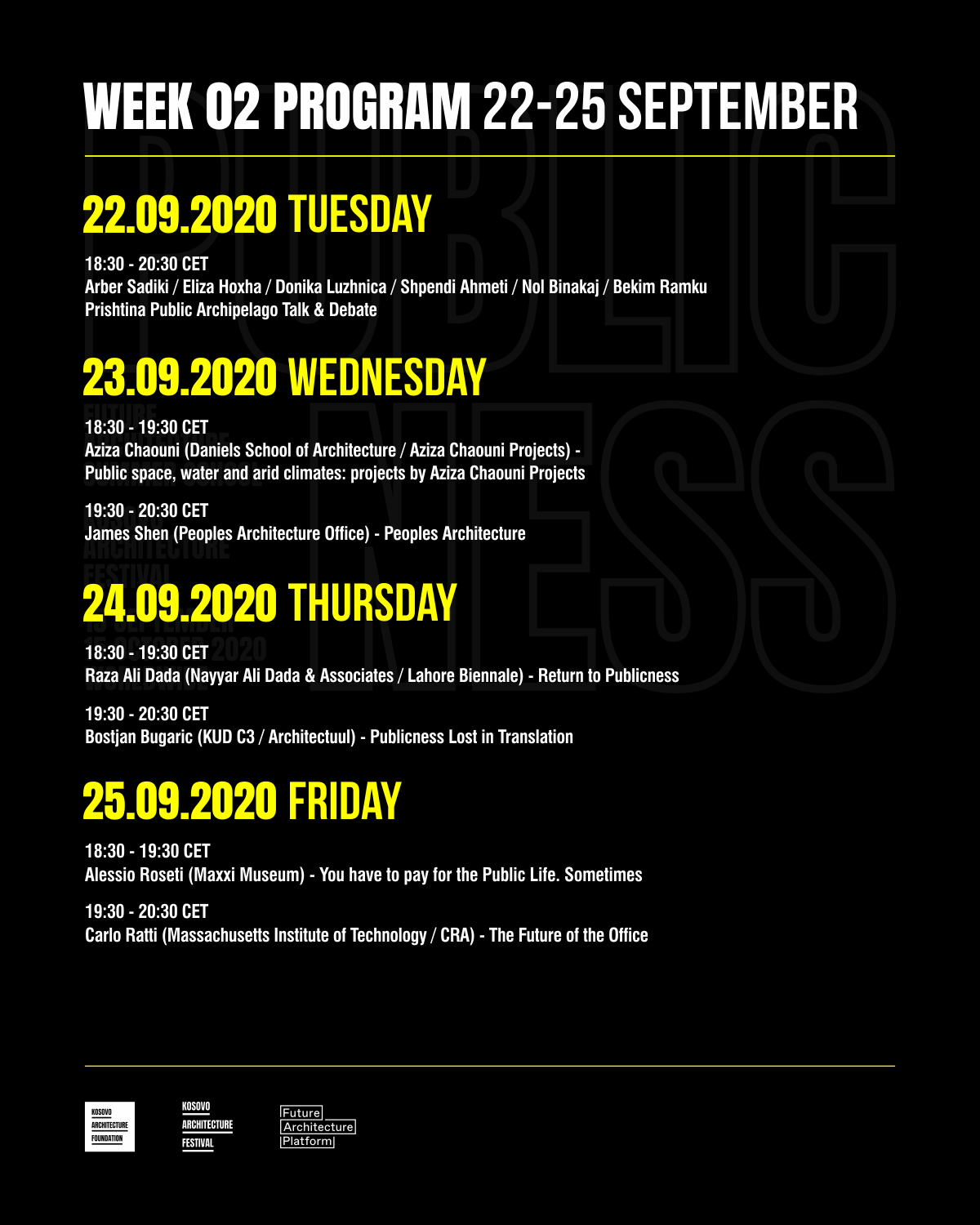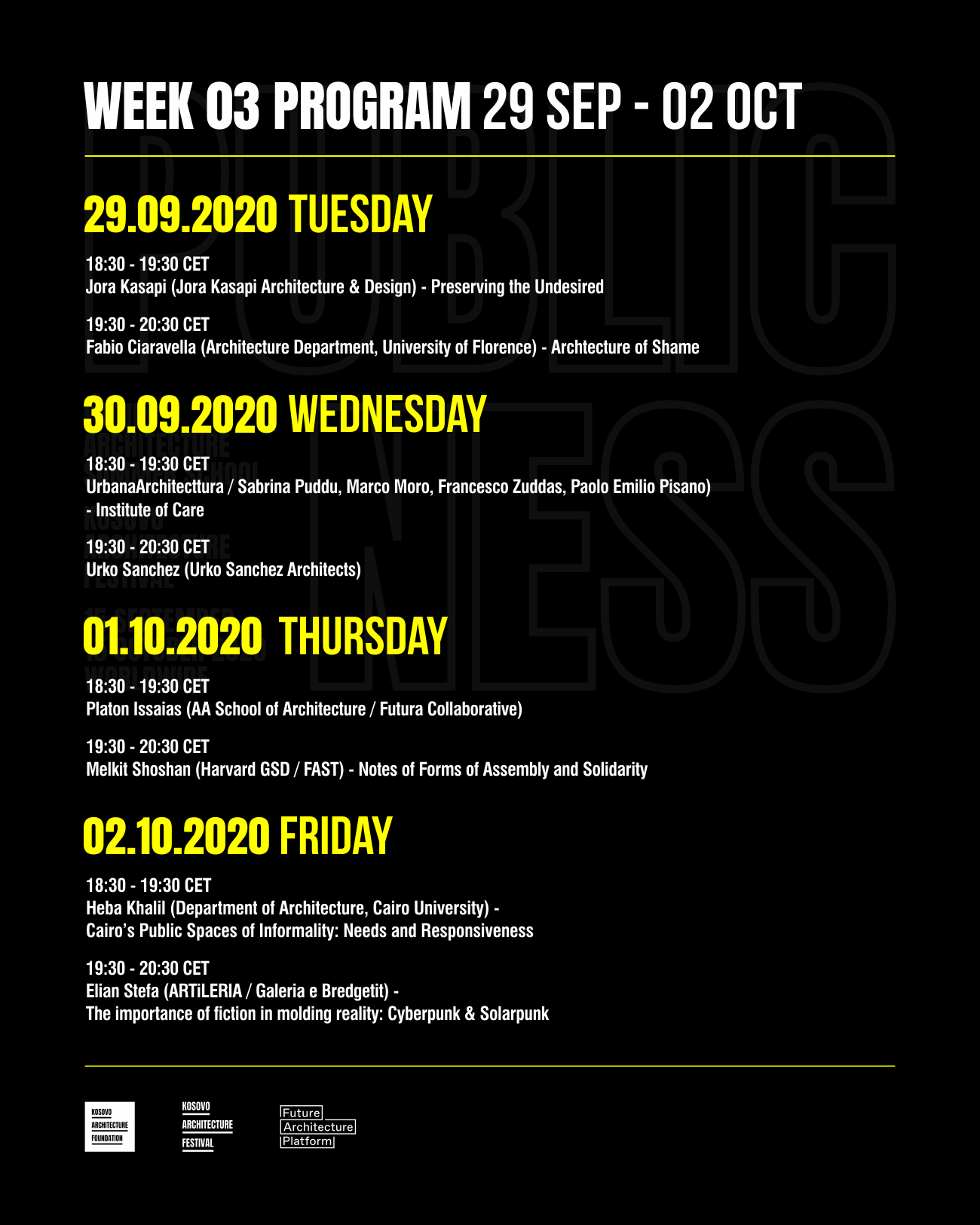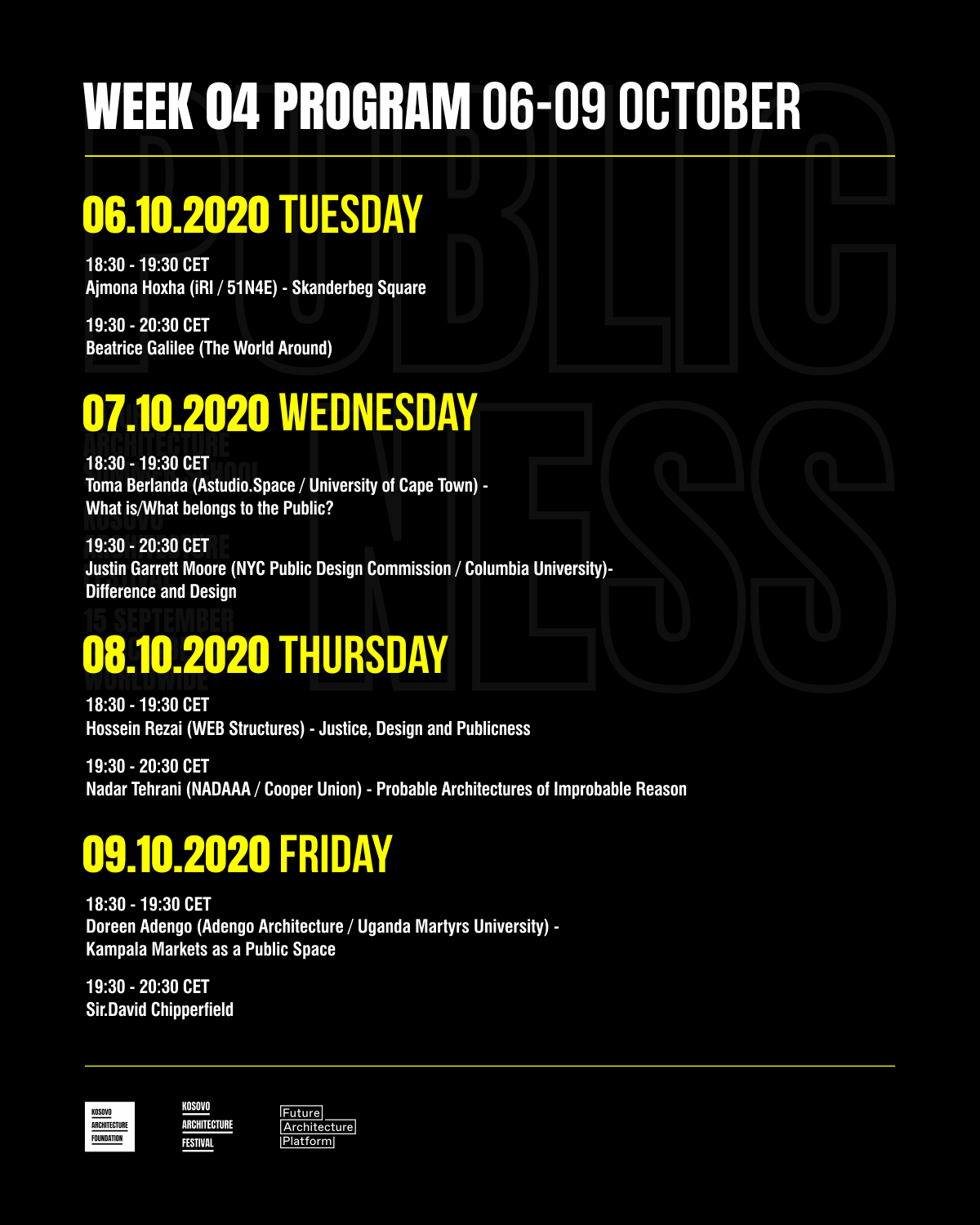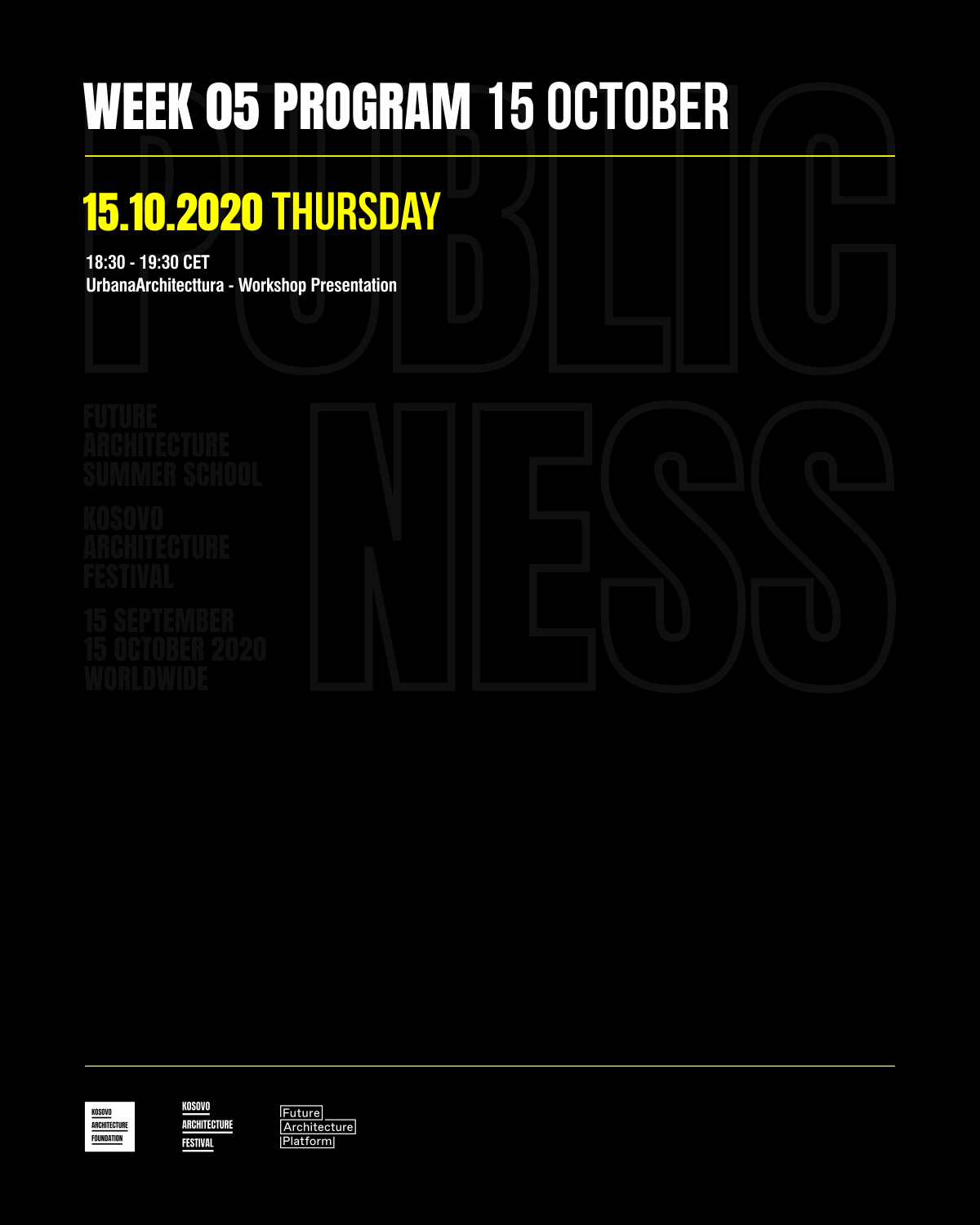 Related