Copenhagen Architecture Festival 2017
#Lecture Series
Copenhagen Architecture Festival, Copenhagen, DK
Copenhagen, Aarhus, Denmark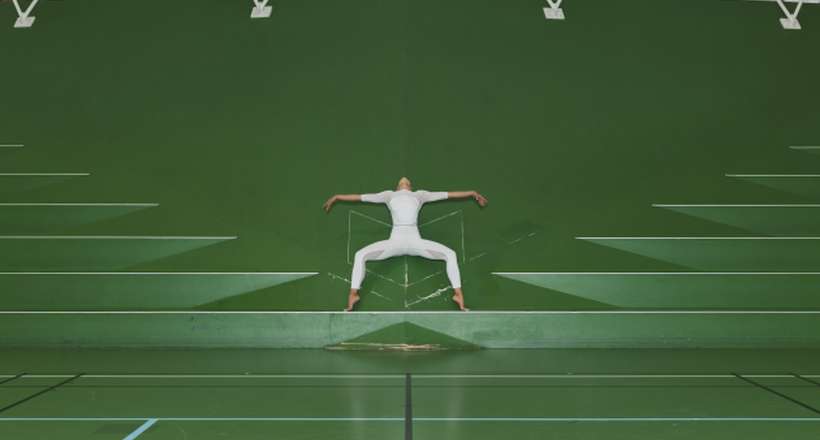 The fourth edition of Copenhagen Architecture Festival will feature a wide program of more than 150 architectural events and 40 film screenings at 42 venues. Part of the Danish festival will also be 6 Future Architecture alumni taking part in exhibitions, conferences, talks and more in Copenhagen and Aarhus.
The 11 day festival, the largest festival of architecture and film in the world, will with film screenings, exhibitions, lectures, debates, walks, concerts and conferences offer a chance to get glimpses of the world of architecture to the broadest of audiences through a perspective of a variety of experts from Denmark and abroad. For the first time ever, CAFx will also include the European Capital of Culture 2017 Aarhus Architecture Festival (AAFX) and Aalborg Architecture Festival (ALAFx).
CAFx 2017 theme "Architecture as identity" will explore, how architecture is to shape and reflect values in our lives or cities, how we as individuals, groups or nations understand ourselves in our surroundings, how architecture can express our identity and values, how we link ourselves unconsciously to their nature or expression and what makes us feel at home.
The festival is arranged into 11 sub-themes distributed across the three cities. Visitors can experience the world premiere of Big Time - a new portrait film about Bjarke Ingels, catch more than 40 other architecture-related films, a major international conference with visiting architcets such as Charles Renfro and Barozzi Veiga, a new exhibition of Lacaton & Vassal, Druot and Hutin in both Aarhus and Copenhagen, explore the colonial traces of Denmark and its colonies in a series of events like lectures, talks and exhibitions or be guided around the latest architecture of Copenhagen and Aarhus on bike by the cities' architects - in Copenhagen as part of the festival's collaboration with the municipality and this year's building awards.
CAFx 2017, AAFX and ALAFx will also feature 8 events closely related to Future Architecture.
On the Thursday 27 April in Aarhus, join us at the two day conference Architecture as Character, where a number of architects, artists, makers and critics such as Charles Renfro (Diller Scofidio + Renfro), Søren Sleth (SLETH), Ellen Braae (University of Copenhagen), André Tavares (Lisbon Architecture Triennial), Fabrizio Barozzi and Alberto Veiga (EU Mies van der Rohe Price winners), Andreas Ruby (Swiss Architecture Muesum) Jette Lehmann (Scenographer), Stig L. Andersson (SLA), Tania Ruiz Gutiérrez (artist), Kjeld Vindum (KADK), Todd Saunders (Saunders Architects), Pippo Ciorra (MAXXI) will reflect on how architectural character shapes our culture, identity and awareness.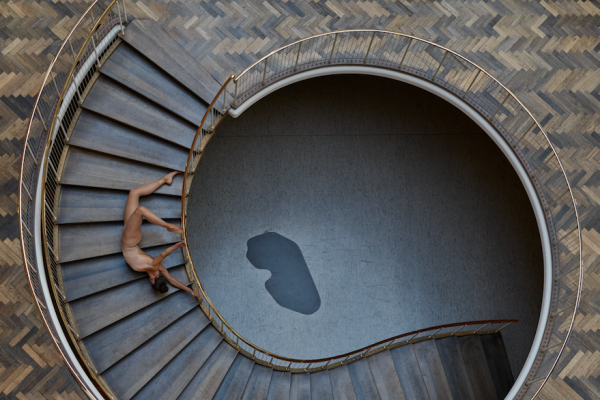 photo: Maja Flink/CAFx
Next up will be Seminar: Future Architecture Platform on Saturday 29 April at Space10 in Copenhagen, where a booming generation of aspiring talents from Future Architecture will explore the future of the discipline. Four young architectural firms from four different countries - Julian Schubert - Something Fantastic (DE), Michal Janák - PLURAL (SK), Stephan Gustin - Gustin Landscape (DK) and Holly Lewis - We Made That (UK) will present their visions on the main challenges the profession faces today.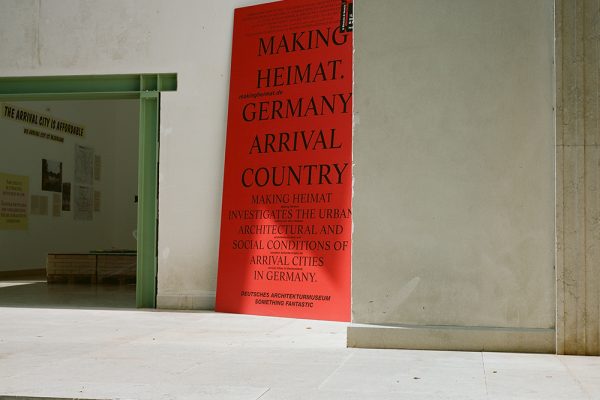 Photo: Zara Pfeifer/CAFx
On Monday 1 May in Aarhus suburb Gellerup and a day later on Tuesday 2 May at Space10 in Copenhagen Leopold Lambert, the editor of the French magazine The Funambulist, will in talks The Funambulist: Postcolonial Planning focus on politics and French urban development, colonial history, migration and how political structures shape the way we perceive our buildings and urban spaces.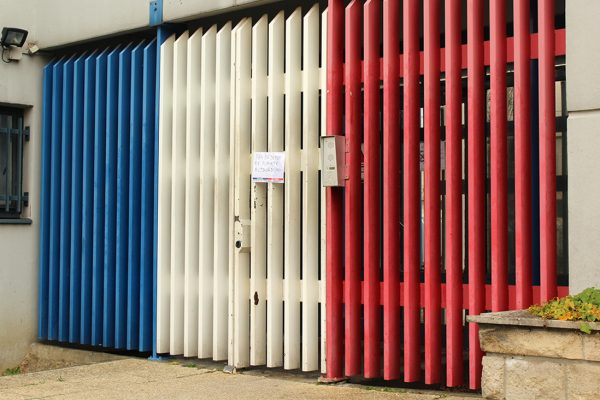 Photo: Leopold Lambert/CAFx
On Tuesday 2 May at Bygningskulturens Hus in Copenhagen join us at the opening of the exhibition Anja Humljan: The Urban Yoga. In a series of photos taken in cities like New York, Madrid, Paris, Belgrade and Copenhagen, the body of the artist explores the sensuality of urban space and the contours of the build environment.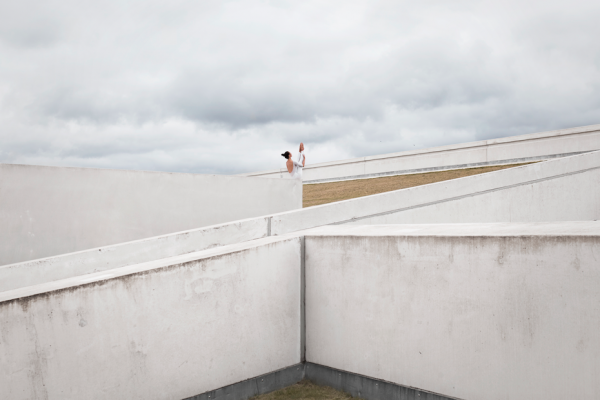 Photo: Maja Flink/CAFx
On Thursday 4 May join us in Aarhus for the Thursday Bar & Urban Yoga arranged by landscape architect firm Kristine Jensen Architects, where artist Anja Humljan will reintroduce the human sensory system in architecture and urge visitors to see the world around us in a new way. After the talk, Anja will give a city walk of Aarhus and the visitors will get the chance to discover this year's culture capital with different senses.

The day after, on Friday 5 May, Anja Humljan and The Urban Yoga will take over Copenhagen. In a lecture accompanying the exhibition Anja Humljan: The Urban Yoga, the artist will explore the broad and in-depth understanding of contemporary architecture today thought the idea that there is a need for an approach exceeding the theoretical and academic in favour of handling the space with one's senses. The lecture will be followed by a city walk of Copenhagen, exploring the city not visually but sensorially.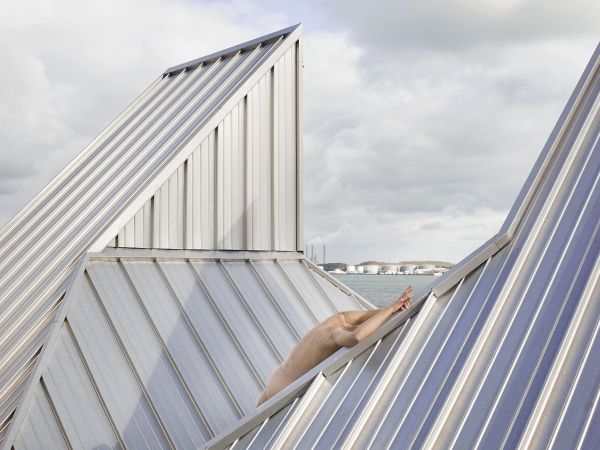 Photo: Maja Flink/CAFx
The Copenhagen Architecture Festival 2017 will kick-off on Wednesday April 26th at 7pm with red carpet and drinks at the Grand Theater's cinema and foyer with opening film, Big Time, directed by Danish Kaspar Astrup Schröder, on both the private and the professional life of Bjarke Ingels. CAFx 2017 will conclude on Sunay 7 May at Cinematheque in Copenhagen with a film screening of the classic film Safety First by Fred Newmayer and Sam Taylor. The vertical, breath taking silent movie classic will be accompanied by live music.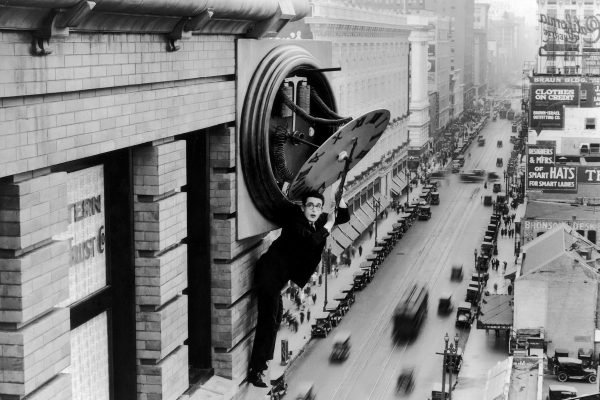 Find out more.
Related