Invisible Landscapes: DOMA in Residence
#Lecture Series
The Royal Academy of Arts, London, GB
Wolfson British Academy Room and The Architecture Studio, Burlington Gardens, Royal Academy of Arts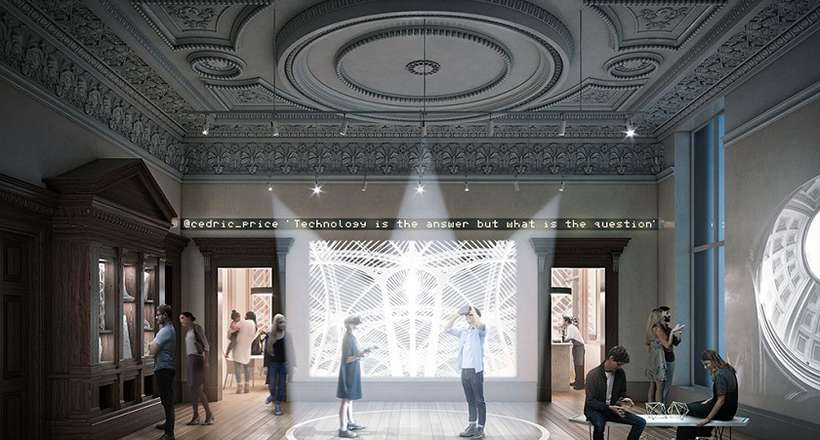 © Hayes Davidson/Royal Academy of Arts
DOMA and Jack Self will explore how blockchain technology can support new models of home ownership and tackle the current housing crisis.
With home ownership becoming a luxury that few can afford, alternative models are challenging the conventional ways of getting on the property ladder. Over an evening, founders of alternative housing platform DOMA, Maksym Rokmaniko and Francesco Sebregondi, together with architect Jack Self, will take over the apartment designed by MAIO in the Architecture Studio.
DOMA is a blockchain-based, shared ownership platform for equitable housing. Bridging the great divide between renting and home ownership, DOMA leverages the principles of the new token economy to make urban property accessible to all. Designed for a fair distribution of the value generated by urban environments, DOMA works as a platform cooperative, owned and run by its users.
DOMA co-founders Rokmaniko and Sebregondi will be joined by Jack Self, architect and co-curator of Home Economics, the British Pavilion at the 2016 Venice Architecture Biennale. Together they will explore and question the ways digital technologies could allow alternative models of ownership to tackle the housing crisis.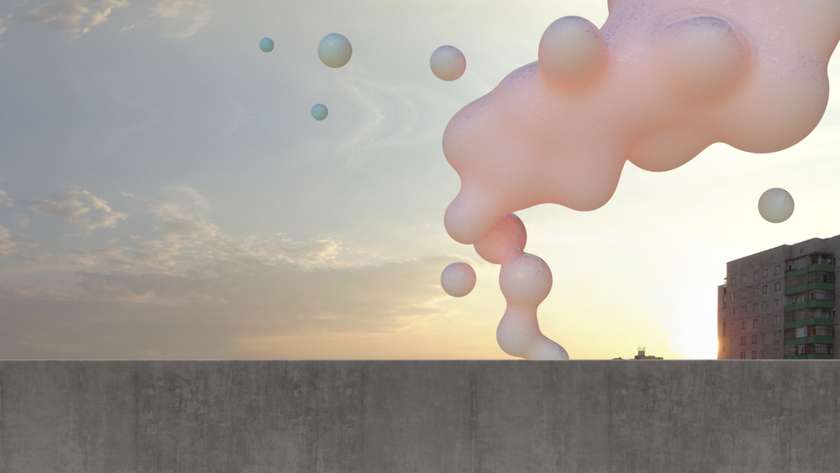 Participants:
Maksym Rokmaniko, trained as an architect, is co-founder of DOMA. His research and design work explores new forms of urban living enabled by emerging technologies. He is Founder and Director of Anarcitects, Partner of The Center for Spatial Technologies, and an alumnus of The New Normal programme at Strelka Institute.
Francesco Sebregondi, trained as an architect, is co-founder of DOMA. His research examines the intersections of violence, technology, and the urban condition. He is a Research Fellow at Forensic Architecture and the UCL Centre for Blockchain Technology, as well as an alumnus of The New Normal programme at Strelka Institute.
Jack Self is an architect based in London, Director of the REAL foundation and Editor-in-Chief of the Real Review. In 2016, he co-curated Home Economics, the British Pavilion at the Venice Architecture Biennale. He edited Real Estates: Life Without Debt.
As part of an increased commitment to architecture in its 250th anniversary year, the Royal Academy of Arts in London presents Invisible Landscapes, the first theme in a new, almost year-long programme of experimental interventions, exploring the impact of emerging technologies on architecture and society. The programme will inaugurate the new Architecture Studio, located within The Dorfman Senate Rooms, a creative space that invites audience engagement with innovative and critical ideas on architecture and its intersection with the visual arts and contemporary culture. Invisible Landscapes will make visible the often invisible presence of digital technologies in our lives and everyday environments. The programme taking place from May 2018 to March 2019, will look from the home to the city to review how architecture can respond and engage with emerging contemporary issues, to suggest new ways of being, belonging and living.
Related